Want your content to better resonate with different cultures? Transcreation is a way to achieve this as soon as possible. Your content will get adapted from one language to another in considering the right tone, style and intent. Try this technique to get a highly creative and marketing-focused copy.
Why You Should Invest in Transcreation Today?
Do you know there are around 90% of customers who always choose to purchase from the websites in their native language? Not just this, there are 70% of buyers prefer to read product descriptions in their native language. Thus, if any business aims to enter a specific market, it requires to adapt its content so that its target audiences could resonate with it and become its potential customers. To help your audiences read your message and understand the emotions as well as the idea behind it, you need to implement transcreation. It is useful in enhancing the impact of the language.
When we work on a message to it perfect or be comprehensible by a local market, it's not difficult to be so focused on picking the words right that we fail to remember the essential active voice behind it. Brands need individuals to act, and transcreation guarantees that the message is heard and felt. In short, transcreation brings results. It implies that the brand isn't only talking to its audience in their specific language, however, it is also thinking in it. So, in order to thrive in new markets as well as attract new customers, the utilization of creative translations – Transcreation – has become highly important.
Affordable Transcreation Services for Your Business
Transcreation is essential for the accomplishment of any brand trying to go global. When done perfectly, transcreation of marketing materials won't just make a creative resource relevant and understandable, it will likewise attract customers by giving a local feel. Through transcreation, cultural norms as well as references are thought of, giving an extent of cultural familiarity that will grab the attention of consumers in the market. At Tridindia, we are offering outstanding transcreation services to help businesses understand their audiences and present adapted content so that they engage with it. This activity boosts conversion rate, sales and ROI. To get success in transcreation, we assign the work to our in-house team who comprised both the local knowledge as well as the creative propensity to make powerful, relevant campaigns for the local market.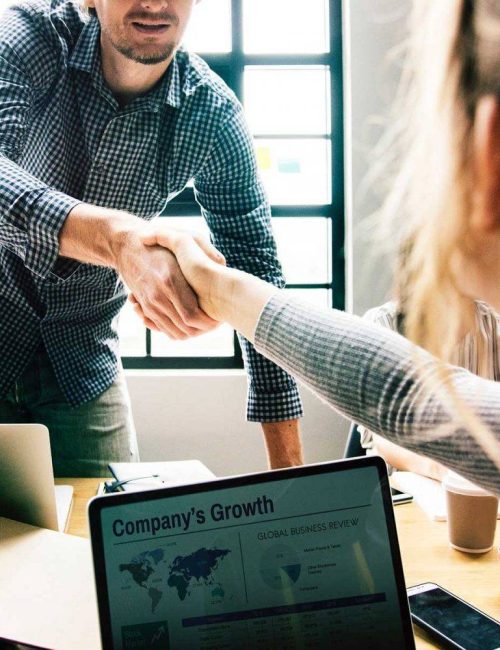 Need of Transcreation Services for Your Business Today
When it comes to the competition, marketers now get into evaluating the cultural dimensions of their target markets, know the customer's behavior, attitudes, and beliefs as well as customize their marketing campaigns to make an impact in these markets. To unlock the doors of new market and attracting new customers, transcreating services are much needed. Transcreation is beyond just translation. The transcreation process includes knowing the target market and adapting the message utilizing the appropriate language, style imagery as well as the tone for effective messaging. Here are numerous benefits that it offers.
Access to Global Market
To win the trust of new customers, you need to bring your content in their native language in an effective manner so that they resonate with it. Therefore, transcreation develops a new message, with some new words in the target language, however, keeping the "spirit" of the original text. The impactful content has the power to drive new customers.
A Global Hit
To have a successful marketing campaign, businesses should create ads that not just hit the minds of their target customers but their hearts as well. This isn't basic and needs the competency to surpass language and cultural barriers if they need to have an effective global marketing strategy. Transcreation makes your content a global hit.
Boost Sales
Using a marketing message that is appropriate to the target audience's culture can increase its acceptance. With the assistance of transcreation, you can convey your marketing message to your target audiences which they can genuinely recognize themselves. This enables your target audiences to get motivated and buy your products that leads to a boost in sales.
Boost ROI
The primary objective of marketing is to boost profits. Several multinational companies can approve that transcreation is crucial in translating your corporate as well as marketing messages precisely. With transcreation, you have a superior way of boosting acceptance and urging your target audience to purchase your products, thus expanding your sales and ROI.
Transcreation can make your company overcome both the cultural and language barriers between your final consumer as well as your brand. Simply by having a marketing message in various languages, can your organization truly get a global presence. Our transcreation services provider in order to assist businesses to enter new markets without stressing over cultural or language barriers.
We at Tridindia
Professional Transcreation to Adapt Marketing Message
The goal of marketing is to build a brand image. It doesn't make any difference how effectively you have made a brand image in one country; if your organization aspires to be a global brand, you should use transcreation to develop and keep an accurate brand image in every country. Transcreation will help you take your business beyond the national boundaries. Transcreation can be a crucial tool for marketing your products as well as services globally, and it can bring numerous benefits to your business. Therefore, if companies want to secure themselves from any disaster, then transcreation can be of great help. Hiring a transcreation agency like Tridindia can get you a well-adapted marketing messages without the consequences of being culturally insensitive.
Types of Transcreation We Offer
To promote your company's services or products, you have made effective, engaging messaging to reach your target audience. However, without transcreation services, conveying that message can be tough than you think—even in your native language. This exceptionally creative process is offered with the help of language professionals who are experts in the cultural and linguistic features of your target market, and are quite familiar with your industry. We offer transcreation in different languages.
The highly detailed information you give; the result will also be highly accurate in the target language. Also, the original as well as target language, Tridindia will have to know a few specific things regarding the transcreation you need. If you want transcreation for a company campaign and you have articulated a creative brief, provide that brief to us, so that every important information.
Benefits Of Outsourcing Transcreation Services To Us
This is the common question that every business owner often asks themselves. After all, you understand your business better than anybody. You have a couple of multilingual experts in Marketing departments, however, can they also do transcreation work along with their regular duties? If they get busy in transcreation, they would be unable to do their core work. Thus, it is beneficial for businesses to outsource transcreation services to Tridindia so that business expand their wings to a global market.
Data Privacy
Data protection is quite important. Whatever files you share with you during the transcreation process, we will keep them completely secure.
Culturally Relevant
To provide highly accurate adapted content, our experts understand your requirements and make sure the content should be culturally relevant.
Quality Control Systems
Quality matters a lot to help the audience understand your brand. We have a strong quality control team that checks the adapted marketing message to avoid any mistakes.
Faster TAT
Our experts are dedicated and focused on delivering the best quality work. They work at faster TAT and deliver the new version of your original content within the deadline.
Years Of Experience
Tridindia has vast experience in delivering outstanding transcreation service to you. We put our best efforts to deliver your quality version of your original content.
Native Transcreation Experts
We have an experienced team of professional native transcreation experts who go through your requirements and make sure your content is adapted correctly.
When we have your source text and every information we require for the transcreation, our creative transcreation professionals simply get to work. Not just they are experts in the culture and language of your target market, but they also have knowledge of your industry and work well in each phase of the transcreation process. They analyze the complete content in the original language and deliver the final version to you in the target language — one text that is ideally geared to your target group and market.
Get in touch
Don't hesitate to contact us for inquiries!
Convey your message to your targeted audiences through the right style, emotion and tone. At Tridindia, we are a team of language professionals who play with the language and develop new content to help your business connect with the audiences. To learn more, contact us NOW!
Easy Project Consultation
Your Trusted
Transcreation

Agency Online
Transcreation, also called creative translation, in-language copywriting, cultural adaptation, copy adaptation and a lot more, is a service used by marketing as well as advertising agencies. The service offers an adaptation of copy from an original language to another, considering the sort of content, needs, objectives as well as cultures of the language regions. The resources provided by transcreation experts should have similar emotions, goals and "soul" as the master copy. It should have a similar style, tone and meaning while resonating with target audiences in particular languages.
Tridindia is a professional transcreation company because we put our efforts to provide only creative and accurate solutions. We aim at not hindering your creative materials while assisting you with improving your reach to the target market.
Our process is unique!
To keep our services high quality, we stay updated with the innovations in the industry. This enables us to always get better and offer the best transcreation possible, all the while sharpening our skills to adapt all content to the locations where it will be easily consumed. This is among our key targets with each job: making sure that your adapted text not just reads well as well as holds a similar tone as the original, however, that it is equipped towards the target audience – and we do this task for every transcreation, from communications to promoting to legal documentation. We keep all transcreations in context and do hard work to stay away from any issues emerging with miscommunication.
Our Native
Transcreation
Experts
Potential of Transcreation Experts
Comprehending the cultural nuances of the region you are targeting and tailoring your message to your target audience is important. When brands split into new territories abroad, it's significant that their marketing as well as advertising messages are well adapted to the target market while simultaneously keeping up with their purpose, style, context and tone. This is what is popular in the translation industry as transcreation.
To get this done, you need to hire our transcreation expert who can adapt your message effectively. Our transcreation team is dedicated and will assist you throughout the process of identifying your important messages as well as target audiences. We will even assist in developing suitable taglines for your brand that will be generally received globally. We've helped served clients with their transcreation needs, and have offered our transcreation services to a few of the renowned advertising agencies.
Additional Flexibility
The process of fetching a message in one language and delivering it in another, without the absence of tone, style, or context is a complicated one yet one that our team has a lot of experience in. We guarantee that we gather as much information as possible prior to leaving on your transcreation project so we can perfect the selected tone or register, voice, and style prior to committing any assets to make your marketing copy. Our team of transcreation professionals can communicate with you to talk about your requirements on an ongoing basis – guaranteeing that every client gets the top-quality transcreated content, irrespective of the target region or audience.
Case Studies
We are dedicated to
serve you all time
To ensure business success in overseas markets, our expert transcreator writes your content
in a style that will surely engage your target audience.
Why Choose Us
Choosing Tridindia for Transcreation Solutions can be Your Good Decision
The international advertising language requires the similar form of re-engineering for each culture and target audience, just like the subject matter of advertisements needs localization. If you are finding a trusted company that meets your needs, Tridindia is the right address to consider. Our transcreation services are best and available in your budget.
Higher Quality & Accuracy Level
Quality and accuracy in your adapted content help meet your business needs. Before delivering the final version to you, our quality testing team will check it thoroughly.
Comprehensive Language Solutions
Language matters when your business wants to convey the message in a non-native language. We offer comprehensive and affordable language solutions to meet your business needs.
Certified
Transcreation Services
Our certified transcreation services involve ensuring that the right emotion, tone, style and context are used to convey the message accurately.
Native Transcreation
Experts
We have a pool of dedicated and smart transcreation experts who have the know-how of the industry and possess excellent language abilities.
Easy Project
Consultation
The motto behind conducting easy project consultation is to understand your transcreation requirements in-depth so that we deliver the best.
Fastest Turnaround
Time
Transcreation of any content requires focus on tone and language. Our transcreation professionals work faster and deliver the new version of content faster
Realfact
The Unbeatable Transcreation Master Since 2002
Because global marketing has turned quite competitive, marketing companies look for new and creative ways to attract their foreign markets in a better way. This is where our transcreation services come into action to help your business fit in the target market.
Steps
Go Through Easy Process for Transcreation Order
Our professional transcreation makes sure that the humor, nuances, creativity, and different creative language is adapted into the new language in a manner that makes sense to that specific audience or market. Go through these easy steps to order our service.
Contact us first
If you want tell us about project, just give us a call or send us mail including your project requirements.
Consult with Project Manager
If you want to discuss more about your requirement, meet our project manager now.
Place Your Order
If you like our previous work, place your order and get the good work.
Get Delivery On Time
Once the work on your projects gets done, we will deliver it you soon.
FAQ
Frequently Asked Questions on Transcreation
TridIndia Providing Certified Transcreation Services in:
Ahmedabad NCR Bangalore Chandigarh Chennai Delhi Gurgaon Hyderabad Kolkata Lucknow Mumbai Noida Pune Ghaziabad Gurugram Surat Visakhapatnam Dubai Abu Dhabi Ajman Oman Uttar Pradesh Maharashtra Karnataka Tamil Nadu Telangana West Bengal Gujarat Madhya Pradesh Haryana Kerala Bihar Rajasthan Assam Odisha Punjab Andhra Pradesh Jammu and Kashmir Uttara khand Himachal Pradesh Jharkhand Goa Puducherry Manipur Chhattisgarh Meghalaya Andaman and Nicobar Islands United States Philippines United Kingdom Germany Canada China Australia Ukraine Nigeria Malaysia France Bangladesh United Arab Emirates Turkey Pakistan Indonesia Saudi Arabia Kenya Egypt Taiwan Russia Singapore Peru Italy Netherlands Spain Thailand South Africa Palestine Ireland Japan Vietnam Mexico Hong Kong Sri Lanka Nepal Finland Maldives Brazil Czech ia Iran Poland Switzerland South Korea Belgium Myanmar (Burma) Lebanon Uzbekistan Greece Kuwait Ghana Morocco Qatar Sweden Armenia Ethiopia Israel Kazakhstan Romania Tanzania Latvia Denmark Argentina Oman Venezuela Bulgaria Belarus Algeria Moldova Portugal El Salvador Jordan New Zealand Afghanistan Austria Bahrain Costa Rica Hungary Albania Azerbaijan Iraq Slovenia Somalia Tunisia Yemen Colombia Estonia Georgia Norway Serbia Brunei Chile Cameroon Honduras Croatia Jamaica Lithuania Mauritius Sudan Kosovo Bolivia Slovakia Senegal Uganda Bahamas Congo – Kinshasa Côte d'Ivoire Cape Verde Curaçao Ecuador Iceland Luxembourg Montenegro Macedonia (FYROM) Mongolia Malawi Panama Rwanda Syria Turkmenistan Zambia Angola Bosnia & Herzegovina Barbados Burkina Faso Bermuda Bhutan Central African Republic Congo – Brazzaville Cyprus Gabon Guernsey Gambia Guatemala Guam Haiti North Korea Liberia Lesotho Libya Malta Mozambique Sierra Leone Tajikistan Trinidad & Tobago Uruguay Samoa Zimbabwe UAE
Testimonial
With years of experience, we know what your industry needs for growth.
Through our industry knowledge and experience, we execute translation that will definitely profit your business.
"The best thing that I liked about TridIndia is their professionalism & promptness in delivering bulk projects within shorter time frame. Kudos to the team..!!"
"The best thing that I liked about TridIndia is their professionalism & promptness in delivering bulk projects within shorter time frame. Kudos to the team..!!"
"When you are in the technical industry, you know how difficult it is to communicate with your multilingual customers. But, TridIndia made this simple for us."