Conference Transcription Services
Do you find it difficult to keep a record of information shared during any size meeting or event? Allow your team to easily gather important details with conference transcription. In this way, you will have access to all the verbal discussions at your disposal. This way paves for an improved factual understanding as well as research for future purpose.  
Why You Should Invest in Conference Transcription Today?
Although business communication tools such as video calling software have turned the new normal in the workplace, weekly conference calls are as yet the basis of business communication. Recent studies indicate that the average employee attends around five conference calls every week. With several meetings that bring together team members from different places, varied internal departments, and at times clients, keeping a record of what happened on every conference call is challenging.
Though conference calls have become a fundamental tool to interact with people, the information shared in such meetings can be better used while these conferences are documented in the form of transcribed texts. Conference transcription can involve research interviews, press conferences, seminars, board meetings, focus groups, lectures, corporate meetings etc. The medium of the conference can likewise differ; no more do participants have to be face to face during conferencing. Also, a conference can be conducted over the telephone or the internet. The telephonic as well as online conferences recordings are normally of improved audio quality, making the task of the transcriptionist simpler. A transcript is an ideal way to share information with anyone unable to attend.
Affordable Conference Transcription Services for Your Business
Any prearranged meeting set among business professionals with a formal agenda can be referred to as a conference. Since it involves distribution of information, knowledge and discussion, it becomes essential to retain a textual copy of the entire communication happened during the conference. Owing to its great benefits, business owners across the world are showing interest in these services and transcribing worldwide conferences for future use. If you are finding affordable conference transcription services provide, Tridindia can be your trusted partner. Its team of transcriptionists will hear the recordings and carefully transcript the speech into text keeping in mind the use of the right and formal words to make it comprehendible for another person who will access it.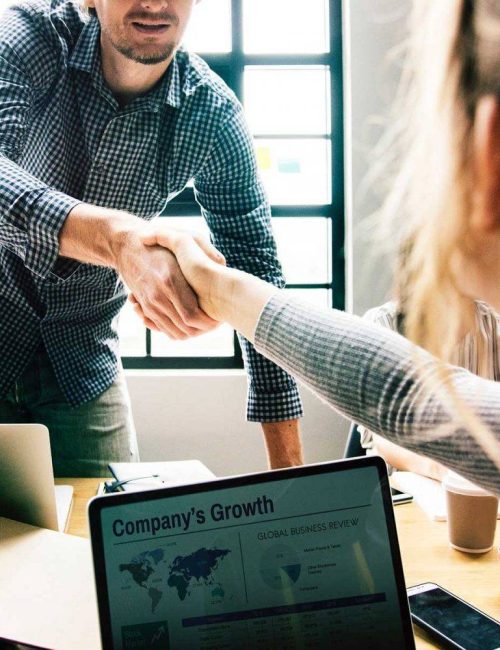 Need of Conference Transcription Services for your Business Today
Business conferences and events are really crucial venues for meeting potential clients, networking, and showcasing your expertise on your subject. During conference meetings, a huge amount of information can be shared. Hence, keeping a record of these meetings and proceedings becomes the most important concern for a business owner. No matter how good you are, at remembering all minute details, you cannot risk missing or forgetting anything which relates to your business. This is why many businesses are opting for conference transcription that should be done by the professional. Today, businesses need this service as it brings several benefits.
A Global Hit
Recording your meetings, important interviews etc. with essential figures on the day is an ideal way to boost the reach of your conference. But to make it attainable for the global audience, conference transcription can help you in this regard. No matter what language your audience speaks, you can enable them to access the information retrieved from the recording in their native language.
Boost ROI
Business conferences are quite expensive, and showing ROI on the event beyond attendees can be difficult. By recording as well as transcribing conference or meeting, you can boost the ROI: potential leads from everywhere can get access to the transcripts benefiting from the speaker's authority and giving a referral link back to your business.
Boost Sales
When you present essential information is taken out from the conference recording, before your audience in their native tongue, they will find you a reliable medium to deal with and also recommend your brand to others. This directly leads to boosts in sales. It is why conference transcription can be fruitful for your business.
Access to Global Market
Transcription is an important tool to make sure your business conference content is available to the global market. While hosting video conference recordings on your site, you have to ensure that the content is accessible to any person, including an individual with hearing disabilities. Accurate transcripts helps you reach a wider audience.
While bringing your business into the field and discovering all the advantages of hosting a business conference, always plan for growth, reach and maximum ROI. You can bring useful information to a wider audience without even opening the doors. Use conference transcription provided by Tridindia to bring life into your business conference.
We at Tridindia
Professional Conference Transcription for Better Information Accessibility
For a speaker, a room of people with their notepads and laptop striving to scribble down what's being said is not the perfect audience. If you want people to listen to your speech actively rather than noting down a few points in a hard-to-read language, then opt for conference transcription. Whether you are conducting a small meeting or a huge seminar, providing your audience with some complete and accurate takeaway notes will indeed be fruitful for your business expenditures. The benefits you will get from professional conference transcription will definitely compensate for the added cost incurred. Also, it can open new revenue sources for your business to gain even more than what you have spent.
Types Of Conference Transcription We offer
We are supported by a professionally trained team that delivers all types of transcription for all types of conferences. We keep in mind all the language slangs, dialects and other cultural nuances, while transcribing the conference audio/ video in text format. Here are the major transcription types we cover –
Board Meeting Transcription
Conference Call Transcription
Corporate Meeting Transcription
Minutes Transcription
Lecture Transcription
Convention Transcription
Presentation Transcription
Trade Show Transcription
Strategic Planning Sessions
Webinar Transcription
Surveys and Market Research
Drug Study Trials Transcription
Seminar Transcription
And Many More…
We assure quick and efficient service to you, with a promise of delivering high quality and fastest native language transcription in the industry. Regardless of the complexity or bulkiness of your assignment, we make sure that the finest quality transcription reaches your end within a nick of time.
Benefits of Outsourcing Conference Transcription Services to Us
Transcription is not new to the business world; its just that people were not aware of the need and importance of transcribing in business. Hence, the ones who cashed on it at an earlier stage are big giants today, and the ones who ignored it, are still in the race to be the best. So, if you too want to reap the maximum benefits out of it, you must outsource the services to us –
Data Privacy
Conference recording has some information that requires to be kept confidential. We follow certain security practices to ensure your recordings and transcript content is safe.
Culturally Relevant
Understanding your target audience, we make sure that the conference transcripts should be culturally relevant, same as original, easily accessible and meet the highest standards.
Quality Control Systems
When you choose us for this job, you need not worry about the quality. We follow a stringent quality check procedure to ensure that you acquire highly qualitative transcripts in a perfect structure.
Faster TAT
We don't prefer making delays in work. Our transcriptionists understand the meaning of deadline and so directly transcribe the recording into the text to deliver the work with the fastest TAT.
Years Of Experience
We are providing excellent conference transcription to our clients for 18+ years. Our work have always received positive feedback
Native Transcribers
We work with well-trained native transcribers who possess extraordinary talent in converting any kind of speech or audio/video in text format.
With these benefits, it might be clear that we are the right platform to fulfill all of your transcribing needs. We have prepared transcripts for even the most complex assignments with great ease. Hence, while you are with us, leave all your worries related to transcription to us, and simply relax. With our immense experience and awesome level of expertise, we have got you covered from all ends.
Get in touch
Don't hesitate to contact us for inquiries!
Having worked with overseas clients, we assure you that our conference transcription solutions will worth your investment no matter what is the project size or how complex it is. If you are looking for professional help, contact us NOW!
Easy Project Consultation
Your Trusted
Conference
Transcription
Agency Online
Tridindia, a pioneer conference transcription agency online, has worked with various companies around the globe in delivering precise conference call transcription solutions. Our pool of qualified transcriptionists can help you in transcribing a plethora of conference calls into text formats while providing you with the cost-benefit. Initially, we will make effort to understand your business requirements and then your project requirements. Based on the scope of your requirement, we will allot the resources to handle your assignment.
The transcription process followed by our dedicated team can be split into two sections –
a : On-Site Transcription
As the name suggests, this type of transcription happens on the venue, where the conference is getting conducted. The process is mentioned below –
Client interaction
Allocate to transcriber
On-Site visit
Transcription
Deliver high-quality transcripts
b : Audio/ Video (Recorded) Transcriptions
This is the most common and general form of transcription, where the entire conference is recorded in audio or video format. The recorded audio/video is then directly transcribed into text format.
Client interaction
Allocate To Team
Transcription
Editing & Review
Proofreading
Quality Assurance
Delivery
We have extensive years of industry experience in delivering exceptional conference transcription solutions to more than a few global industries including, legal, lawyers, finance, representatives, etc. Our talented transcription team has managed different transcription services that cover meetings, conferences, interviews, one-on-one discussion, seminars, and various forms of transcription services. We provide with industry-wide best turnaround time and also, we ensure 99% accuracy.
Our Experts
Native Conference
Transcribers
Potential of Conference Transcribers
Developing a written version of a conference recording needs the assistance of professional transcriptionists. It is a tough task, and our transcribers have the right training and know the suitable ways to finish the work and provide an accurate written transcription of any type of recording. Our transcriptionists have experience in transcribing various types of files. They can efficiently handle your project as they are familiar with the formal jargon and terminology used in your business niche.
The potential of our conference transcribers is praiseworthy. They have:
Excellent listening skills
A better understanding of terminologies used in a specific industry
Quick and accurate typing skills
Grammar check, proof reading and editing skills
Additional Flexibility
We bring flexible pricing options for our valuable clients. Thus, you don't need to stress about your budget. The services we provide are factored on different parameters, including the volume of transcription, scope, location, and duration of the project. As your needs elevate, we will put the appropriate number of resources in your project. Hence, you also do not have to worry about scalability. With us, you can be at peace of mind that regardless of the requirements, you will receive a prompt service every time you need us.
As a speaker, it is really very discouraging when the audience pays no attention to you as they are more concentrated on writing notes on their laptops or journals. Informing your audience that a transcript will be there after the conference can give them convenience so that they can listen actively without thinking about their hard-to-read notes after the events. By providing those hard copies or helping them search it online, they will have a document to review afterward. With all that being said, as an attendee, transcripts assure to save you from asking different questions and from getting incorrect lecturer names.
Transcribing a conference or event is not only a great option, but it can also be very beneficial. Many event companies charge something or the other for a prominent transcript. Why not make use of such a great chance. Another option is to add the cost of having the transcript turned into a delegate's fee. When spread among many, it would be a little proportion of the cost to attend. When you consider the manpower, transcribing a conference is surely the way.
Case Studies
We are dedicated to
serve you all time
Let's help you keep the record of every meeting well-organized
so that you make information accessible for everyone.
Why Choose Us
Choosing Tridindia to Get Cost-Effective Conference Transcription
When it comes to selecting the right vendor for your transcription needs, we are here to help. Since, transcription vendors are available in abundance these days, therefore it would not be a difficult task to find the one. However, finding the 'right' vendor is not that easy. Since conference transcribing involves jotting down all important data covered in the meeting, therefore you should only choose the most experienced vendors.
Higher Quality & Accuracy Level
Tridindia assures that the conference transcripts meet your expectations. We follow a quick quality check process to ensure that the transcripts meet the highest level of quality and accuracy.
Comprehensive Language Solutions
If you want to transcribe conference calls into a different language, we have comprehensive language solutions to help you out. Our talented team of language experts will do the job for your dedicatedly.
Certified
Transcription
We offer cost-effective certified transcription services to make sure that the conference call transcripts do not have inappropriate terms that are not right for legal use.
Native Expert
Transcribers
Our pool of native expert transcribers can efficiently transcribe any meeting or conference recording by using the appropriate jargon. They have a good knowledge and handle any project size.
Easy Project
Consultation
We conduct project consultation to address all the doubts of the clients that they have regarding the project and discuss how we work to deliver results.
Fastest Turnaround
Time
We are best known for delivering work with the fastest turnaround time. We guide our transcriptionists really well so that they complete work before the deadline.
Realfact
The Unbeatable Conference Transcription Master since 2002
We assure that our conference transcription solutions help capture each and every point spoken or concern raised during the conference call so that you use that essential information for your business benefit.
Native Expert Transcribers
Steps
Follow Easy Steps to Order Conference Transcription
We are here to transcribe face to face conferences or interviews into a text format for your easy retrieval later. To avail our services, follow these simple steps.
Contact us first
If you have a project to share with us, reach us by giving us a call or mail us your project requirements.
Consult with Project Manager
You can schedule your meeting with our project manager to consult about the project.
Place Your Order
If you are fine with our terms and conditions, order our conference transcription service.
Get Delivery On Time
We give assurance of in-time delivery without compromising the quality.
FAQ
Frequently Asked Questions on Conference Transcription
TridIndia Providing Certified Conference Transcription Services in:
Ahmedabad NCR Bangalore Chandigarh Chennai Delhi Gurgaon Hyderabad Kolkata Lucknow Mumbai Noida Pune Ghaziabad Gurugram Surat Visakhapatnam Dubai Abu Dhabi Ajman Oman Uttar Pradesh Maharashtra Karnataka Tamil Nadu Telangana West Bengal Gujarat Madhya Pradesh Haryana Kerala Bihar Rajasthan Assam Odisha Punjab Andhra Pradesh Jammu and Kashmir Uttara khand Himachal Pradesh Jharkhand Goa Puducherry Manipur Chhattisgarh Meghalaya Andaman and Nicobar Islands United States Philippines United Kingdom Germany Canada China Australia Ukraine Nigeria Malaysia France Bangladesh United Arab Emirates Turkey Pakistan Indonesia Saudi Arabia Kenya Egypt Taiwan Russia Singapore Peru Italy Netherlands Spain Thailand South Africa Palestine Ireland Japan Vietnam Mexico Hong Kong Sri Lanka Nepal Finland Maldives Brazil Czech ia Iran Poland Switzerland South Korea Belgium Myanmar (Burma) Lebanon Uzbekistan Greece Kuwait Ghana Morocco Qatar Sweden Armenia Ethiopia Israel Kazakhstan Romania Tanzania Latvia Denmark Argentina Oman Venezuela Bulgaria Belarus Algeria Moldova Portugal El Salvador Jordan New Zealand Afghanistan Austria Bahrain Costa Rica Hungary Albania Azerbaijan Iraq Slovenia Somalia Tunisia Yemen Colombia Estonia Georgia Norway Serbia Brunei Chile Cameroon Honduras Croatia Jamaica Lithuania Mauritius Sudan Kosovo Bolivia Slovakia Senegal Uganda Bahamas Congo – Kinshasa Côte d'Ivoire Cape Verde Curaçao Ecuador Iceland Luxembourg Montenegro Macedonia (FYROM) Mongolia Malawi Panama Rwanda Syria Turkmenistan Zambia Angola Bosnia & Herzegovina Barbados Burkina Faso Bermuda Bhutan Central African Republic Congo – Brazzaville Cyprus Gabon Guernsey Gambia Guatemala Guam Haiti North Korea Liberia Lesotho Libya Malta Mozambique Sierra Leone Tajikistan Trinidad & Tobago Uruguay Samoa Zimbabwe UAE
Testimonial
With years of experience, we know what your industry needs for growth.
Through our industry knowledge and experience, we execute translation that will definitely profit your business.
"The best thing that I liked about TridIndia is their professionalism & promptness in delivering bulk projects within shorter time frame. Kudos to the team..!!"
"The best thing that I liked about TridIndia is their professionalism & promptness in delivering bulk projects within shorter time frame. Kudos to the team..!!"
"When you are in the technical industry, you know how difficult it is to communicate with your multilingual customers. But, TridIndia made this simple for us."