Focus Group Transcription Services
Shape your product and marketing strategy into something great with the help of focus group transcription that lets you keep the note of the users opinions to carry out further extensive research.
Why You Should Work With Focus Group Transcription Agencies?
Let's take an example of the marketing field where focus groups play a crucial role. Around 10 or even more individuals meet to express their views on a product. Every member of the group speaks express opinion so that marketers can act on this vital information. Just by hearing to the focus group recording is not the right way to collect info for your research. There might be a lot of different dialects and accents, distinct styles of speaking as well as distinct sound quality, as not every person is used to talking to the mic. Reading the text from transcription is quite different as you can comprehend everything accurately. You can easily note down the best ideas quite quickly, without having to rewind the recording several times.
Fastest professional focus group transcription services by 500+ certified focus group transcriptionists who offer accurate transcription services in focus group for government, public and private sectors. The task of focus group transcribers is quite challenging, as they have to transcribe overlapping speech during focus group discussions. However, professional experts make sure that you get access to high quality end-results, no matter how complex the assignment is. Since it is a major marketing tool, it is highly used by businesses to gather reactions from a group of people regarding their products or services. Hence, it becomes essential for business owners to keep a written record of such information, as it would be used at a later time, when you'll need to design or launch the product in the target market. So, if you want to get accurate conversion of your focus groups (audio/video recordings) into text, we are the right platform to get started.
Affordable Focus Group Transcription for Your Business
As already mentioned above, transcribing focus groups refer to converting the video and audio recordings into native language text format. Focus groups involve quality discussions regarding a product or service offered by the business owner. Hence, transcribing the same, helps businesses in a number of ways, such as they get an idea of the opinions people have regarding their products or services; offers a great way of evaluating existing services; help in the planning of new product line etc. To put it simple, conversion of video and audio into text is a clear way of making the most of data received from rigorous market research.
At Tridindia, we know that the information you gather from focus group sessions can have a huge impact on the future direction of your business. That's why we make transcription accuracy as well as confidentiality our main priority. Our quality standards, timely service and pricing policy have made us the professional transcription provider of choice for focus group translation solutions.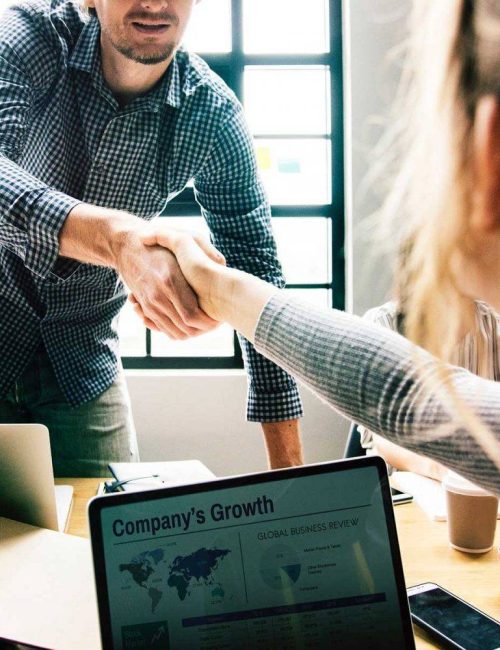 Need of Focus Group Transcription for your Business Today
Focus groups are utilized in business research to know various people's points of view about a product. Focus groups are available in different forms. Some may need feedback on a product prior to it being unveiled to the public, whereas others may utilize a focus group to discuss anything. In either case. Having focus group transcription as a crucial part of the process ensures that your data doesn't get lost.
Finding Information Easier
Besides the advantages of recording a focus group, searching through the media to look for conversations about various topics can be a wastage of time. Having focus group transcription in place ensures that you have text that can be easily searched, meaning crucial information can be spotted in seconds.
Prepare Professional Reports
Transcripts not just help your write more accurate reports faster but can also be submitted to your clients. Clients can check the reports more often to find the important items of interest or quickly circulate them among their staff that were not present in the missed focus group interviews. The focus group transcription makes the client's job easy.
Identify the Speaker
A noisy environment creates difficulty in deciphering the information when reviewing the final footage, such as who is speaking at the time of the focus group. Those recording the focus group utilizing video will find the process quite easy, but having our transcription ensures there is not much doubt on who is actually speaking in the footage.
Ensures Clear Information
There are several ways of capturing video, but there will always be instances when the flow of the conversation is off-and-on, or an occurrence within the environment implies that few of the conversations cannot be understood. Our company carries out focus group transcription to ensure that all the information is captured and can be read with clarity.
Be it focus group interviews or office meetings, webinars or anything else if you want any one of them to get transcribed, look for a prestigious transcription company like Tridindia that mainly works with marketing and research firms. We have transcribers who are basically subject matter experts too.
Types Of Focus Group Transcription We offer:
We understand that depending on your varied research needs, the types of focus group sessions you conduct can also vary. This is why we offer all types of transcribing solutions that convert all kinds of focus group audio/ video into text format in any Indian or foreign language. Please be noted that we accept all kinds of audio and video file formats. Hence, you need not to worry about changing the file extension into the most common format, and then sharing files with us.
Roundtable Discussion Transcription
Business Discussion Transcription
Surveys Transcription
Strategic Planning Session Transcription
Group Discussion Transcription
Meeting Transcription
Brainstorming Session Transcription
Drug Advisory Board Meeting Transcription
Academic Research Transcription
Market Research Transcription
Backed by a professional team of experts, we effectively convert the video and audio files into well-formatted text and that too in the least possible time frame. Apart from this, we do understand that focus groups can often turn into the most complex discussions with multiple speakers involved in the discussion, complex language accents, lots of background noise due to constant murmur and overlapping opinions. However, despite of the communication getting too complex to handle, our professional make sure that every single detail is recorded (in text format).
Why Choose Us
Choosing Tridindia to Get Impactful Focus Group Transcription
Choosing the right transcription vendor is very important for you; a wrong decision can completely ruin the objective you may be trying to achieve through transcripts. So, if you are in need of transcription, and looking for an experienced vendor, always count on us.
Higher Quality & Accuracy Level
We have excellent proofreaders who will check the transcripts and assure you of high quality and accuracy in each step of the transcription process.
Comprehensive Language Solutions
Our transcriptionists can easily decipher different language accents and languages. We offer effective language solutions to meet your needs.
Certified Translation
Services
Our certified native transcriptionists have extensive know-how of sentence formation, punctuation, grammar, and industry-related vocabulary.
Native Expert Translators
We work with dedicated and experienced transcribers who are versed with everything about transcription and deliver accurate transcripts.
Easy Project Consultation
We conduct a small consultation to know your transcription needs in-depth. Our easy consultation will be quite smooth and effective.
Fastest Turnaround Time
With our professional transcriber's help, we will strive to deliver the transcripts of the focus group recording with the fastest TAT.
Benefits Of Outsourcing Focus Group Transcription Services To Us
When you think of transcription, what hits your mind first? Is it language, fast turnaround, high accuracy or clear formatting and written text? If yes, you are at the right platform. When you outsource the services to us, you basically outsource the assurance that you will be provided with a qualitative transcript in any language within the shortest time frame. Here are some of the major benefits of outsourcing these services to us.
Native Transcribers:
Our team is a blend of professionalism and language proficiency, thanks to our native transcribers, who perform their task with great accuracy level and professionalism. Language is a major factor that decides the quality of your transcripts. This is why your assignments are only handled by native experts, who are masters in understanding the language nuances, like no other.
Subject Area Expertise:
Apart from different languages, the experts we have in our team are highly professional in transcribing for different subject matters, industries and specialization areas. The discussions may often be very professional and rich in industry terminologies. Hence, the transcriber must be specialized in transcribing such discussions, and this is what we focus on.
No Bias:
Biases are a strict no no, when it comes to delivering accurate transcripts. This is why we guarantee that the transcripts provided from our end are always bias-free and error-free. People often get swayed away by the content in audio and video recording, and end up getting biased while working on the transcripts. However, keeping in mind all the professional ethics in mind, we do not include our personal opinions in the transcript.
High Quality Output:
While you are with us, you can be assured that you'll be provided with high quality output that actually works. These written records (transcript) are basically a small step in fulfilling a major objective, for example finalizing the design of a new product. Hence, any discrepancy in the quality of the transcript will eventually put a bad impression the end-result you are trying to achieve. This is why we offer high quality transcript.
Lastly, you must note that we offer direct transcription of video and audio recordings into text format. Since, there is no other activity involved in the process, the cost of the assignment is very friendly to your pocket, contrary to other vendors who include translation in the transcribing procedure, and thus increase the cost borne to you. With these benefits, it is quite evident that we are the right service provider, if your main concern is for quality, different languages and fastest turnarounds. With more than a decade serving this industry, we know what exactly is required to deliver a quality rich transcript that not just works for you in present, but also in the future. So, if you want to keep your business processes smooth, make sure you keep a written record of the discussions.
Get in touch
Don't hesitate to contact us for inquiries!
Tridindia has been in the focus group transcription business for more than a decade and has the expertise to accurately decipher and transcribe focus group recordings efficiently.
Easy Project Consultation
Steps
Take Simple Steps for Focus Group Transcription Order
When you are in need of quality focus group transcription, we are always the right choice because we use advanced technology to ensure high-quality conversion of your recording into transcripts. Here is how you can place an order.
Contact us first
Tell us your transcription needs by giving us a quick call.
Consult with Project Manager
Our project manager will always be there to guide you about our services.
Place Your Order
Tell us the type of focus group you want to get transcribed and place an order quickly.
Get Delivery On Time
Once the transcripts will be created, we will deliver them to you soon.
Case Studies
We are dedicated to
serve you all time
Our focus group transcription solutions are precise, cost-effective, economical, and appealing even for those with a strict budget.
Testimonial
With years of experience, we know what your industry needs for growth.
We guarantee the most effective services and correct solutions to your each and every query. Since 2002, we have been serving clients to translate their Ecommerce material in different languages.
"The best thing that I liked about TridIndia is their professionalism & promptness in delivering bulk projects within shorter time frame. Kudos to the team..!!"
"The best thing that I liked about TridIndia is their professionalism & promptness in delivering bulk projects within shorter time frame. Kudos to the team..!!"
"When you are in the technical industry, you know how difficult it is to communicate with your multilingual customers. But, TridIndia made this simple for us."
Funfact
The Unbeatable Focus Group Transcription Master Since 2002
We understand that 'quality' and 'time' are the most important factors for you. This is why we focus on not just the quality, but also the time deadlines, so as to delightfully satisfy all of your transcribing needs and requirements.
TridIndia Providing Certified Focus Group Transcription Services in:
Ahmedabad NCR Bangalore Chandigarh Chennai Delhi Gurgaon Hyderabad Kolkata Lucknow Mumbai Noida Pune Ghaziabad Gurugram Surat Visakhapatnam Dubai Abu Dhabi Ajman Oman Uttar Pradesh Maharashtra Karnataka Tamil Nadu Telangana West Bengal Gujarat Madhya Pradesh Haryana Kerala Bihar Rajasthan Assam Odisha Punjab Andhra Pradesh Jammu and Kashmir Uttara khand Himachal Pradesh Jharkhand Goa Puducherry Manipur Chhattisgarh Meghalaya Andaman and Nicobar Islands United States Philippines United Kingdom Germany Canada China Australia Ukraine Nigeria Malaysia France Bangladesh United Arab Emirates Turkey Pakistan Indonesia Saudi Arabia Kenya Egypt Taiwan Russia Singapore Peru Italy Netherlands Spain Thailand South Africa Palestine Ireland Japan Vietnam Mexico Hong Kong Sri Lanka Nepal Finland Maldives Brazil Czech ia Iran Poland Switzerland South Korea Belgium Myanmar (Burma) Lebanon Uzbekistan Greece Kuwait Ghana Morocco Qatar Sweden Armenia Ethiopia Israel Kazakhstan Romania Tanzania Latvia Denmark Argentina Oman Venezuela Bulgaria Belarus Algeria Moldova Portugal El Salvador Jordan New Zealand Afghanistan Austria Bahrain Costa Rica Hungary Albania Azerbaijan Iraq Slovenia Somalia Tunisia Yemen Colombia Estonia Georgia Norway Serbia Brunei Chile Cameroon Honduras Croatia Jamaica Lithuania Mauritius Sudan Kosovo Bolivia Slovakia Senegal Uganda Bahamas Congo – Kinshasa Côte d'Ivoire Cape Verde Curaçao Ecuador Iceland Luxembourg Montenegro Macedonia (FYROM) Mongolia Malawi Panama Rwanda Syria Turkmenistan Zambia Angola Bosnia & Herzegovina Barbados Burkina Faso Bermuda Bhutan Central African Republic Congo – Brazzaville Cyprus Gabon Guernsey Gambia Guatemala Guam Haiti North Korea Liberia Lesotho Libya Malta Mozambique Sierra Leone Tajikistan Trinidad & Tobago Uruguay Samoa Zimbabwe UAE