Interview Transcription Services
Want to keep the notes of essential points spoken by the celebrity in the interview? To do the needful quickly, prefer hiring an interview transcriber who will efficiently transcribe an audio recording of the interview in the text document that has all of the similar information as the recording.
Why You Should Invest in Interview Transcription Today?
An interview can comprise more than 2 talking together simultaneously. Overlapping dialogue as well as different interruptions at the time of the interview have to be dealt with quite carefully at the time of the transcription process. Automated computer transcriptions fall short to gain accuracy in interview transcriptions, so individuals frequently depend on proficient transcribers for their interview transcription requirements.
Interview transcription is a great approach that recorded audio from a particular interview that is converted to a text document. More often, this is done by a professional who works for a transcription company and can use digital audio recordings while generating digital copies of the transcription. Various levels of accuracy can be used, based on what is selected by a client, and this kind of transcription can be produced for an interview between a group setting or just two subjects. Interview transcription is most probably done in diverse fields, mostly for research or to pay attention to group testing.
Affordable Interview Transcription Services for Your Business
Transcription is a vital piece of qualitative research. However, numerous students either totally ignore interview transcription or have their interviews transcribed by their colleagues. The outcome? Wrong data that imperils research findings. If you are attempted qualitative research and want your interviews transcribed, look for proficient interview transcription service providers. Tridindia has an expert team of interview transcribers who can convert any type of interview to text document efficiently. A transcribed interview can be utilized as reference material while you really want to do follow-up research. While the interview is in text form, it can be kept on various media, including on flash drives or on the cloud. The numerous storage choices make it simple to utilize transcribed interviews for reference.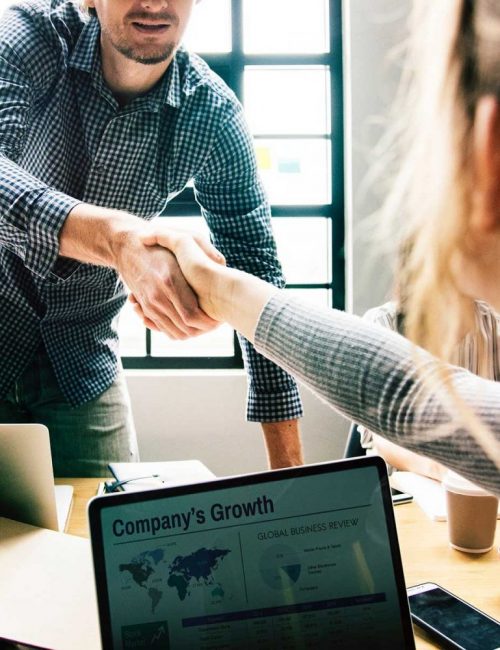 Need of Interview Transcription Services for Your Business Today
Interview transcription solutions give a textual rendition of video and audio interviews. The growth of such services has been demonstrated to be helpful throughout all walks of life. Businesses, health care providers, universities, and legal personnel observe a frequent need for such transcription services to back up their most significant work. Here are a few of the reasons that clearly depict why do you need to transcribe an interview.
Boost ROI
Interview transcription solutions can be an excellent alternative in national and international business fields. They help business managers and entrepreneurs and reorganize administrative as well as operational roles for their personnel. Furthermore, they help them focus on their marketing strategies and work dedicatedly to boost ROI.
Access to Global Market
This type of transcription allows businesses to enter the new market. The teams team up on ideas about new hires as well as the discoveries of their different interviews all through the process. Professional interview transcription solutions can contribute greatly to the corporate structure as well as the work culture.
Boost Sales
With the help of interview transcription, you can even share your important interviews in the text form on your official website along with the audio or video recording. This will help your readers read about your interviews, gain insight about your brand and share further who are interested to know about your business.
A Global Hit
Daily new videos of lectures, lessons, mock interviews get posted by educational institutes to help students and teachers worldwide gain new skills. If you want your video lessons to gain views and get in globally, academic transcription can help you in a much better way.
Not just do business experts use interview transcription services for assessing applicants as well as tracking daily operations, they serve as an excellent platform for organizing performance appraisal and feedback. Businesses can set up a database of profiles for their personnel and staff. They can utilize these written transcriptions as a perspective for continued progress or areas of work that are inadequate.
We at Tridindia
Professional Interview Transcription to Record the Essential Information
Irrespective of your industry, the possibilities are that interviews have a huge impact on what you do. Employers routinely interview applicants, when researchers do interviews with professionals, and more. You might even be a journalist who has to interview various types of people on a daily basis. For every interview, a good transcript that you can get back to time and again is key for ensuring have an exact record of the information you want. That's why several companies now consider interview transcription from a professional company like Tridindia who understands the industry needs and works based on your requirements.
Types of Interview Transcription We Offer
If you plan to quote interview subjects amid a research paper or same, then word-for-word accuracy is crucial. Fall short of taking care of this, and you could even land yourself in accountable legal problems, or even stressed to gather reliable interview sources in the later on. A transcript can make sure you never face this problem, particularly if you consider the form of interview transcript you want as soon as possible. At Tridindia, we offer different types of first-class interview transcription that meet every industry need. We are providing interview transcription in following languages..
Turkish Transcription
And Many More…
Indeed, interview applications where quoting isn't required, detailed note transcripts that emphasize more on vital details as well as the context in which they're expressed can be a great help. All things considered, striving to remember an interview by memory can view you confusing sentences as well as meanings in no time. That is something you never need to stress over with a simple-to-follow detailed notes transcript or same on-hand at all times.
Benefits of Outsourcing Interview Transcription Services to Us
Trying to record 1-hour interview within the company could take around 8 hours. You can't afford to waste your time and give this task to an in-house member who will take a great amount of time to complete this. In this case, you can opt for outsourcing interview transcription solutions. Using our solutions and the abilities of professional transcribers, we will be able to provide you with high-quality interview transcripts as soon as possible.
Faster TAT
We provide interview transcription from video/audio to text. There is no such process of translation included in this process. In short, we attempt to create a transcript at the quickest TAT.
Native Transcribers
Our team includes native transcription professionals, who convert every type of interview into the text format in the target language. Hence, we give your project to the right transcriber.
Quality Control Systems
Our team follows the quality control process to ensure that whatever is transcribed in text format, is provided to you in top-quality. So, you don't need to worry about the quality of the transcript.
Data Privacy
Confidentiality is important for every business. At Tridindia, we will keep your files and documents fully secure with us. We are absolutely fine with signing a non-disclosure agreement.
Years Of Experience
Confidentiality is important for every business. At Tridindia, we will keep your files and documents fully secure with us. We are absolutely fine with signing a non-disclosure agreement.
Culturally Relevant
We are native professionals, who are excellent subject matter experts in specific fields. We will make sure that the interview transcripts sound culturally relevant.
We find that your satisfaction is integral to our success, and we will take all the steps to make sure that you are pleased with our work. Also, we acknowledge interview transcription from a broad range of conversations: research, one-to-one, and focus group audio; even feedback sessions with your lecturer at school! Our friendly team of professionals is always available to address any queries you may have.
Get in touch
Don't hesitate to contact us for inquiries!
Are you seeking out to get a flawless interview transcription? Tridindia's team will save your time and energy and transcribe an interview that will be just immaculate. They will pay more attention to details, and take some time to deliver quality transcripts, but the wait will be worth it.
Easy Project Consultation
Your Trusted

Interview
Transcription
Agency Online
Irrespective of your field, we can surely say that interviews are vital for what you do. They assist you with recruiting new people for your group, garnering data, gaining more information, etc. Journalists, researchers, and academics deal conduct interviews consistently. Obviously, this activity accompanies a great many challenges, and there is the right tool that will assist you with overcoming them. A top-notch interview transcription that you can get back to on time and again can improve your efficiency as well as bring you outstanding results.
Tridindia is an expert interview transcription agency that works with many companies as well as individuals. Our Interview Transcription can bring you several benefits, such as:
The chance to capture every detail
People choose to take interview transcription solutions when they get exhausted from questions like "What speaker had just spoken?" or "Was that Person A or Person B?" Now you can avoid such ineffective strategies. Our transcribe interview solution unquestionably eliminates the requirement for replaying records and tracking the speakers.
The opportunity to pay attention to your work
We realize that you have many assignments that should be finished by a certain time. An interview transcription takes hours. By using our interview transcriber, you can pay attention to your research or business, the projects that truly matter.
An alternative to making your content accessible
If you're using the records alone, that's one thing. But when do you want to share your research with a wider audience? Well, transcribe interviews as well as processes with a text document that is very simple to rewrite, edit, utilize for marketing purposes, etc.
Our Experts
Interview
Transcribers
Potential of Interview Transcribers
Whether you are an HR or a journalist of an organization, you will be taking loads of interviews. These days, a great many people like to conduct interviews via telephone or voice call. In this manner, if you need to publish that interview in the press or save the text version of it for your official record, you require a transcript of that audio file that you recorded at the time of the interview. To avoid your burden of transcribing the interview to texts, you can take the help of an interview transcriber at Tridindia.
Taking assistance from the specialists for transcription services will guarantee you have a suitable transcription of your interviews. While you are taking an interview via phone, you will need to ensure that the transcription of that phone call should be done a proper way. The possibility of missing out on some words or transcribing some terms in an incorrect manner will be high which leads to misreporting by taking assistance from the specialists for interview transcription, you will protect your reputation by avoiding misreporting. Transcription of an interview is complex work that needs the experience to ace. Our experienced and well-trained interview transcriber can possibly transcribe the recorded interview impeccably to ensure you get the transcription work completed in a flawless manner.
Additional Flexibility
Your objectives are our business — and that is the thing that makes us not the same as different companies. Tridindia is a customer-focused organization that is consistently ready to give you a top-notch interview transcription. We keep our interview transcription solutions strictly in-house, which allows us to make sure your guarantees. Placing an order of any of our services, you can hope for a quick turnaround, an outstanding level of accuracy, reasonable prices, and consistent support. All of our transcribers hold expertise in different languages. They know how to do interview transcription so that you're quite happy with the end result.
Case Studies
We are dedicated to
serve you all time
Let us help you overcome the challenges of recording interviews in text form and deliver you the industry's best
transcription that will enable your business to grow.
Why Choose Us
Choose Tridindia and Get Trusted Interview Transcription
With an expansion in the number of interview transcription assignments and every one of them ending up being so time-consuming, finding a professional to do such a job is quickly emerging as an alternate option. Tridindia's interview transcription solutions can help you save a lot of time, reduce costs and gain extra resources. By outsourcing interview transcription services, you can efficiently focus more on your business, while gaining access to precisely transcribed audio/video recordings.
Higher Quality & Accuracy Level
We assure 99.99% accuracy in the interview transcript. We make sure that the interview transcript will go through a strict quality check process to ensure it is error-free.
Comprehensive Language Solutions
We bring affordable comprehensive language solutions for you to provide you with transcribed interview texts in the preferred language so that your audience gains information.
Certified
Transcription
We provide certified transcription services and ensure that the interview transcript we form by listening to recordings and delivering correct transcripts.
Native Expert Transcribers
Our team of professional transcribers holds hands-on experience in hearing to the audio/video recording as well as transcribing it flawlessly utilizing their skill set.
Easy Project
Consultation
Before begin working on the academic project, we will call you for project consultation to discuss the essential project requirements so that we will satisfy your needs.
Fastest Turnaround
Time
Our professional transcriber will make sure that the work will be completed at the fastest turnaround time and delivered within the deadline.
Realfact
The Unbeatable Interview Transcription Master Since 2002
Our interview transcription assures accuracy. Our team analyses all brand names or any other terminology, technical terms, and verifying again from the internet, to make sure that you acquire an accurate transcript.
Native Expert Transcribers
Steps
Follow Easy Steps to Order Interview Transcription
To free you up from taking notes from any type of interview, Tridindia has quick and professional interview transcription to offer with the help of a native transcriber. If you want to avail our service, get our service now.
Contact us first
If you want to share your project details with us, call us now.
Consult with Project Manager
We will make sure you will get a chance to consult with our proficient project manager
Place Your Order
If you want the outstanding interview transcription, then quickly place your order.
Get Delivery On Time
We would be happy to finish the transcription job time and deliver the transcript within the deadline.
FAQ
Frequently Asked Questions on Interview Transcription
TridIndia Providing Certified Interview Transcription Services in:
Ahmedabad NCR Bangalore Chandigarh Chennai Delhi Gurgaon Hyderabad Kolkata Lucknow Mumbai Noida Pune Ghaziabad Gurugram Surat Visakhapatnam Dubai Abu Dhabi Ajman Oman Uttar Pradesh Maharashtra Karnataka Tamil Nadu Telangana West Bengal Gujarat Madhya Pradesh Haryana Kerala Bihar Rajasthan Assam Odisha Punjab Andhra Pradesh Jammu and Kashmir Uttara khand Himachal Pradesh Jharkhand Goa Puducherry Manipur Chhattisgarh Meghalaya Andaman and Nicobar Islands United States Philippines United Kingdom Germany Canada China Australia Ukraine Nigeria Malaysia France Bangladesh United Arab Emirates Turkey Pakistan Indonesia Saudi Arabia Kenya Egypt Taiwan Russia Singapore Peru Italy Netherlands Spain Thailand South Africa Palestine Ireland Japan Vietnam Mexico Hong Kong Sri Lanka Nepal Finland Maldives Brazil Czech ia Iran Poland Switzerland South Korea Belgium Myanmar (Burma) Lebanon Uzbekistan Greece Kuwait Ghana Morocco Qatar Sweden Armenia Ethiopia Israel Kazakhstan Romania Tanzania Latvia Denmark Argentina Oman Venezuela Bulgaria Belarus Algeria Moldova Portugal El Salvador Jordan New Zealand Afghanistan Austria Bahrain Costa Rica Hungary Albania Azerbaijan Iraq Slovenia Somalia Tunisia Yemen Colombia Estonia Georgia Norway Serbia Brunei Chile Cameroon Honduras Croatia Jamaica Lithuania Mauritius Sudan Kosovo Bolivia Slovakia Senegal Uganda Bahamas Congo – Kinshasa Côte d'Ivoire Cape Verde Curaçao Ecuador Iceland Luxembourg Montenegro Macedonia (FYROM) Mongolia Malawi Panama Rwanda Syria Turkmenistan Zambia Angola Bosnia & Herzegovina Barbados Burkina Faso Bermuda Bhutan Central African Republic Congo – Brazzaville Cyprus Gabon Guernsey Gambia Guatemala Guam Haiti North Korea Liberia Lesotho Libya Malta Mozambique Sierra Leone Tajikistan Trinidad & Tobago Uruguay Samoa Zimbabwe UAE
Testimonial
With years of experience, we know what your industry needs for growth.
Through our industry knowledge and experience, we execute translation that will definitely profit your business.
"The best thing that I liked about TridIndia is their professionalism & promptness in delivering bulk projects within shorter time frame. Kudos to the team..!!"
"The best thing that I liked about TridIndia is their professionalism & promptness in delivering bulk projects within shorter time frame. Kudos to the team..!!"
"When you are in the technical industry, you know how difficult it is to communicate with your multilingual customers. But, TridIndia made this simple for us."