Language Transcription Services
Want a conference meeting recording in a different language? With language transcription services you can change audio content into written form in diverse dialects.
Why You Should Invest in Language Transcription Today?
If you have an audio or video file and you want to change it into a text-based file, you have to use a transcription service. Transcription is the method of writing down the spoken parts of the file. Small to large businesses use transcription services for different reasons. For instance, a business that has a video translation might initially have to transcribe the spoken parts of the video because only one can translate the original language into multiple languages as required by the business owners. Video transcriptions are most probably used for legal purposes. The same is for effective audio transcription which is also often utilized for court cases.
Language transcribers are much in demand these days, owing to the increasing need among businesses to document each and every oral discussion conducted during seminars, meetings, conferences, and others. Although the need for a 'written record' of the audio/video recordings may vary from one individual or business owner to another, the major reason is just to recall the necessary details at a future date. The transcripts may also be required at the time of training employees over certain skill sets. So, if you have a video or audio (in any language or format), and want to get it transcribed in well-formatted text, you are at the right place.
Affordable Language Transcription Services for Your Business
As the name suggests, language transcribing is the procedure to convert or transform an audio or video file (in any language) into text format. Here, the main focus is on language, i.e. you can get any type of audio or video file transcribed in any language you desire. At Tridindia, we take your video/audio file in your source language and transcribe it into texts onto a single document in the language of your choice. No matter, what type of content you send us for valuable transcription, you would definitely do high-quality work for any format—from interviews and market research to medical and legal content.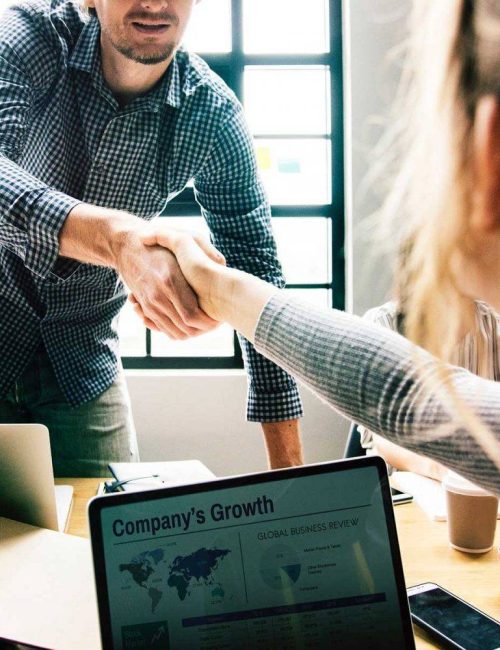 Need of Language Transcription Services for Your Business Today
As today's businesses deal with different people sitting in different parts of the world, it becomes important for them to bring any content before them in their native language. Language Transcription from best local transcription company near you is the best way to deal with this problem. In this, transcribers not just transform the spoken words into texts but also contributes to your business growth and brings several benefits.
A Global Hit
To make your brand renowned worldwide, it is important for you to spread the story about it so that more and more audiences explore you. Language transcription is the best way to deal with a global audience. They engage with your brand and read your story in the language they are familiar with.
Boost ROI
Language transcription is the right way to transform audio/video recording into texts. When you publish it on your website or any other platform then there are high chances that your website visitors will engage with your shared content, boost sales and result in an increase in ROI.
Boost Sales
Improved sales are a crucial part of any business to grow in the competitive market. This is only possible when it connects with a wider audience. Transcription enables you to share the recorded information of the product in the text form so that your audience can read it.
Identify Market Potential
The global market involves people who belong to different cultures and speak diverse languages. So, businesses require to invest in language transcription so that they present recordings in the written form and in a plethora of languages. This helps businesses connect with people.
If you want to maximize the followers of your brand on social media or you want to drive more traffic on your website, business needs language transcription from trustworthy language service providers to break the communication barrier and let you reach your target audience fast pace without any obstacles. Hire Tridindia and get the superb quality transcription that fulfills your business needs and helps your business grow like never before.
We at Tridindia
Professional Language Transcription for Better Business Growth
Have a video that you want to share with individuals across the world? Do you have video clips from foreign interviewees that you have to review? Are you carry out research in any Indian language using video or audio? We've got you covered. Our reliable and progressive video transcription include languages from all across the globe. When accuracy is crucial, our professional transcribers make sure that transcribing the content should have the accuracy, and also, the confidentiality of the files should be maintained end-to-end. If lower costs are more crucial, we make use of cutting-edge techniques combined with human review to deliver an outstanding transcript.
Types of Language Transcription We Offer
We do understand clearly that every client is different with different needs and requirements. This is why we offer all types of transcription including elite voice to text transcription in 150+ Indian and foreign languages. Whatever language you require for your transcript, our native transcribers are always there to give you the best of this service. Here are some of the languages we deal in.
Turkish Transcription
And Many More…
We have successfully worked on thousands of transcripts of varying duration. Hence, you can rest assured that our team holds expertise in handling popular types of business transcription assessments with great ease. Also, we make sure that the quality standards are met with full satisfaction.
Benefits of Outsourcing Language Transcription Services to Us
Outsourcing transcription has a lot of benefits associated with it, and when you outsource this to us, the benefits multiply as there is an actual need of transcription in business growth. Although managing this task in-house might seem lucrative to you, the reality is much different. This is why outsourcing these services to us, as it will entitle you to the following benefits –
Data Privacy
As confidentiality is most probably involved with the business and corporate transcription, Tridindia can provide you with NDA (Non-disclosure agreement) at any time to ensure that your files will be kept completely secure.
Culturally Relevant
Also, since native people can understand the slang and language tone better because that appears culturally relevant to them, this is why we always work with only and only native transcription experts.
Quality Control Systems
Our team follows a streamlined work procedure that allows the transcript to pass through several quality stages, such as editing, review, proofreading and final QC stage to successfully deliver the project.
Faster TAT
Our work process is absolutely smooth. Our dedicated transcribers go through the client's requirements and work quickly on them. Hence, you can hope for the fast delivery of accurate transcripts at your end.
Years Of Experience
We have many years of experience and offer high-quality transcription under the guidance of professionals who have immense experience in transcribing audio or video related to specific subject matters.
Native Transcribers
Native language proficiency is a must for qualitative and effective transcription. This is why our team is adorned with professionally trained native transcribers who are well-trained to offer you error-free transcriptions.
In simple words, transcription like top notch interview transcription in any language is our forte, and if you outsource the services to us, you will certainly benefit in a number of ways. We have the right expertise and experience to guide you throughout the process of transcription. So, if you have any kind of transcribing requirement, no matter what language it is in, do get in touch with us and outsource the services to us.
Get in touch
Don't hesitate to contact us for inquiries!
No matter how complex your requirement is, our streamlined language transcription process results in supreme quality and highly accurate transcript that saves your time and money. Contact us now and get the best service.
Easy Project Consultation
Your Trusted
Language
Transcription
Agency Online
Language is a fundamental part of human connection. Although every species has its methods of communication, people are the ones in particular that have mastered cognitive language communication. The language permits us to share our thoughts, idea and sentiments with others. It has the ability to develop societies, yet additionally, destroy them.
Well, this is something you need to take care of while transcription. If you are dealing with a company where clients understand a different language, then you require a trusted language transcription agency that can transcribe a video/audio or can provide you credible podcast transcription in a language of your choice. Tridindia has always been the no.1 choice for people who often need language transcription for their businesses. The reason behind this is-
Unbeatable Quality
We are a quality oriented company and our quality check process ensures that the transcript would surely meet your needs.
Rapid TAT
Our skilled and dedicated team works competently on your project to complete the work at the rapid TAT.
Complete Confidentiality
We know your privacy needs and avoid sharing your project details / your info.
Within our realm, we can work on a plethora of subject matter as well as recordings from different backgrounds. We enable our clients from diverse industries like general conversations, legal cases, medical research, media interviews, academic lectures and speeches, financial decisions, film captions, marketing presentations, sermons, and conference events. We can offer any type of premium business transcription based on your needs.
When it is about language, you can trust us with all your heart and senses. We have years of experience in this industry and can assure a high quality output to you within the least possible time frame. So, what are you waiting for? This is the right time to get in action and get all your video and audio recordings converted to text. For more details, give us a call right now!!
Our Experts
Language
Transcribers
Potential of Language Transcribers
A work of a transcriptionist is a textbook model of work that provides great flexibility. Most people think that a transcriptionist just requires to have decent listening skills and quick typing skills, but transcribing is far beyond that. The transcriptionist specifically when it comes to comprehensive technical transcription, must be well rounded in the language enough to understand the difference between phrases. It becomes capable of recognizing the difference between "here" and "hear." Successful transcriptionists should be passionate about giving the highest level of quality as well as clarity to the client.
At Tridindia, our proficient transcriptionist plays a significant role and will probably conduct typing speech from video or audio files into a written format. Our transcribers have the following abilities, for example, fast typing speed, attentive listening, patience, knowledge of punctuation, responsibility, critical thinking and complete understanding of grammar and spelling intricacies. You may be transcribing medical records, legal proceedings, corporate meetings, or other conversations.
Additional Flexibility
In an era of automation, Tridindia takes huge pride in being capable of delivering a professional transcription service like manual legal transcription with an individual approach to customer support. It's what enables us to provide unparalleled accuracy as well as turnaround times to meet your needs. We are driven by a passion for quality as well as a commitment to exceptional customer service, safety and ethics.
Get your transcription in a different type of formats to meet your needs. We offer:
Verbatim: All the detail will be captured with clarity – "umms", "errms", false begins and stutters eliminated, word-for-word accuracy assurance.
Detailed Notes: More concise- avail an affordable transcript that provides every information you require with only the filler words, small talk, and different distractions removed.
If the detail is what you're looking for, leave in those "umms", false beginnings as well as repetitions. Or add some more like timestamps or speaker identification. We'll provide you with the transcript you want, exactly when you actually need it!
Get in Touch
We are dedicated to
serve you all time
Let's cut out the requirement for editing & proofing time and offer exceptional
services to ensure you get a transcript that surpasses your expectations.
Why Choose Us
Choose Tridindia and Get Trusted Language Transcription
Looking at these benefits, it can be inferred that choosing us for any type of your transcription requirements is the right thing to do. Having gained expertise and experience in this industry, we stand unique in the market. So, if you are looking for reliable hands that can gives you major benefits of transcription company, you are at the right place.
Higher Quality & Accuracy Level
We are ace at doing different forms of language transcription while keeping the quality and accuracy at a high level.
Comprehensive Language Solutions
Language transcription means creating a transcript in the language of your choice. At Tridindia, we are best at offering comprehensive language solutions.
Certified
Transcription
Tridindia is well-known for providing reliable and trusted certified transcription services. Our main motto is to deliver error-free transcripts.
Native Expert
Transcribers
We have a pool of native expert transcribers who are well-versed in different languages and highly trained to dissect various accents, voices and dialects.
Easy Project
Consultation
For us, it is important to know your requirements so that you get the desired results. This is why we conduct a meeting and talk one-to-one with our clients.
Fastest Turnaround
Time
With our ability to follow a streamlined process, we make sure that the work gets completed at the fastest turnaround time.
Realfact
The Unbeatable Language Transcription Master Since 2002
Our language transcription company helps improve the success graph of your business by taking up our cost-effective transcription services. We ensure that your business communication does not get into any legal disputes.
Steps
Take some easy steps for Language Transcription Order
Language transcription is highly preferred by leading corporations as well as banks nationwide. Our transcribers are well-versed in business terminologies. Here are some of the steps that you need to follow to avail of our services.
Contact us first
To explore more about us, call or send us your project requirement to us.
Consult with Project Manager
If you want to have a face-to-face with the project manager for consultation, then simply book your appointment.
Place Your Order
If you agree with our terms and conditions, allow us to work on your project by booking our service.
Get Delivery On Time
Once our transcription process gets completed, we will deliver the transcript to you on time.
FAQ
Frequently Asked Questions on Language Transcription
TridIndia Providing Certified Language Transcription Services in:
Ahmedabad NCR Bangalore Chandigarh Chennai Delhi Gurgaon Hyderabad Kolkata Lucknow Mumbai Noida Pune Ghaziabad Gurugram Surat Visakhapatnam Dubai Abu Dhabi Ajman Oman Uttar Pradesh Maharashtra Karnataka Tamil Nadu Telangana West Bengal Gujarat Madhya Pradesh Haryana Kerala Bihar Rajasthan Assam Odisha Punjab Andhra Pradesh Jammu and Kashmir Uttara khand Himachal Pradesh Jharkhand Goa Puducherry Manipur Chhattisgarh Meghalaya Andaman and Nicobar Islands United States Philippines United Kingdom Germany Canada China Australia Ukraine Nigeria Malaysia France Bangladesh United Arab Emirates Turkey Pakistan Indonesia Saudi Arabia Kenya Egypt Taiwan Russia Singapore Peru Italy Netherlands Spain Thailand South Africa Palestine Ireland Japan Vietnam Mexico Hong Kong Sri Lanka Nepal Finland Maldives Brazil Czech ia Iran Poland Switzerland South Korea Belgium Myanmar (Burma) Lebanon Uzbekistan Greece Kuwait Ghana Morocco Qatar Sweden Armenia Ethiopia Israel Kazakhstan Romania Tanzania Latvia Denmark Argentina Oman Venezuela Bulgaria Belarus Algeria Moldova Portugal El Salvador Jordan New Zealand Afghanistan Austria Bahrain Costa Rica Hungary Albania Azerbaijan Iraq Slovenia Somalia Tunisia Yemen Colombia Estonia Georgia Norway Serbia Brunei Chile Cameroon Honduras Croatia Jamaica Lithuania Mauritius Sudan Kosovo Bolivia Slovakia Senegal Uganda Bahamas Congo – Kinshasa Côte d'Ivoire Cape Verde Curaçao Ecuador Iceland Luxembourg Montenegro Macedonia (FYROM) Mongolia Malawi Panama Rwanda Syria Turkmenistan Zambia Angola Bosnia & Herzegovina Barbados Burkina Faso Bermuda Bhutan Central African Republic Congo – Brazzaville Cyprus Gabon Guernsey Gambia Guatemala Guam Haiti North Korea Liberia Lesotho Libya Malta Mozambique Sierra Leone Tajikistan Trinidad & Tobago Uruguay Samoa Zimbabwe UAE
Testimonial
With years of experience, we know what your industry needs for growth.
Through our industry knowledge and experience, we execute translation that will definitely profit your business.
"The best thing that I liked about TridIndia is their professionalism & promptness in delivering bulk projects within shorter time frame. Kudos to the team..!!"
"The best thing that I liked about TridIndia is their professionalism & promptness in delivering bulk projects within shorter time frame. Kudos to the team..!!"
"When you are in the technical industry, you know how difficult it is to communicate with your multilingual customers. But, TridIndia made this simple for us."