Podcast Transcription Services
Want your podcast to be searched and understood? If yes, then Podcast transcription services are something you need to invest in for more and more engagement.
Why You Should Invest in Podcast Transcription Today?
Today, there are more than 2 million podcasts and over 48 million podcast episodes. This is pretty amazing growth; given there were more than 500,000 active podcasts from the past years. There is a large population across the world which is now spending their time listening to informative podcasts. To conclude, a podcast is a type of online audio broadcast. People might hear to a podcast once-off while relaxing at home after a busy day. Or, as the above podcast statistics will demonstrate, it is likewise popularly consumed while performing different tasks like commuting to or from work, working out, doing chores, and so on.
Unlike a blog post or a video, a podcast does not have a visual element. In that way, it becomes simple to consume. Most businesses are adopting this technique to tell their audiences about their services such as how beneficial they are for them. Sometimes, even the quite expertly made podcast won't live up to its true potential and the reason behind this is the no proper understanding of the speech. This is where quality transcription come to the rescue. One can save the transcripts of the particular podcast and share them with others. Tridindia is here to create perfect podcast transcriptions easily and completely secure!
Affordable Podcast Transcription Services for Your Business
The podcasting medium has grown in a couple of years, with millions of individuals listening to varieties of podcasts daily. Most of those listeners listen to podcasts keenly, whether they are doing chores in the house or exercising at the gym. But one more way of listening to and understanding podcasts, one that permits podcasters to reach a wider audience, is podcast or comprehensive voice to text transcription. At Tridindia, we can provide you with reliable and trusted podcast transcriptions that will make your podcast reach your target audiences, boost search engine rankings, and chiefly save you money and time.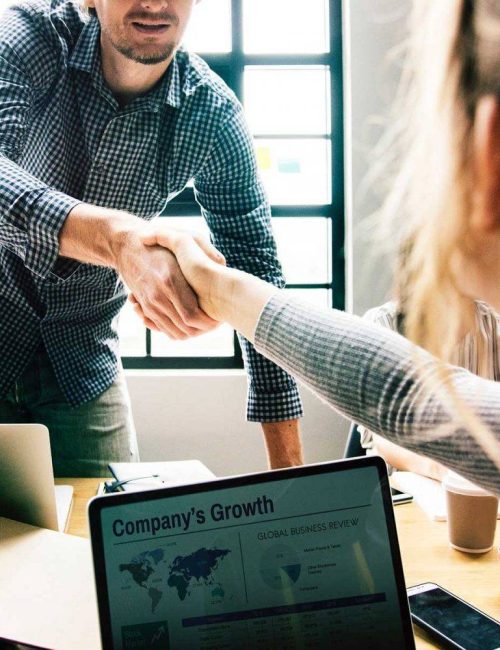 Need of Podcast Transcription Services for Your Business Today
If you make a podcast, you want powerful transcription strategies. A podcast transcript's function, as well as purpose, goes far in assisting your daily listeners to have a well-written guide to an important episode's content. A few benefits like helping manage show notes or being capable of reviewing the content of an episode faster are apparent.
Boost ROI
When the podcast is found in written form with the help of Podcast transcription, it becomes easier for the audience to understand your message and engage with your brand which ultimately increase your return on investment.
Access to Global Market
Podcast transcriptions increase the possibility of accessing the global market. It gives you excessive content to utilize as marketing materials. A podcast is only one part of a complete marketing strategy that maximize audiences.
Boost Sales
Podcast Transcripts boost your discoverability by mainly focusing on the suitable keywords, content structure, as well as topics. With the podcast medium growing and turning highly competitive by the day, each advantage you can see counts.
A Global Hit
A podcast transcription enables you to get to new audiences. One important audience is those who are hearing impaired. A transcription enables these individuals to engage with your content in a suitable format they are familiar with.
Tridindia's podcast transcribing saves you a lot of resources. Our team's combined accuracy and speed make sure that your business saves resources and time making transcripts and get every type of human business transcription.
We at Tridindia
Professional Podcast Transcription to Boost Understanding
Tridindia promises assured accuracy as well as a commitment to excellence while transcribing your podcast. Our pool of skilled transcription experts has specializations in a wide range of various fields and industries. We connect you with the ideal transcriptionist who can even provide you correct legal transcription. We take some time to wisely evaluate your requirements, business, and preferences prior to we deliver the end result. Our smooth process ensures that you get an exceptional customer experience that fulfills the special needs of your project.
Types of Podcast Transcription We Offer
Podcast transcription solutions will help widen your audience as well as reach individuals who might be deaf or even people who might not know your accent or language. By offering professionals popular types of transcription for podcast, we cater to our client's goals in local, national as well as international markets.
Punjabi Podcast Transcription
Hindi Podcast Transcription
Urdu Podcast Transcription
Bengali Podcast Transcription
Tamil Podcast Transcription
Telugu Podcast Transcription
Malayalam Podcast Transcription
Gujarati Podcast Transcription
Russian Podcast Transcription
Spanish Podcast Transcription
French Podcast Transcription
German Podcast Transcription
Japanese Podcast Transcription
Arabic Podcast Transcription
Chinese Podcast Transcription
Dutch Podcast Transcription
And many more..
This team will manage your every podcast transcription project, ensuring that every team member starts work with good know-how of your industry-specific needs, vocal habits, voice and preferences. Also, whenever you want to reach out to us, you will always be connected to a helpful member of our team who can help you transcribe interview audio to text for growth.
Benefits of Outsourcing Podcast Transcription Services to Us
By providing podcast transcripts, bloggers cater to the requirements of people with hard of hearing or those who just prefer reading. If you are a podcaster, you can outsource podcast transcription solutions to Tridindia and get top notch audio transcription from the experts.
Faster TAT
Our transcribers follow the quick process to create accurate transcripts and complete the project work with faster TAT.
Native Transcribers
When you will outsource to us, you will be paired with a proficient native transcriber who has good experience in transcribing podcasts.
Quality Control Systems
When it comes to quality, we never take a chance. Our quality control team will make sure your transcripts are error-free.
Data Privacy
Data privacy is very important to save files. We ensure you that your files will be completely secure with us.
Years Of Experience
Tridindia is specialized in providing outstanding podcast transcripts with the best of their skills and expertise that will be valuable.
Culturally Relevant
If you are targeting people of different cultures, we will transcribe your podcast in a language you want that will sound culturally relevant.
Outsourcing Podcast transcription service to us helps you to draw more audience and connect with more people like those who are hearing impaired. Every type of business will benefit from this type of high-quality transcription services.
Get in touch
Don't hesitate to contact us for inquiries!
By providing a cost-effective Podcast Transcription solution, we meet our client's objectives. Tridindia assures a professional and precise podcast transcription that surpasses your exacting standards. If you have some queries or want to discuss your project, connect with us NOW!
Easy Project Consultation
Your Trusted
Podcast
Transcription
Agency Online
The Podcast transcription solutions provided by Tridindia are really quick, available and confidential at very affordable rates. Even our delivery services are both secure and high quality, which makes it feasible for our consumers to trust us with any type of confidential as well as important data. Also, we provide NDA agreements based on the client's needs.
The transcript of your podcast offers more to your audiences, but how?
They can return to the significant aspects and points you covered during your podcast session by rapidly checking the transcript text. If not, your listeners would need to re-listen your podcast various times to clear their doubts, and this is disappointing. Besides, they can share the transcript of your podcast to further develop engagements and elevate the popularity of your podcast. They know what is audio transcription and thus can provide you actual transcription.
Transcribe podcasts to written text boosts online visibility. Transcribe podcast to text likewise significant to demonstrate your expertise. Owning a text version of your podcast scene noticeably shown on your site permits search engines to crawl the information rapidly. Translating podcasts to text allows you to boost your social media interaction quite more productive. You can keep the abstracts from the podcast and use them as great marketing resources across your email newsletters, social media channels, and blog.
A key benefit of transcribing a podcast is building up thought leadership in your specific area of focus. This show why is transcription important. Listeners understand that they can have the entire script handy about a topic they want and carry highly informed, with a new perspective, and excellent conversation pieces.
Our Experts
Podcast
Transcribers
Potential of Podcast Transcribers
The transcribing process may seem quite simple, but in reality, it isn't the only case. The vast majority of audio recordings are created with the purpose of transcription from podcast to text. Transcribing wants careful listening and compelling typing skill. Transcription from podcast to text can be quite time-consuming, even for expert typists. There are moments you don't get what was spoken the first time. For this situation, the transcriber wants to go back for a few seconds to get it once more. The original evolution of transcription has a brought a lot of benefits to the podcasters.
For this basic reason journalist, business people, research scholar or advocate wants a professional podcast transcriber. At Tridindia, our proficient transcriber saves the time, and money of their clients and provides precise transcripts in a document.
We as an expert podcast transcription company pay attention to your audio recordings with carefully experienced and trained ears. We think of it as an art to transcribe as far as we know it is something other than just typing. We need to make a long-term relationship with every one of our clients by giving exact transcription.
Additional Flexibility
A final and permanent written copy of the podcast offers a vital resource. Written copy enables events, meetings, and interviews to be looked for key terms. Transcripts are needed by numerous experts like specialists, those in the radio programs, legal field, researchers and academicians. Podcasters decide to publish transcripts of the content as the written word can be searched by search engines. There are many crucial roles of transcription. Therefore, it is right to outsource your audio files to a professional podcast transcribing company that will guarantee an accurate transcript.
Case Studies
We are dedicated to
serve you all time
Let your podcast educate and inspire more people by providing well-created
transcripts with it to help people keep the record of the same effectively.
Why Choose Us
Choose Tridindia and Get Trusted Podcast Transcription
Tridindia provides productive benefits of transcription company at affordable rates. A professional team of transcribers with different levels of experience as well as expertise will work with you to comprehend your needs.
Higher Quality & Accuracy Level
We will make sure that you would get top-quote and fully accurate transcripts that would be easy to understand by a wide range of audiences.
Comprehensive Language Solutions
If your target audience is multilingual, we offer quick and reliable language solutions that would help them access transcripts in their native language.
Certified
Transcription
We feel pride that we have an amazing team of certified transcribers who will provide error-free and top-quality transcripts.
Native Expert
Transcribers
With the help of the native expert transcribers, your project will be completed faster and meet the expectations of the clients.
Easy Project
Consultation
If you have any queries regarding the project, we will provide you with the chance to meet our project manager for consultation.
Fastest Turnaround
Time
We will make sure that our transcriber completes the project and produce transcripts with the fastest turnaround time.
Realfact
The Unbeatable Podcast Transcription Master Since 2002
We aim at providing exceptional podcast transcription solutions to boost the discoverability of your informative podcasts with the help of a knowledgeable panel of experts.
Native Expert Transcribers
Steps
Follow Easy Steps to Order Podcast Transcription
Having a podcast transcript opens new doors for listeners' growth as well as the content spreads on different social media platforms. We have a panel of professional transcribers with huge experience and extensive transcription knowledge to deliver impeccable transcription help.
Contact us first
Speak to one of our professionals to tell us your project requirement.
Consult with Project Manager
Bring your queries to the project manager. He will resolve your all doubts.
Place Your Order
Find the right podcast transcription and place your order now.
Get Delivery On Time
We will produce transcripts and deliver them to the client within the given time.
FAQ
Frequently Asked Questions on Podcast Transcription
Podcast Transcription Useful Resources
TridIndia Providing Certified Podcast Transcription Services in:
Ahmedabad NCR Bangalore Chandigarh Chennai Delhi Gurgaon Hyderabad Kolkata Lucknow Mumbai Noida Pune Ghaziabad Gurugram Surat Visakhapatnam Dubai Abu Dhabi Ajman Oman Uttar Pradesh Maharashtra Karnataka Tamil Nadu Telangana West Bengal Gujarat Madhya Pradesh Haryana Kerala Bihar Rajasthan Assam Odisha Punjab Andhra Pradesh Jammu and Kashmir Uttara khand Himachal Pradesh Jharkhand Goa Puducherry Manipur Chhattisgarh Meghalaya Andaman and Nicobar Islands United States Philippines United Kingdom Germany Canada China Australia Ukraine Nigeria Malaysia France Bangladesh United Arab Emirates Turkey Pakistan Indonesia Saudi Arabia Kenya Egypt Taiwan Russia Singapore Peru Italy Netherlands Spain Thailand South Africa Palestine Ireland Japan Vietnam Mexico Hong Kong Sri Lanka Nepal Finland Maldives Brazil Czech ia Iran Poland Switzerland South Korea Belgium Myanmar (Burma) Lebanon Uzbekistan Greece Kuwait Ghana Morocco Qatar Sweden Armenia Ethiopia Israel Kazakhstan Romania Tanzania Latvia Denmark Argentina Oman Venezuela Bulgaria Belarus Algeria Moldova Portugal El Salvador Jordan New Zealand Afghanistan Austria Bahrain Costa Rica Hungary Albania Azerbaijan Iraq Slovenia Somalia Tunisia Yemen Colombia Estonia Georgia Norway Serbia Brunei Chile Cameroon Honduras Croatia Jamaica Lithuania Mauritius Sudan Kosovo Bolivia Slovakia Senegal Uganda Bahamas Congo – Kinshasa Côte d'Ivoire Cape Verde Curaçao Ecuador Iceland Luxembourg Montenegro Macedonia (FYROM) Mongolia Malawi Panama Rwanda Syria Turkmenistan Zambia Angola Bosnia & Herzegovina Barbados Burkina Faso Bermuda Bhutan Central African Republic Congo – Brazzaville Cyprus Gabon Guernsey Gambia Guatemala Guam Haiti North Korea Liberia Lesotho Libya Malta Mozambique Sierra Leone Tajikistan Trinidad & Tobago Uruguay Samoa Zimbabwe UAE
Testimonial
With years of experience, we know what your industry needs for growth.
Through our industry knowledge and experience, we execute translation that will definitely profit your business.
"The best thing that I liked about TridIndia is their professionalism & promptness in delivering bulk projects within shorter time frame. Kudos to the team..!!"
"The best thing that I liked about TridIndia is their professionalism & promptness in delivering bulk projects within shorter time frame. Kudos to the team..!!"
"When you are in the technical industry, you know how difficult it is to communicate with your multilingual customers. But, TridIndia made this simple for us."