Voice To Text Transcription Services
Help your listeners save the detailed information spoken in the recording in the form of transcripts. Investing in Voice To Text Transcription can lead to ease of communication, less paperwork, time-saving and more efficiency at the workplace.
Why You Should Invest in Voice To Text Transcription Today?
Have you ever faced the problem of staying unfocused for a couple of minutes the time of a long presentation with a huge amount of information? We know the answer will be yes because we all face this situation during meetings or workshops. This happens mostly while jotting done the points on a piece of paper so that you can go through the given presentation later. Everyone is unique and have their own ability to absorb new information in their unique way. When it comes to the hard of hearing and deaf populations, they find it difficult to consume voice content in the same way you hearing team members can. In that case, voice to text transcription would be the ultimate solution.
Voice to Text transcription has enormous benefits. They make research, record-keeping, and organization quite simpler and more informative. You can save your time from painstakingly transcribing long passages of voice yourself by assigning this job to the professional transcriber who has an eye for detail, an accuracy of 99%, a commitment to meet deadlines and huge experience in any industry terminology. It's more cost-effective to outsource voice to text transcription solutions than to use in-house personnel. Hiring Tridindia's professional transcribers will give you peace of mind to understand your voice recording will be quickly and safely converted into texts free of misspelled words and errors.
Affordable Voice To Text Transcription for Your Business
Creating Voice to text transcripts can be a time-consuming aspect of any professionals' work life. Because of the growing demands of this transcription, voice recordings often come with special challenges, specifically, when recorded at meetings that have more than one speaker. Whether you are a professional in the marketing, insurance, legal, medical, academic or legal, our company can arm you with this type of transcription solution that provides you will sufficient time you require to spend on the most crucial parts of your job.
Have you tried this form of transcription earlier, just to be disappointed by poor work that shows employees had less or no knowledge of crucial specialized vocabulary and terms? We pride ourselves on having a dedicated team of talented transcribers whose know-how and experience increased from transcribing for experts working in several fields – ensures that your voice to text transcription will be accurate as well as industry-aligned Our transcribers, many of whom have been with us for more than a decade, have a good understanding of the varieties of formatting and can easily prepare your voice transcription to meet your exact requirements.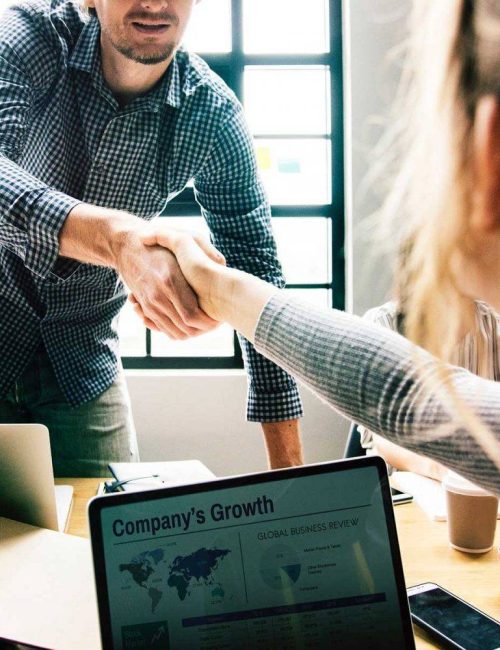 Need of Voice to Text Transcription for your Business Today
The benefit of voice to text transcription is that it gets used so well to diverse industry use cases. They bring out the basic truth. No matter you are a digital marketing company recording clients' views, a doctor recording voice notes of a patient or a police officer recording a statement of the witness, you will definitely require a voice to text transcription to keep the necessary information in a written form secured in your record. Here are a few ways in which a voice to text transcription service will assist your business.
Improve Operational Efficiency
With a professional voice to text transcription, you will get a document of transcripts that is more easily searchable than any voice recordings, making transcription quite efficient. This enables the employee to find the saved information faster and increase operational efficiency without wasting the time.
Enhance Strategic Coherence
Meetings play an important role in which business strategies get discussed. Transcribing the voice of the speaker in the recording of the meeting with the assistance of professional transcribers help to make sure that nothing is lost as well as all relevant information is retained. In the right way.
Reduce Misunderstanding
To avoid the misunderstanding caused by transcribing the voice recording with the help of in-house personnel, professional transcribers can help differ between homophones, understand a regional accent and transcribe intricate language as well as technical jargon without missing a beat.
Good Data Security
Data security is much needed for every business. And when you are outsourcing the voice to text transcription for your voice recording, you do so hoping that your complete data will be secured in the right folder. You can even distribute your information safe with your clients if needed.
Any business becomes stronger with good partners. When you choose us, a trusted voice to text transcription service provider, you can rest assured of the supreme quality at affordable rates. Getting your recordings transcribed into texts will help you keep note of everything and use the information for the benefit of your business whenever required. Just invest in our solutions and save your time.
Types of Languages We Offer for Voice to Text Transcription
When it comes to getting improved business productivity, this type of transcription is much needed. This enables your employees to get their menial jobs done more effectively. Tridindia has a huge network of transcribers who quickly analyse your requirements and get your voice recording transcribed faster. If some of your clients are non-native, you can request for translation of the transcripts in different languages.
Punjabi Voice to Text Transcription
Hindi Voice to Text Transcription
Urdu Voice to Text Transcription
Bengali Voice to Text Transcription
Tamil Voice to Text Transcription
Telugu Voice to Text Transcription
Malayalam Voice to Text Transcription
Gujarati Voice to Text Transcription
Russian Voice to Text Transcription
Spanish Voice to Text Transcription
French Voice to Text Transcription
German Voice to Text Transcription
Japanese Voice to Text Transcription
Arabic Voice to Text Transcription
Chinese Voice to Text Transcription
Dutch Voice to Text Transcription
And many more..
Investing in this form of transcription for the benefit of your organization will not just decrease the time spent by the employees to prepare notes of the conference and document but also enable them to save their time and energy in different tasks as well. Liberated from note-taking, these employees can efficiently take part in other tasks such as brainstorming, discussions, and decision-making.
Why Choose Us
Choosing Tridindia To Impeccably Transcribe Voice to Text
With the knowledge of transcribing voice to text in hand, your business will not just enjoy better efficiencies but will also play a crucial role in ensuring better organizational culture. We are always ready to provide you with quality transcripts of any type of voice recording.
Higher Quality & Accuracy Level
With our transcribers and quality analyst team, we bring you high-quality and 99% accurate transcripts that will meet your needs.
Comprehensive Language Solutions
With our transcribers and quality analyst team, we bring you high-quality and 99% accurate transcripts that will meet your needs.
Certified Transcription

We provide you with certified transcription with the assistance of the certified transcriber who will ensure the transcripts are error-free.
Native Expert Transcribes
We are working with a team of native transcribers who hold extensive experience and have the know-how of diverse industries.
Easy Project Consultation
We conduct easy project consultation to help our clients understand how we can help them and strive to meet their requirements.
Fastest Turnaround Time
Regardless of the complexities involved in understanding the voice of the speaker, our transcriber will complete the task with the fastest TAT.
Get in touch
Don't hesitate to contact us for inquiries!
Save your time and improve work efficiency by getting your essential voice recordings transcribed professionally with the help of our expert transcribers who understand your accent and industry.
Easy Project Consultation
Steps
Take some easy steps for Voice to Text Transcription
To get your incomprehensible voice heard and transcribed into texts without any mistake or error, avail our solutions at the best affordable rates. Just follow the below-given steps to get our service.
Contact us first
If you have some recordings for transcription and want to know about our services, call us now.
Consult with Project Manager
Upon request, you can talk to our project manager to gain more insight into our solutions.
Place Your Order
Share the files, choose the language and place the order for transcription.
Get Delivery On Time
We will ensure timely delivery of your transcripts in the selected language.
Case Studies
We are dedicated to
serve you all time
Our voice to text transcription solutions helps hearing and non-hearing people to access error-free and readable transcripts from professionals.
Testimonial
With years of experience, we know what your industry needs for growth.
We guarantee the most effective services and correct solutions to your each and every query. Since 2002, we have been serving clients to translate their Ecommerce material in different languages.
"The best thing that I liked about TridIndia is their professionalism & promptness in delivering bulk projects within shorter time frame. Kudos to the team..!!"
"The best thing that I liked about TridIndia is their professionalism & promptness in delivering bulk projects within shorter time frame. Kudos to the team..!!"
"When you are in the technical industry, you know how difficult it is to communicate with your multilingual customers. But, TridIndia made this simple for us."
Funfact
The Unbeatable Voice to Text Transcription Master Since 2002
Voice content has its own significance, but it comes with limits. To help your clients fully understand the details in voice recording, our transcription solutions are there to get to the point. This can help you communicate your points with more clarity in the form of transcripts.
TridIndia Providing Certified Voice to Text Transcription Services in:
Ahmedabad NCR Bangalore Chandigarh Chennai Delhi Gurgaon Hyderabad Kolkata Lucknow Mumbai Noida Pune Ghaziabad Gurugram Surat Visakhapatnam Dubai Abu Dhabi Ajman Oman Uttar Pradesh Maharashtra Karnataka Tamil Nadu Telangana West Bengal Gujarat Madhya Pradesh Haryana Kerala Bihar Rajasthan Assam Odisha Punjab Andhra Pradesh Jammu and Kashmir Uttara khand Himachal Pradesh Jharkhand Goa Puducherry Manipur Chhattisgarh Meghalaya Andaman and Nicobar Islands United States Philippines United Kingdom Germany Canada China Australia Ukraine Nigeria Malaysia France Bangladesh United Arab Emirates Turkey Pakistan Indonesia Saudi Arabia Kenya Egypt Taiwan Russia Singapore Peru Italy Netherlands Spain Thailand South Africa Palestine Ireland Japan Vietnam Mexico Hong Kong Sri Lanka Nepal Finland Maldives Brazil Czech ia Iran Poland Switzerland South Korea Belgium Myanmar (Burma) Lebanon Uzbekistan Greece Kuwait Ghana Morocco Qatar Sweden Armenia Ethiopia Israel Kazakhstan Romania Tanzania Latvia Denmark Argentina Oman Venezuela Bulgaria Belarus Algeria Moldova Portugal El Salvador Jordan New Zealand Afghanistan Austria Bahrain Costa Rica Hungary Albania Azerbaijan Iraq Slovenia Somalia Tunisia Yemen Colombia Estonia Georgia Norway Serbia Brunei Chile Cameroon Honduras Croatia Jamaica Lithuania Mauritius Sudan Kosovo Bolivia Slovakia Senegal Uganda Bahamas Congo – Kinshasa Côte d'Ivoire Cape Verde Curaçao Ecuador Iceland Luxembourg Montenegro Macedonia (FYROM) Mongolia Malawi Panama Rwanda Syria Turkmenistan Zambia Angola Bosnia & Herzegovina Barbados Burkina Faso Bermuda Bhutan Central African Republic Congo – Brazzaville Cyprus Gabon Guernsey Gambia Guatemala Guam Haiti North Korea Liberia Lesotho Libya Malta Mozambique Sierra Leone Tajikistan Trinidad & Tobago Uruguay Samoa Zimbabwe UAE