YouTube Transcription Services
Do you want to help your viewers digest your video content on YouTube easily? If yes, then use YouTube transcription services to engage viewers and drive more traffic to your website.
Why You Should Invest in YouTube Transcription Today?
As per the existing YouTube statistics, the video-sharing platform has around 2.3 billion users globally as of Statista, 2021. It's the second-most famous social network and the platform that comprises excessive active users. These 2.3 billion users are considered viewers who use the website at least once per month. This YouTube user statistic can be of great value to marketers in 2021. One of the key reasons YouTube manages to stay at the top place in the industry is how accessible it is. YouTube makes it so simple to get started and resonate your content with a wider audience.
A lot of videos are published on YouTube every second. It is important to ensure your stay at the top of the heap with YouTube Transcription Services. Several individuals can benefit from transcribing YouTube content. Each YouTuber who's put resources in a YouTube video transcript agrees that including such content boosts video popularity. That's because Google identifies the text content, not images. When you do a prominent transcription of a YouTube video, you make it simple to get your content indexed. And you know that the higher the views the better the Google! Video content is famous nowadays, and if your company is not already sharing branded videos online, you should start today. Using effective YouTube transcription to get affordable and quick video transcripts, you will be able to leave a powerful impact on your SEO efforts, increase accessibility and get more website traffic.
AffordableYouTube Transcription Services for Your Business
Nearly 4X as many individuals prefer watching videos on YouTube or on social platforms. The best two reasons viewers watch YouTube are "to feel entertained" and " to relax." Whether they need to laugh, learn, jam out to their most loved music, or watch their favorite show, people can search for whatever they want to view on YouTube. So, it would be a great opportunity for you to display your video content on the same platform and use it for your business benefit through affordable YouTube or effective language Transcription services.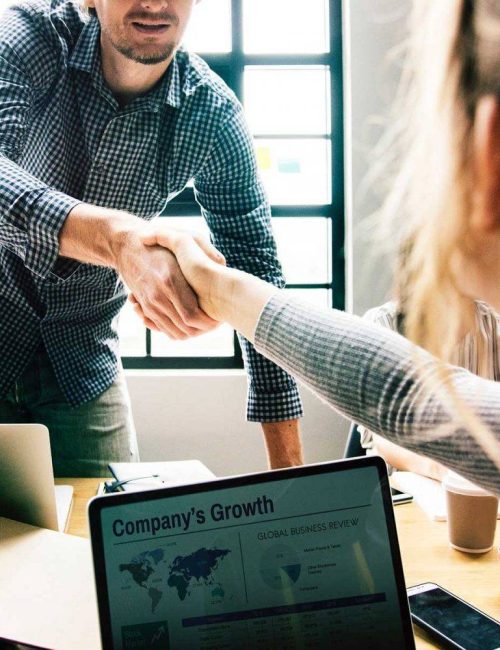 Need of YouTube Transcription Services for Your Business Today
Do you want your video content to become successful on YouTube? If yes, then don't just upload videos as much in bulk and hope for better results, you may also have to consider elite video transcription, which will make your content much more accessible for all the viewers and bring enormous benefits to your business.
Boost ROI
When more and more viewers view your videos and save the transcripts with them, there are higher chances that they will share them with their people. If they will find your content effective over others, then it will definitely ROI.
Access to Global Market
YouTube gives ample choices to fruitful businesses who want to access global marketing. Thus, when a particular search in terms is used on YouTube, this will make their quality content seem like one selection for users.
Boost Sales
YouTube videos are highly admired and required across the world. Even, people utilize it as a learning platform as well as gain knowledge from the provided tutorials. Businesses can use YouTube transcription to provide video content in text.
A Global Hit
One reason why YouTube transcription is quite important for most specifically for small businesses is that a lot of videos may become viral as well as receive views from a large number of possible clients.
Today, everyone is viewing YouTube! It implies, that businesses can't afford to avoid YouTube transcription from expert language service providers that will hugely benefit your brand. Whenever someone accesses your YouTube channel and views your videos, they will find the video content in the form of transcripts that will them understand each and every word spoken in the video.
We at Tridindia
Professional YouTube Transcription to Gain More Views on Video
Today, the wise marketer has understood that the most ideal way to draw viewers in is by creating helpful content that guides them easily through the different stages of the sales funnel. Video content is ending up most appropriate to expedite this sales cycle due to its booming usage. Almost 95% of marketers plan to improve their video budget. The average Internet user right now spends about 15 hours consistently watching videos. By customizing your videos to meet consumer expectations along with implementing YouTube or premium voice to text transcription solutions, you can bring more outsized sales for your company as well as simultaneously boost brand recall.
Type of Languages We Offer for YouTube Transcription
Youtube video transcription is an undiscovered opportunity that most marketers, content writers, and business owners are not aware of. At Tridindia, we offer a plethora of
worthwhile YouTube video transcription
at the best price. Make sure you find the ideal service that would surely meet your expectations.
Punjabi YouTube Transcription
Hindi YouTube Transcription
Urdu YouTube Transcription
Bengali YouTube Transcription
Tamil YouTube Transcription
Telugu YouTube Transcription
Malayalam YouTube Transcription
Gujarati YouTube Transcription
Russian YouTube Transcription
Spanish YouTube Transcription
French YouTube Transcription
German YouTube Transcription
Japanese YouTube Transcription
Arabic YouTube Transcription
Chinese YouTube Transcription
Dutch YouTube Transcription
And many more..
You don't need to listen to a YouTube video as well as write down every word. This is completely time-consuming. If you own an online business, you can save a huge amount of time by just utilizing a couple of transcribed videos and publishing them on your blog.
Benefits of Outsourcing YouTube Transcription Services to Us
YouTube is a hub of all kinds of videos. At Tridindia, we offer the opportunity to the business to outsource YouTube transcription services and attain major benefits of transcription company. You can rest assured because the entire process will be conducted by the individual.
Faster TAT
Understanding the value of time, we assure you that the transcript of the YouTube video will be completed with faster TAT without compromising the quality.
Native Transcribers
When you will choose Tridindia over others, your project will get the support of professional transcribing where they will provide you with an accurate transcript.
Quality Control Systems
The transcripts created will be checked by the team of quality analysts to avoid any mistakes and help you publish error-free transcripts for your audience.
Data Privacy
Confidentiality is far more important for every type of business. So, when you will share your information or video with us, we will keep them safe in one place.
Years of Experience
Tridindia is specialized in offering exceptional YouTube transcription. Our motto is to deliver excellence to you in the form of our work with utmost precision.
Culturally Relevant
If you are targeting audiences that speak a different language, we will make sure that the translated transcript should sound culturally relevant to the viewers.
With more than a decade of experience and plenty of satisfied clients, Tridindia provides a team of trained professional human YouTube transcribers who are always prepared to do fruitful audio transcription of your YouTube video.
Get in touch
Don't hesitate to contact us for inquiries!
Looking for a next-level YouTube transcription solution? Ordering transcription services with Tridindia is simple, reasonable, and transparent, with no hidden charges. Contact us today and get high-quality work with the quickest turnaround time.
Easy Project Consultation
Your Trusted
YouTube Transcription
Transcription
Agency Online
YouTube is the world's biggest video-sharing community, where more than 5 billion videos are watched daily. YouTube transcripts are utilized to make captions and have just the text of the audio in the YouTube video.
YouTube transcription from reliable transcription help makes content available for people with restricted or no hearing. People who need to watch YouTube videos in an environment that isn't helpful for audio can easily digest the content utilizing transcripts. YouTube video transcripts developed by our team of professional transcribers additionally assist people who don't have the know-how of the language spoken to know the video better. Finally, transcripts provide spelling references and vocabulary for individuals striving to learn the language spoken in the video.
Video records give significant text that can be positioned and filed. With real top languages for transcription, you can reach customers from any region. Inbound traffic and client commitment altogether increment. YouTube video records give watchers an alternate way of processing data. Watchers can check a video for watchwords in case they are keen on a specific word. The record can be intuitive and feature words as they are verbally expressed progressively. This planned text approach keeps watchers connected as they peruse and hear the substance simultaneously.
Our Experts
Academic
Transcribers
Potential of YouTube Transcribers
YouTube is the largest video-sharing platform in the world. Tridindia's YouTube video transcriber can assist you with reaching a wider and more diverse audience, gaining more views and improving your popularity whether you're a professional content creation team or a solo vlogger.
Utilizing a YouTube video transcriber like Tridindia can be ideal to improve the content's visibility. Search engines such as Google utilize crawler programs to sort and arrange various sorts of content. Transcribing your videos from the best low cost transcription company can enable such programs to index your content, making it quite more visible in search results as well as drawing more viewers.
Transcripts can assist with clarifying tough concepts as well as explaining complex topics. Documentaries, tutorials, lectures, and different YouTube videos can all benefit from more explanation. The right viewers can comprehend your content, the more they'll view and suggest it to others.
Adding transcripts with Tridindia's YouTube video transcriber can help people who are deaf or experiencing hearing disabilities to view as well as understand your videos.
Additional Flexibility
YouTube is an amazing platform that enables speaking to millions of people. This is probably the most ideal way of becoming famous, doing brand promotion and business. Still, individuals from different countries might not know you if you don't communicate in their language. Utilizing YouTube transcription solutions, you get extensive views across the globe and expand your ideas and products worldwide. Use can now make your video content go viral.
Get in touch
We are dedicated to
service you all time
To help your video content go viral, we will ensure correct time synching and boost the
readability of your transcription to engage a huge number of targeted audiences.
Why Choose Us
Choose Tridindia and Get Trusted YouTube Transcription
Tridindia is an experienced, professional, and certified transcription company. Our team comprises the best transcribers, QA specialists, amazing customer support, and outstanding technical support. We aim at offering transcription services with powerful transcription strategies to thrive in different industries as well as spheres of life.
Higher Quality & Accuracy Level
When it comes to quality and accuracy, we never take a chance. We always ensure that our clients would get the exceptional transcript that they will expect.
Comprehensive Language Solutions
If you want multilingual people to watch your video and transcripts, we have comprehensive language solutions for you to make your content accessible for them.
Certified
Transcription
We feel happy that we have certified professionals in our team who have the ability to deliver certified and error-free YouTube transcription.
Native Expert
Transcribers
We have a team of professional native expert transcribers who have a good know-how of the different industries and deliver the best results.
Easy Project
Consultation
To tell about your project and share your requirements with us, you can reach us and consult with our professional project manager.
Fastest Turnaround
Time
Our proficient transcriber will ensure that the transcripts will be createdwith the fastest turnaround time and submitted within the deadline.
Realfact
The Unbeatable YouTube Transcription Master Since 2002
We aim at providing cost-effective YouTube transcription solutions for every business, person, and organization in a wide range of industries and disciplines.
Native Expert Transcribers
Steps
Follow Easy Steps to Order YouTube Transcription
You don't need to spend a fortune to obtain an outstanding YouTube transcription solution. Our reasonable service won't burn a hole in your pocket. Files are accurately transcribed by specialized subject-matter expert transcribers ensuring 99% accuracy.
Contact us First
If you have a project for us, we are here to help you.
Consult with Project Manager
We will allow you to consult with our proficient project manager.
Place Your Order
Choose the right service and place an order.
Get Delivery on Time
We will create transcripts and submit them to the client within the deadline.
FAQ
Frequently Asked Questions on YouTube Transcription
TridIndia Providing Certified YouTube Transcription Services in:
Ahmedabad NCR Bangalore Chandigarh Chennai Delhi Gurgaon Hyderabad Kolkata Lucknow Mumbai Noida Pune Ghaziabad Gurugram Surat Visakhapatnam Dubai Abu Dhabi Ajman Oman Uttar Pradesh Maharashtra Karnataka Tamil Nadu Telangana West Bengal Gujarat Madhya Pradesh Haryana Kerala Bihar Rajasthan Assam Odisha Punjab Andhra Pradesh Jammu and Kashmir Uttara khand Himachal Pradesh Jharkhand Goa Puducherry Manipur Chhattisgarh Meghalaya Andaman and Nicobar Islands United States Philippines United Kingdom Germany Canada China Australia Ukraine Nigeria Malaysia France Bangladesh United Arab Emirates Turkey Pakistan Indonesia Saudi Arabia Kenya Egypt Taiwan Russia Singapore Peru Italy Netherlands Spain Thailand South Africa Palestine Ireland Japan Vietnam Mexico Hong Kong Sri Lanka Nepal Finland Maldives Brazil Czech ia Iran Poland Switzerland South Korea Belgium Myanmar (Burma) Lebanon Uzbekistan Greece Kuwait Ghana Morocco Qatar Sweden Armenia Ethiopia Israel Kazakhstan Romania Tanzania Latvia Denmark Argentina Oman Venezuela Bulgaria Belarus Algeria Moldova Portugal El Salvador Jordan New Zealand Afghanistan Austria Bahrain Costa Rica Hungary Albania Azerbaijan Iraq Slovenia Somalia Tunisia Yemen Colombia Estonia Georgia Norway Serbia Brunei Chile Cameroon Honduras Croatia Jamaica Lithuania Mauritius Sudan Kosovo Bolivia Slovakia Senegal Uganda Bahamas Congo – Kinshasa Côte d'Ivoire Cape Verde Curaçao Ecuador Iceland Luxembourg Montenegro Macedonia (FYROM) Mongolia Malawi Panama Rwanda Syria Turkmenistan Zambia Angola Bosnia & Herzegovina Barbados Burkina Faso Bermuda Bhutan Central African Republic Congo – Brazzaville Cyprus Gabon Guernsey Gambia Guatemala Guam Haiti North Korea Liberia Lesotho Libya Malta Mozambique Sierra Leone Tajikistan Trinidad & Tobago Uruguay Samoa Zimbabwe UAE
Testimonial
With years of experience, we know what your industry needs for growth.
Through our industry knowledge and experience, we execute translation that will definitely profit your business.
"The best thing that I liked about TridIndia is their professionalism & promptness in delivering bulk projects within shorter time frame. Kudos to the team..!!"
"The best thing that I liked about TridIndia is their professionalism & promptness in delivering bulk projects within shorter time frame. Kudos to the team..!!"
"When you are in the technical industry, you know how difficult it is to communicate with your multilingual customers. But, TridIndia made this simple for us."