YouTube Video Transcription Services
Capture all of the spoken parts of a YouTube video into text form through YouTube Video Transcription Services. We can help you save valuable time while making your personal brand better.
Why You Should Invest in YouTube Video Transcription Today?
YouTube ranks #2 as the second largest search engine after Google and even the second most popular social media platform. From listening to music, watching new trailers, attending any online class to checking out new recipes, people are deliberately searching on this platform to find answers to their queries. As per Statista 2022, more than 2.6 billion people globally use YouTube once a month. Even YouTube witnesses approximately 25% of global mobile traffic. With the increasing popularity of YouTube, businesses must think about making their video content easily accessible to people including deaf or hard-of-hearing. This is where YouTube video transcription plays a significant role.
The business world is evolving and so are the customer acquisition strategies. When it comes to the proper video transcription of the YouTube videos, the tactics used by a business owner to persuade customers have completely revolutionized. This is specifically done to cater to the digital age customers, who spend the maximum amount of their time on social media, especially YouTube, browsing videos in different languages. Hence, if you are a business owner, you must also focus on transcribing business videos on YouTube as it will not spread awareness about your brand, but also persuade your customers to buy. When a video is available with an enabled transcript, anyone can read what actually the video is all about withing hearing it.
Affordable YouTube Video Transcription Services for Your Business
As mentioned earlier, YouTube is the world's biggest video-sharing community, where more than 5 billion videos are viewed on daily basis. Thus, getting your YouTube videos transcribed can help make content more accessible for people with limited or no hearing. Online users who want to view YouTube videos in an environment that is not suitable for playing audio can simply consume the content using transcripts. To ensure your transcripts appear quality-rich and accurate, think about partnering with Tridindia who you can trust for your manual transcription needs.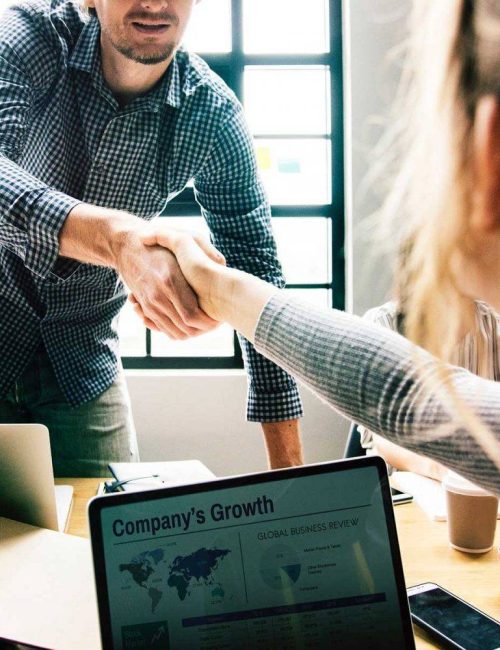 Need of YouTube Video Transcription Services for Your Business Today
Everyone is highly focused on video marketing. When it comes to YouTube videos, you must know that your video will be watched by many people. To make your content easily accessible, there is a huge need of transcription and here are the reasons why.
Boost ROI
Getting your YouTube video transcribed is the first step toward attracting more revenue. Making your transcripts available in different languages, help people know about your brand in their native language and make a purchase. This increases sales and revenue gradually.
Access to Global Market
The need for transcribing YouTube videos is rising because today's brands and even people want to establish themselves in a new market. This helps them connect with more people, inspire them and become their first choice in a short span.
Boost Sales
To ensure more and more people engage with your YouTube videos, get them transcribed so that they understand your intent clearly. When they find your videos in a readable form, they feel more connected and interested in making a purchase.
A Global Hit
Transcription is the finest way to make your YouTube video a global hit. When you include keywords in the transcripts of the video, people can search for them easily and then engage with them. In this way, you can get more viewers, likes and shares.
Thus, the need for satisfactory YouTube transcription is completely unavoidable. Because stats say that YouTube is that one platform where users usually prefer to watch videos. We always suggest our clients make the most of this platform and reach a global audience.
We at Tridindia
Professional YouTube Video Transcription to Appeal to More Viewers
Transcription is paramount for businesses and organizations which are looking to expand their services and want to reach a wider audience. Thus, obtaining quality transcriptions for your YouTube videos must be one of your brand's high priorities. That's why businesses like yours should take immediate transcription help from Tridindia and wait for the exceptional results that may definitely be going to astonish you. The quality transcripts add more value to your videos.
Type of Languages We Offer for YouTube Video Transcription
The importance of transcription is emerging over time among varied industries. Because YouTube videos are helping them gain popularity. We provide
manual language transcription
, which is handled by professional experts for a variety of videos in diverse languages.
Punjabi YouTube Video Transcription
Hindi YouTube Video Transcription
Urdu YouTube Video Transcription
Bengali YouTube Video Transcription
Tamil YouTube Video Transcription
Telugu YouTube Video Transcription
Malayalam YouTube Video Transcription
Gujarati YouTube Video Transcription
Russian YouTube Video Transcription
Spanish YouTube Video Transcription
French YouTube Video Transcription
German YouTube Video Transcription
Japanese YouTube Video Transcription
Arabic YouTube Video Transcription
Chinese YouTube Video Transcription
Dutch YouTube Video Transcription
And many more..
You need to understand the
enhanced significance of transcription service
 and hire a renowned company like us. All the above-mentioned transcriptions are handled by multilingual transcribers manually, who make sure that the transcript added to the video appeals to a global audience.
Benefits of Outsourcing YouTube Video Transcription Services to Us
To increase brand awareness and exposure in search engines, YouTube video transcription works extremely well. And this only happens when you outsource voice to text transcription to an expert like us.
Faster TAT
Our transcriber will listen to your video file and apply the suitable stratey to create high-quality transcripts with faster TAT.
Native Transcribers
Our team of competent native transcribers hole hands-on experience in transcribing videos with a full focus on every detail.
Quality Control Systems
Our team of QA professionals and proofreaders work closely and dedicatedly to deliver top-quality and accurate transcripts to clients.
Data Privacy
The videos your share are kept fully secure. Our transcriber and translator sign an NDA to ensure the privacy of your information.
Years of Experience
Tridindia has over a decade of experience in providing the best transcription solutions that are trusted by our esteemed clients.
Culturally Relevant
While transcribing, we also make sure that the target language and cultural nuances are better understood, so that the final transcript appeals to the target audience.
YouTube Video transcription is the ultimate wait to attract more subscribers. When you provide transcripts with YouTube, you can pretty much assure double the count of reach as well as possible subs.
Get in touch
Don't hesitate to contact us for inquiries!
Make your videos viewable and boost their presence on search engines with effective YouTube transcription solutions. Call us now and share your requirements.
Easy Project Consultation
Get in touch
We are dedicated to
service you all time
With compelling and accurate transcripts, allow viewers to actively participate
in the video's vision without the worry of missing anything.
Why Choose Us
Choose Tridindia and Get Trusted YouTube Video Transcription
At Tridindia, we not just transcribe your YouTube videos, but also make transcripts SEO friendly. We apply proven transcription strategies to boost your business's online presence.
Higher Quality & Accuracy Level
To ensure our client's requirements meet, our QA team thoroughly check the transcripts and makes them accurate and qualitative.
Comprehensive Language Solutions
If you want your transcripts must be available in multiple languages, our comprehensive language solutions are best for you.
Certified
Transcription
If your YouTube video has some legal terminologies used, we offer certified transcription as the most prominent solution.
Native Expert
Transcribers
We have a team of native expert transcribers equipped with the best skills and vast experience to deliver quality.
Easy Project
Consultation
We conduct easy product consultations to know our clients' expectations and provide them with an insight into the solutions.
Fastest Turnaround
Time
Our transcriber works with the fastest TAT and makes sure that the transcripts are highly accurate and meet the clients' expectations.
Realfact
The Unbeatable YouTube Video Transcription Master Since 2002
YouTube video transcript is crucial for understanding video content.  Thus, accurate transcripts allow your users to watch your important video content even when on mute.
Native Expert Transcribers
Steps
Follow Easy Steps to Order YouTube Video Transcription
One of the essential roles of transcription is that you can get your videos in front of highly potential audience members. To get the manual transcripts, follow these steps:
Contact us First
Connect with us for your YouTube video transcription needs
Consult with Project Manager
Consult with our project manager to get an insight into our solutions.
Place Your Order
Send us the video or YouTube link, tell us the language and place the order quickly.
Get Delivery on Time
We'll deliver the transcripts of your provided video within the deadline.
FAQ
Frequently Asked Questions on YouTube Video Transcription
TridIndia Providing Certified YouTube Video Transcription Services in:
Ahmedabad NCR Bangalore Chandigarh Chennai Delhi Gurgaon Hyderabad Kolkata Lucknow Mumbai Noida Pune Ghaziabad Gurugram Surat Visakhapatnam Dubai Abu Dhabi Ajman Oman Uttar Pradesh Maharashtra Karnataka Tamil Nadu Telangana West Bengal Gujarat Madhya Pradesh Haryana Kerala Bihar Rajasthan Assam Odisha Punjab Andhra Pradesh Jammu and Kashmir Uttara khand Himachal Pradesh Jharkhand Goa Puducherry Manipur Chhattisgarh Meghalaya Andaman and Nicobar Islands United States Philippines United Kingdom Germany Canada China Australia Ukraine Nigeria Malaysia France Bangladesh United Arab Emirates Turkey Pakistan Indonesia Saudi Arabia Kenya Egypt Taiwan Russia Singapore Peru Italy Netherlands Spain Thailand South Africa Palestine Ireland Japan Vietnam Mexico Hong Kong Sri Lanka Nepal Finland Maldives Brazil Czech ia Iran Poland Switzerland South Korea Belgium Myanmar (Burma) Lebanon Uzbekistan Greece Kuwait Ghana Morocco Qatar Sweden Armenia Ethiopia Israel Kazakhstan Romania Tanzania Latvia Denmark Argentina Oman Venezuela Bulgaria Belarus Algeria Moldova Portugal El Salvador Jordan New Zealand Afghanistan Austria Bahrain Costa Rica Hungary Albania Azerbaijan Iraq Slovenia Somalia Tunisia Yemen Colombia Estonia Georgia Norway Serbia Brunei Chile Cameroon Honduras Croatia Jamaica Lithuania Mauritius Sudan Kosovo Bolivia Slovakia Senegal Uganda Bahamas Congo – Kinshasa Côte d'Ivoire Cape Verde Curaçao Ecuador Iceland Luxembourg Montenegro Macedonia (FYROM) Mongolia Malawi Panama Rwanda Syria Turkmenistan Zambia Angola Bosnia & Herzegovina Barbados Burkina Faso Bermuda Bhutan Central African Republic Congo – Brazzaville Cyprus Gabon Guernsey Gambia Guatemala Guam Haiti North Korea Liberia Lesotho Libya Malta Mozambique Sierra Leone Tajikistan Trinidad & Tobago Uruguay Samoa Zimbabwe UAE
Testimonial
With years of experience, we know what your industry needs for growth.
Through our industry knowledge and experience, we execute translation that will definitely profit your business.
"The best thing that I liked about TridIndia is their professionalism & promptness in delivering bulk projects within shorter time frame. Kudos to the team..!!"
"The best thing that I liked about TridIndia is their professionalism & promptness in delivering bulk projects within shorter time frame. Kudos to the team..!!"
"When you are in the technical industry, you know how difficult it is to communicate with your multilingual customers. But, TridIndia made this simple for us."