Advertising Materials Translation Services
Add local flavour to your advertising material if you want your overseas customers to purchase from you. Advertising Materials translation enables you to get your message out to your global consumers in their native language.
Why You Should Invest in Advertising Materials Translation Today?
Advertising professionals understand the significance of consistent messaging that is communicated to potential consumers and develops loyalty with existing consumers. You spend time doing marking research, producing messages as well as developing product names, company slogans, visuals and packaging to come across your target consumers. While taking your product to a foreign audience, you need a similar amount of care in messaging as well as branding, so that the new audience accept your goods and services as well as has the exceptional experience and impression.
Fastest professional Advertising Materials Translation Services at TridIndia by 4000+ certified Advertising Materials translators in 250+ languages for all industries, MNCs, small scale businesses, start-ups and varied global organizations. In the globalized world of today, companies are expanding their business beyond the national boundaries. This in turn, makes the marketplace highly competitive. Hence, if you aren't able to initiate a smoother communication with your target customers, you would be kicked out of the race at the entry level. This is the place, where our Advertising Materials translation company comes to your rescue. We offer accurate translation output that will help eliminate any kind of cultural or linguistic barrier.
Affordable Advertising Materials Translation Services for Your Business
Advertising has taken lots of forms over the ages, but possibly it has never been as important as it is now when there are so many same products as well as services vying for the consumer's attention. Furthermore, boosting globalization has enabled businesses to sell their services and products to foreign nations. Therefore, though foreign countries might have potential consumers, it is not essential that these consumers would speak or know the language from where the products/services come from.
The above situation rises a requirement for remarkable advertising translation. Professional translation service providers at Tridindia have been offering adverting translation services for quite a long time now. We are working with a robust team of extremely well-qualified as well as experienced advertising translation professionals who have been translating advertisements for a plethora of companies dealing with ample products and services, and coming from several different languages and countries.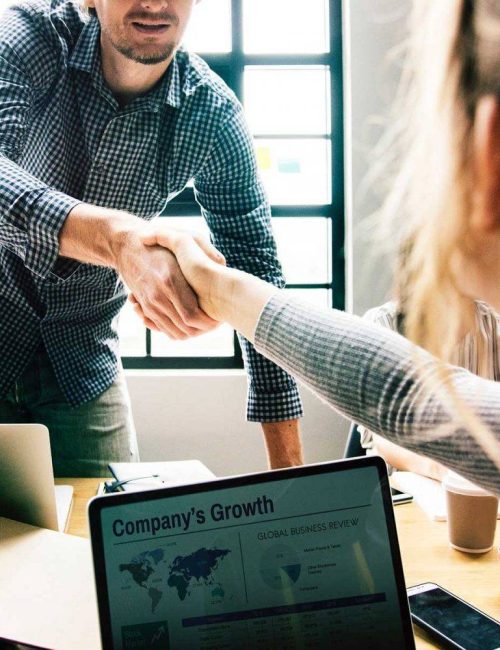 Need of Advertising Materials Translation Services For Your Business Today
Advertising is a quite crucial document that most company publishes. It is a cornerstone of any advanced business utilized by investors, clients, or funding bodies. When it comes to expanding your business on a global scale, the advertising is required to be in the understandable language of the client. Many companies want to present advertising in multiple languages because most of the audiences prefer to read ads in their native language. This is when you accurate translation to make your ads engaging in the customer's native language. Here are the benefits you will get in return.
Penetrate New Market
Presently international business world, where international trade flows keep expanding, organizations are witnessing matchless growth as well as success. To ensure that you better know the target market potential, and your advertising documents, strategies, and advertising material are understood more effectively in different markets, translation is very crucial.
Reach Target Audience:
Several companies keep working on their marketing campaigns because of miscommunication or the wrong use of words. The translation is the key to removing language and communication barriers as well as passing on a marketing message that expresses your emotions. Consumers will most probably interact with you when they find your advertisement engaging.
Create Reputation
Translation can likewise strengthen the brand identity or company recognition on a global level as well as sustain its uniqueness. This is due to marketing material not just supposed to provide a particular message, however, make consumers trust your brand. If you want to avoid communication errors to develop disastrous effects on your company's image, then get translation benefits.
Better ROI
In order to increase your purchasing as well as profitability, you will need to reach the potential buyer of your products, that is where advertisement translation actually helps. Quick reach to the targeted audience assists in saving the cost of extra advertising activities, thereby giving you better ROI.
The advertising is a quite crucial commercial document that explains the operational and financial whereabouts of the company to the shareholders. The effective translation of the advertisement has become a need of the house as several companies have set up their offices globally too. To provide the advertising to the foreign offices, it is ideal to get them translated. It provides a better understanding to the foreign client regarding the company's progress.
Types of Advertising Materials Translation We Offer
A commercial document like advertising develops the official image of your company before the client. When this is shown in the native language of the global clients, it creates confusion for them because they don't know the language of the advertisement. This is why you need to hire a reputed translation company like us that provides you with accurately translated content that easily communicates to international clients. Here are a few of the advertising translations our native translator can perform.
Brochures
Vinyl banner advertisements
Bulk mailing postcards
Magazine and newspaper ads
Point of purchase displays
Rack cards
Signage
Floor vinyl's
Window Clings
Direct Mail
Print Publications
Info graphics
Newsletters
Posters
bulletin boards
email
Video ads
Web pages
And much more
Documents such as ads are basically commercial documents. Such translations require in-depth research to keep up the authenticity of the document. The need for such translation is based on several factors. The key three aspects are the target, text type, and source language, and the translator's knowledge about the company's commercial document. A professional advertising materials translation is achieved with the help of an experienced translator who knows how to translate a commercial document and maintains its original meaning.
Why Choose Us
Choosing Tridindia to Get Impactful Advertising Materials Translation
At Tridindia, we provide accurate translation of all your marketing and promotional materials that gives organization a better brand coverage. Our translation work is of outstanding quality and its widely accepted around the world.
Higher Quality & Accuracy Level
To make the ad seems meaningful, after translation the document undergoes a quality check process to ensure it meets the high level of quality and accuracy.
Comprehensive Language Solutions
To ensure the language of the ad remains engaging in a different language as well, we provide comprehensive language solutions for a good translation.
Certified Translation
Services
We offer certified translation of your commercial document with the aim that the translated advertisement gain huge appreciation from the global client.
Native Expert Translators
We have a team of native expert translators who have extensive knowledge of the advertising industry and they can efficiently translate the ads in the desired language.
Easy Project Consultation
To understand what are your requirements and who are your target audiences, we provide you with easy project consultation at a fast pace.
Fastest Turnaround Time
To complete the advertising translation with the fastest TAT, we will assign your work to one of our talented and skilled translators who will translate accurately.
Consumers get persuaded only when advertisement is placed accurately, conveying the right information, in the eye of the customer. A multinational organization spends huge amount of revenue in their multiple advertisement program using wide array of channels to make sure that people are getting aware about product and service. Every brand has something to convey, it could be slogan, tagline, description, message, etc. Translation becomes important when you have to convey accurately and precisely without affecting the face of organization and brand. In the absence of translation, organization might find difficult time such as:
Benefits of
Advertising Material
Translation
Translation helps in giving the detail introduction of product; making viewer aware of attributes and advantages. Showing Ads in native language helps easily pursuing diverse peoples about product and services. A professional translation ensures the success of organization by providing write message to audiences of different languages. This further enables in:
Before launching product in any organization, advertisement plays a very important role in telling people about your existence and making them aware of your value for money goods and services. For any product in any country, awareness is very important in generating kicking sales and revenues.
Get in touch
Don't hesitate to contact us for inquiries!
We understand that commercial documents are complex and to handle them we have quality translators who have proficiency in translating advertisements with professional care.
Easy Project Consultation
Steps
Take Simple Steps for Advertising Materials Translation Order
Our ISO certification proves that we offer advertising translation that meets high standards. Our translation solutions assure the conversion quality and bring the best version of the facility.
Contact us first
To know more about our advertising translation solutions, call us now.
Consult with Project Manager
To consult with our project manager regarding your project, book an appointment first.
Place Your Order
Quickly place your order for the type of advertising translation you want.
Get Delivery On Time
We assure quality translation of your advertisement document faster.
Case Studies
We are dedicated to
serve you all time
We will undertake the essential research to match the writing style as well as terminology to engage your target audience.
Testimonial
With years of experience, we know what your industry needs for growth.
We guarantee the most effective services and correct solutions to your each and every query. Since 2002, we have been serving clients to translate their Ecommerce material in different languages.
"The best thing that I liked about TridIndia is their professionalism & promptness in delivering bulk projects within shorter time frame. Kudos to the team..!!"
"The best thing that I liked about TridIndia is their professionalism & promptness in delivering bulk projects within shorter time frame. Kudos to the team..!!"
"When you are in the technical industry, you know how difficult it is to communicate with your multilingual customers. But, TridIndia made this simple for us."
Funfact
The Unbeatable Advertising Materials Translation Master Since 2002
We tailor the service we offer to our client's personal needs, based on a creative brief, taking a consultative approach, providing the best suitable service that meets the client needs. Our pool of talented linguistics is highly well-positioned to rise to any advertising marketing challenge.
TridIndia Providing Certified Advertising Materials Translation Services in:
Ahmedabad NCR Bangalore Chandigarh Chennai Delhi Gurgaon Hyderabad Kolkata Lucknow Mumbai Noida Pune Ghaziabad Gurugram Surat Visakhapatnam Dubai Abu Dhabi Ajman Oman Uttar Pradesh Maharashtra Karnataka Tamil Nadu Telangana West Bengal Gujarat Madhya Pradesh Haryana Kerala Bihar Rajasthan Assam Odisha Punjab Andhra Pradesh Jammu and Kashmir Uttara khand Himachal Pradesh Jharkhand Goa Puducherry Manipur Chhattisgarh Meghalaya Andaman and Nicobar Islands United States Philippines United Kingdom Germany Canada China Australia Ukraine Nigeria Malaysia France Bangladesh United Arab Emirates Turkey Pakistan Indonesia Saudi Arabia Kenya Egypt Taiwan Russia Singapore Peru Italy Netherlands Spain Thailand South Africa Palestine Ireland Japan Vietnam Mexico Hong Kong Sri Lanka Nepal Finland Maldives Brazil Czech ia Iran Poland Switzerland South Korea Belgium Myanmar (Burma) Lebanon Uzbekistan Greece Kuwait Ghana Morocco Qatar Sweden Armenia Ethiopia Israel Kazakhstan Romania Tanzania Latvia Denmark Argentina Oman Venezuela Bulgaria Belarus Algeria Moldova Portugal El Salvador Jordan New Zealand Afghanistan Austria Bahrain Costa Rica Hungary Albania Azerbaijan Iraq Slovenia Somalia Tunisia Yemen Colombia Estonia Georgia Norway Serbia Brunei Chile Cameroon Honduras Croatia Jamaica Lithuania Mauritius Sudan Kosovo Bolivia Slovakia Senegal Uganda Bahamas Congo – Kinshasa Côte d'Ivoire Cape Verde Curaçao Ecuador Iceland Luxembourg Montenegro Macedonia (FYROM) Mongolia Malawi Panama Rwanda Syria Turkmenistan Zambia Angola Bosnia & Herzegovina Barbados Burkina Faso Bermuda Bhutan Central African Republic Congo – Brazzaville Cyprus Gabon Guernsey Gambia Guatemala Guam Haiti North Korea Liberia Lesotho Libya Malta Mozambique Sierra Leone Tajikistan Trinidad & Tobago Uruguay Samoa Zimbabwe UAE