eBook Translation Services
Do you want to strengthen your customer base? If yes then, eBook translation solution is very important to consider. It will help you to convey the information of your eBook in a language that your target audience will understand. With translation you can increase your sales and revenues massively.
Why You Should Invest in eBook Translation Today?
Around 85% of companies translate their eBook in order to reach a wider portion of audience.  If your company is translated into the native language of your target audience, the visitors will invest more time and will increase your sales and visibility as well. Hence, translation of eBook is very important as it can assist you to increase your revenues. The need to fill the language gaps is essential if you want to expand your business in a new region. Translation solutions have massively assisted various industries reach out to a new demographic and serve people at a global level.
Fastest professional Ebook Translation Services at TridIndia by 4000+ certified Ebook translators in 250+ languages file formats, for students, professors and varied global industries. We also work for different platforms, like iPad, Android & Windows. With the increasing population of e-readers, publishers feel a great need to offer their e-books in additional languages. Hence, our Ebook translation company aims at providing authentic translation of eBooks in varied language combinations. If you are also looking for the same, you can outsource our services anywhere in the world, like New Delhi India UAE Mumbai Chandigarh Amritsar Chennai Hyderabad Kolkata Bangalore and other worldwide locations. So, get your eBooks ready for translation and witness a huge rise in global sales.
Affordable eBook Translation Services for Your Business
Translation of eBook might look like a big expense and some entrepreneurs may take it as a waste of their precious budget. But conveying the information about your products and services in different languages provides various benefits to businesses. And its also very affordable if hired from a reputed translation company. If information is not available in more than one language, it will give inconvenience to the customers who are non speakers of your language to understand your eBook. Through translations, you can attract customers and convince them to prefer your brand over others.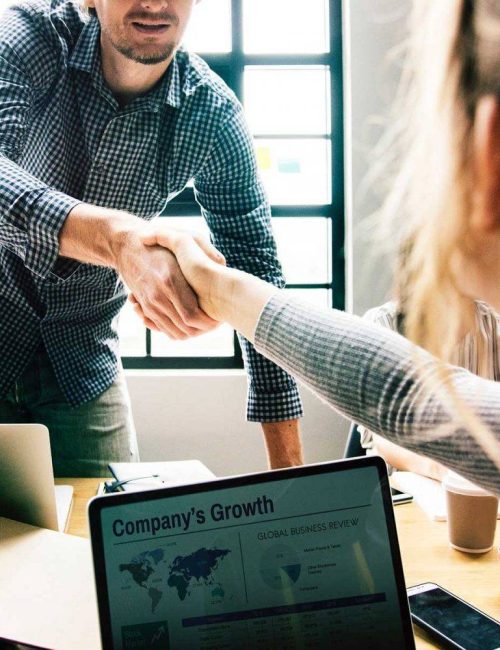 Need of eBook Translation Services For Your Business Today
Any miscommunication between company and consumers can be nullified by utilizing translation solutions for eBook. With proper translations, you can make sure that the message you want to convey is not sidelined due to mistranslated sentences. To grow in a new region, your company needs to interact with customers in their native language with full fluency. With translation you can make your eBook accessible for wider spectrum of an audience.
Reach Target Audience
When want to efficiently reach target audience, translation solutions becomes very important. With translation you will be able to communicate with your consumers in their native language will will decrease your language barrier. And it will also ensure that trust is build by customers.
Better ROI
Translation can help you boost your sales graph which will automatically improve the ROI. It assists you to enter a new market and remove the linguistic barrier. Ensure that you have the professionals backing up your company for translation to increase your ROI.
Boost Sales
As your customer base gets strengthen, the sales graph increases simultaneously. Hence, top notch translation of eBook is very important for you, as it will support in growing your business. It will assist you attract a good portion of audience and convince them to purchase from you.
Identify Market Potential
To identify market potential, you need to understand the culture and the language of the target market. And to understand these things, you will have to take support of a professional translation company who can provide you qualified translators that can translate everything easily.
Communication in this industry is a basic term regarding all channels of communication conducted and received by company. When a company communicates in its potential client's native language, it focuses on conveying message with authority and coherency. If a memo can be translated, it will lead to a lot of confusion between company and consumers.
We at Tridindia
Professional eBook Translation For Documents
The major role of eBook translation is to communicate with target audience or business partners by converting both official and informal content generated by a company. The most important content that needs effective translation is mostly brand awareness and marketing, but eBook translation has a way wider scope. If you translate your eBook, you can reach to a wider audience without any hurdle or language barrier. To portray the significance of professional eBook translation from a reputed company, here are some benefits that you should consider.
Types Of eBook Translation We Offer
Before reaching to a large audience, its important that you understand the cultural differences of your targeted market or region. Just by effectively translating your content does not mean the message will be the same for various cultures. A renowned translation company can provide you different types of translation solutions with their immense knowledge and capability.
eBook Website Translation
eBook Content Translation
eBook Document Translation
eBook Certificate Translation
eBook Website Localization
eBook Content Localization
eBook Content Writing
eBook Audio Translation
eBook Video Translation
eBook Contract Translation
eBook Technical Translation
eBook Legal Translation
eBook Literary Translation
eBook Book Translation
eBook Manual Translation
eBook Patent Translation
eBook Paper Translation
And Many More…
With translation, you do not have to restrict yourself to a specific portion of audience. Fill the language gaps and increase your reach across your local borders by translating your marketing content effectively. eBook translation assists your business step into a new market that otherwise would have been unreachable. If you start to communicate with people speaking different languages, your business will prove to be professional and vast with great credibility that people can rely on.
Benefits of Outsourcing eBook Translation Services to Us
Preparing your business for entering a global scale is way more than just translating your content into another language. A renowned translation company can offer you translation that also modify your design and content as per the target customers. Graphics, banners- everything is culturally adapted to your target audience to make the content culturally as well as regionally appropriate. Here are some benefits of outsourcing eBook translation solutions to us:
Data Privacy
To ensure the data privacy we follow certain data privacy guidelines that will guarantee you that no sensitive information about your company is disclosed to any third party.
Culturally Relevant
Translations provided by us are culturally relevant that ensures no cultural sentiment gets hurt while translating any document which will ultimately assure proper message is conveyed to the audience.
Quality Control Systems
Expert translators do manual checking of the translated document for ensuring high-quality in translation. Our quality control systems will assure you of accuracy in translation.
Faster TAT
We deliver translations within a quick turnaround time. When it comes to urgent translation requirement, we can deliver the complete work within 24 to 48 hours.
Years Of Experience
We are providing translation solutions from 18+ years and hence has proper skills to provide you translation accurately as well as professionally without any error.
Native Translator
All our team members are native translators and have a specialization in various industries. They can translate any type of document while keeping the cultural nuances and tone in mind.
With an accurate and effective translation of eBook you can uncover the untapped market. After removing the linguistic barriers, grasping the attention of global customers becomes very convenient. Working with a reputed translation company will assist you expand business.
Get in touch
Don't hesitate to contact us for inquiries!
With our translator's specialized knowledge and expertise, we can provide you top-notch eBook translation solutions at a very cost-effective price.
Easy Project Consultation
Your Trusted
eBook
Translation
Agency Online
Want to spread a word about your eBook among readers all around the world? Want to write an eBook that will be heard around the globe? Language is very essential aspect in our everyday life. Conveying the information about your business is very essential to create change and express emotions. It builds powerful connection, establishing strong relationships. Translation of eBook is very essential to form this connection strong between individuals and making sure that there are no linguistic barriers.
By hiring professional translation company, you can be confident that through translation solutions, you will have skilled translators capable of translating whether it is orally or via a documents. Listed below are some benefits of hiring trusted translation company.
Translation in more than 250 languages.
Handle multiple format and heavy work orders
Accurate and efficient translation.
Fast turnaround time
Encrypted and Secured file sharing panel.
Experienced Translators; well versed with grammar and sentence formation.
At Tridindia, we provide accurate translation of all your ebooks that help students/ publishers to easily sell their books at diverse location. Our translation work is of esteem quality and it's widely accepted across entire academic domain.
As every company is planning to go global, eBook translation solution becomes very important for any company focusing to enhance your operations all across the world. Form aiding communication to increasing sales incredibly, translation solution assists companies run efficiently across the international borders. Hence, companies across the world utilize translation solutions as a major aspect of their per day operations.
eBook gives a medium to authors to self-publish their work and spread their work among readers all around the world in an efficient manner. Today's generation tends to invest more time on the internet and consider e-books in comparison to hard copy publications. If you decide to publish an e-book in a different language or to translate an existing e-book, you should ensure that you have the support of an experienced ebook translator. The charges of eBook translations at our place rely on the length of the document, chosen language pair, and the deadline.
You may think to translate your eBook in-house for saving your time and money. There are many companies who think of using their present employees who have a deep understanding of another language thinking that the outcome will be as per their expectations. While that would be very convenient for you, it's risky. Trying to translate an eBook when you have no specific knowledge of industry, tone or terminology will lead to a huge problem or loss.
Our Experts
eBook
Translators
Number of eBook Language Speakers
We are living in a digital era where everything is getting online and users prefer reading books on the go in their smart devices. We have created new ways of doing the thing, most of them at fingertips and eBook is one of them. It's a new, popular and revolutionizes way of reading your favorite books. Unfortunately even though the internet has paved the way to numerous people to grab recommended book at highly affordable price, the language problem still persists. This is where translation becomes necessary when you have to:
• Reach wider audiences: Readers prefer info their inborn language and English is spoken by only one third of world population. Without translation, your eBook won't be able to reach multiple geographical areas of world. You don't want to limit yourself to one language do you?
• Convey accurate information: Your eBook might be a story or valuable information that has to be delivered accurately and precisely. Without translation, you can't be so sure that message has been delivered accurately and precisely.
• Generate revenues: To generate revenue you need to expand and expansion is only possible when you'll be able to speak in multiple languages. Without translation, you won't be able to target wider geographical areas, restricting you to one language and making you to earn fewer revenues.
Types Of Ebook formats
Translation is recommended by many publishers if you want to sell eBooks out of your lingual boundaries, making you diversify and acceptable by many audiences. Writers and books agency around the world consider translation as a helping tool in order to sell books at multiple markets.
At Tridindia, we provide accurate translation of your eBooks that help organizations in multiple cases such as:
• Bridging Communication Gap: With translation, your eBooks will get closer to diverse audiences. Your work will be appreciated by multiple readers; making you famous and generating author goodwill and reputation.
• Clarifying facts and figures: Translation becomes necessary investment when you've to clarify all the facts and figures correctly and precisely. It helps in avoiding any room of chaos or confusion in the mind of readers
• Enhancing user experience: Everybody loves reading eBooks in their native language only. It helps them in grasping all information easily and makes them understandable. By translating your eBook you're actually helping you customers, making their reading work effortless without dictionary.
Ebook is a new way of reaching out customers over internet. But you need to prepare first before you publish; by availing the translation services you can easily engage your readers in their native language and can easily sell at diverse location.
Case Studies
We are dedicated to
serve you all time
Reach to wider masses by removing linguistic barrier through eBook translations
that will help to attract more readers to increase your readership.
Why Choose Us
Choosing Tridindia for eBook language solutions can be the best decision.
eBooks are a very interesting way to attract audience, regardless of your industry. If you want to be a part of more 250 million dollar business, you will have to think more than just releasing the eBook in your native language. Choosing a renowned translation company can assist you spread the word about your eBook among potential readers. Here are some benefits that you get while choosing Tridindia for eBook language solutions.
Higher Quality & Accuracy Level
Experts of our company proofread every document before giving final report to you to ensure high quality and accuracy level is maintained throughout the translated context.
Comprehensive Language Solutions
Hiring us will assure you of comprehensive language solutions that will give you perks to target any market and grow your business in any industry you want.
Certified Translation
Services
Our company can also provide you certified translations that will help you in legal and medical matters where translating all your documents in a specific language is important.
Native Expert Translators
We have a team of 150+ native expert translators who are specialized in different industries and have a good amount of experience to satisfy all your translation needs effectively.
Easy Project Consultation
At our place, you will get easy project consultation which will ensure that your time doesn't gets involved much. We'll also suggest you some ideas that will help you in growth.
Fastest Turnaround Time
All the projects assigned to us are submitted within fastest TAT. Our team of translators makes sure that they plan the project in such a manner that it gets completed on time.
Realfact
The Unbeatable eBook Translation Master since 2002
Increase your approachability to the broader sector by translating your eBook through professional translators who have specialization in industry jargon, cultural nuances, and audience tonality.
Steps
Take some easy steps for eBook Translation Order
To penetrate in a new market and make your eBook accessible to a wider spectrum of audience, its important to translate your eBook. To get professionals for accurate translation, just take some easy steps.
Contact us first
Call or mail us to tell about your project.
Consult with Project Manager
Our experienced project manager will give you a proper knowledge regarding our offerings.
Place Your Order
Select the type of language you want to hire as per your business needs.
Get Delivery On Time
Get the assigned work within or before the given time.
TridIndia Providing Certified eBook Translation Services in:
Ahmedabad NCR Bangalore Chandigarh Chennai Delhi Gurgaon Hyderabad Kolkata Lucknow Mumbai Noida Pune Ghaziabad Gurugram Surat Visakhapatnam Dubai Abu Dhabi Ajman Oman Uttar Pradesh Maharashtra Karnataka Tamil Nadu Telangana West Bengal Gujarat Madhya Pradesh Haryana Kerala Bihar Rajasthan Assam Odisha Punjab Andhra Pradesh Jammu and Kashmir Uttara khand Himachal Pradesh Jharkhand Goa Puducherry Manipur Chhattisgarh Meghalaya Andaman and Nicobar Islands United States Philippines United Kingdom Germany Canada China Australia Ukraine Nigeria Malaysia France Bangladesh United Arab Emirates Turkey Pakistan Indonesia Saudi Arabia Kenya Egypt Taiwan Russia Singapore Peru Italy Netherlands Spain Thailand South Africa Palestine Ireland Japan Vietnam Mexico Hong Kong Sri Lanka Nepal Finland Maldives Brazil Czech ia Iran Poland Switzerland South Korea Belgium Myanmar (Burma) Lebanon Uzbekistan Greece Kuwait Ghana Morocco Qatar Sweden Armenia Ethiopia Israel Kazakhstan Romania Tanzania Latvia Denmark Argentina Oman Venezuela Bulgaria Belarus Algeria Moldova Portugal El Salvador Jordan New Zealand Afghanistan Austria Bahrain Costa Rica Hungary Albania Azerbaijan Iraq Slovenia Somalia Tunisia Yemen Colombia Estonia Georgia Norway Serbia Brunei Chile Cameroon Honduras Croatia Jamaica Lithuania Mauritius Sudan Kosovo Bolivia Slovakia Senegal Uganda Bahamas Congo – Kinshasa Côte d'Ivoire Cape Verde Curaçao Ecuador Iceland Luxembourg Montenegro Macedonia (FYROM) Mongolia Malawi Panama Rwanda Syria Turkmenistan Zambia Angola Bosnia & Herzegovina Barbados Burkina Faso Bermuda Bhutan Central African Republic Congo – Brazzaville Cyprus Gabon Guernsey Gambia Guatemala Guam Haiti North Korea Liberia Lesotho Libya Malta Mozambique Sierra Leone Tajikistan Trinidad & Tobago Uruguay Samoa Zimbabwe UAE
Testimonial
With years of experience, we know what your industry needs for growth.
Through our industry knowledge and experience, we execute translation that will definitely profit your business.
"The best thing that I liked about TridIndia is their professionalism & promptness in delivering bulk projects within shorter time frame. Kudos to the team..!!"
"The best thing that I liked about TridIndia is their professionalism & promptness in delivering bulk projects within shorter time frame. Kudos to the team..!!"
"When you are in the technical industry, you know how difficult it is to communicate with your multilingual customers. But, TridIndia made this simple for us."