Label & Packaging Translation Services
Are you thinking of selling your products overseas? When targeting international markets, Label and Packaging translation services are needed to make label and packaging details to be altered and fit perfectly according to the target market needs.
Why You Should Invest in Label & Packaging Translation Today?
Do you know packaging and labels can often make or break your product entry into a new market? When making any product available for the new market, this needs a nice design a thorough instruction, and other details available as per target market. In this, making alterations in the label and packaging is needed to not only market your products but to also shield your business from any legal troubles.
Packaging and label holds much information about a product from description and ending to price. There's a detail and numbers both and translation is required when you have to deliver international product at multiple location of different language. Many multinational companies from FMCG, Beverages, etc prefer translation to make their product adaptable as per the audiences of the country. So, if you are considering exporting your product, you need to understand how your product is ready to meet the regulatory requirements of your target country. Using label and packaging translation need not be overlooked in the early stages and getting it translated by professional translators can bring great success. Label and packaging translators needs translators who have subject matter expertise and successfully translate and make the label and packaging perfectly available for the target market. We have skilled translators who have experience and can help you to modify your packaging for specific markets.
Affordable Label & Packaging Translation Services for Your Business
There is huge competition in every niche and audience are highly oriented to buy the products that seems to be more familiar to them. Your consumers prefer information in their native language otherwise they have plenty of other products to choose. Without translation, there a high possibility that your product might not well understood by other leading to chaos and confusion This ensures that no matter where you are located, we can help you accurate translation for all of the materials (like mobile care directions, a hazard warning, food cataloguing, packaging for deodorant etc.) related to labeling or packaging. We simply care for our consumers, offering premium translation at highly affordable rates. Our translators understand market well and thus deliver accurate translation that lead to success of your products.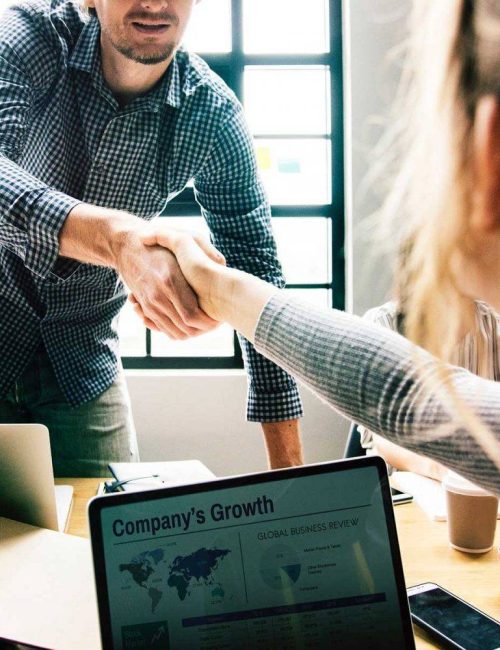 Need of Label & Packaging Translation Services For Your Business Today
Leads are generally referred to as potential customers, who'll be interested in your products. Without translation there's a less or no chance that consumer will prefer your product. Understanding the market and cultural differences is a big part of effectively translating your product and with label and packaging translation, you can make your products easily available to your target audience. Given below describe the needs for the label and packaging translation solutions:
Penetrate New Market
Using translation makes your digital marketing content more accessible and this helps to penetrate into new target markets easily.
Reach Target Audience:
Using translation for label and packaging motivate your products to be authentic and engaging to attract audience attention.
Create Reputation
With the help of accurate labels and packaging translation, your business can reach out and able to establish a great reputation.
Better ROI
Label and packaging translation can make your products to be acceptable to the audience which will help to bring better ROI.
Even if you think you have made an entry into a new market, if you are not using translation, you might be missing a key detail. Since you're not providing information in their native language, you won't be generating any awareness about your product and services. In the absence of translation, customers will not understand what kind of product you're dealing in, what ingredients are used, how healthy it is, etc.
Types of Label & Packaging Translation We Offer
Translation of Label and packaging is also important for product promotion and advertising where everything has to be done with respect to the native language of a particular geographical location. The role of packaging translation comes after advertisement when your customer would like to know additional info like: price, ingredients, vegan or non-vegan, date of packaging, best before what months, etc. Given below are following types of label and packaging translation we offer:
Biostone Labels
Cast Gloss Labels
Chrome (Silver) BOPP Labels
Classic Crest Labels
Clear BOPP Labels
Paper Labels
Gold Polyester (Metalized) Labels
Kraft (Recycled) Labels
Removable White BOPP Labels
Satin Cloth Labels
Squeezable Label Material
White BOPP Labels
White Earthfirst PLA
White Flexible Vinyl Labels
Window Decal
Matte
Crates and Pallets
Shrink Wrap
Vacuum Packaging
Preservation Packaging
Shock Mount Packaging
There's a correct and precise information flow between your customer and product. No one wants to provide wrong info to their customer as this will directly affect your brand value. Translation bridges the communication gap and ensures accurate info about the product. We have translators with good experience and understanding of the industry and your target market to deliver highly accurate label and packaging translation.
Why Choose Us
Choosing Tridindia to Get Impactful Label & Packaging Translation
When you are providing the products to your new audience, you need to explain the concept behind your product and what it is all about. The information you provide in the label and packaging will properly convey the meaning if it is in the local language. Choosing professional translation solutions can help you to present your products with label and packaging information translated perfectly into the target language. Look at the following reasons why you must choose our solutions:
Higher Quality & Accuracy Level
We always focus on quality and assure to deliver highly accurate label and packaging translations that maintain the true meaning.
Comprehensive Language Solutions
Our translators are subject-matter specialists in the translation field and can deliver exceptional translations for labels and packaging.
Certified Translation
Services
We are a certified label and packaging translation provider who assures to deliver the translation to satisfy the demands of your clients.
Native Expert Translators
We have native language experts in our team who are skilled translators and assure to deliver top-notch label and packaging translation.
Easy Project Consultation
With us, you can get a project consultation session to place your requirements and needs and get the best translation accordingly.
Fastest Turnaround Time
We are highly trusted to deliver the label and packaging translation fast and ensure to maintain the quality of the translation.
We Offer Label & Packaging Translation For The Following Languages
Translation helps in amplifying your reach to multiple locations. You'll be able to sell your products easily to wider audiences of different language. It helps in making your product interactive. Once you make your product interactive, you'll be able to put your product into millions of people resulting into high sales. Translation is recommended to make your product appealing to diverse audiences and generating higher sales and revenues.
German Label & Packaging Translation
Italian Label & Packaging Translation
French Label & Packaging Translation
Japanese Label & Packaging Translation
Spanish Label & Packaging Translation
Arabic Label & Packaging Translation
Chinese Label & Packaging Translation
Russian Label & Packaging Translation
And more..
Every market is different and they follow different rules for the products when delivering to the audience. Understanding and following those rules is essential if you want to see success. Also, having a translation for each and every product is a great way to avoid costly mistakes. Therefore, most successful businesses choose us to tailor their products and and packaging to the specific audience requirements.
Get in touch
Don't hesitate to contact us for inquiries!
Using label and packaging translation make your product meet regulatory requirements in other areas and foster brand loyalty. Our translation solutions ensure that your product label and packaging are translated accurately and appropriately to serve the target audience. To know more about our solutions, reach out to us now.
Easy Project Consultation
Steps
Take Simple Steps for Label & Packaging Translation Order
The translation is much beyond simply adapting your products to make sense for foreign customers and helping them to understand the product by reading labels and packaging. We can provide you the translators who have a better understanding of the market and deliver accurate translations. If you want to avail our solutions, follow these steps:
Contact us first
To avail our label and packaging translation, call or mail us.
Consult with Project Manager
Get the project consultation with our managers.
Place Your Order
After discussion, you can place the
Get Delivery On Time
Expect to get the label and packaging delivered fast.
Case Studies
We are dedicated to
serve you all time
With our label and packaging translation, you can easily modify the packaging as per specific markets and make it successfully attract consumers.
Testimonial
With years of experience, we know what your industry needs for growth.
According to the latest rules and regulations, meeting regulatory requirements isn't the only goal when you use a translation strategy for labels and packaging. Labels and packaging translation need to meet consumer standards and our translators ensure to deliver of translation that is highly engaging, authentic, and relevant.
"The best thing that I liked about TridIndia is their professionalism & promptness in delivering bulk projects within shorter time frame. Kudos to the team..!!"
"The best thing that I liked about TridIndia is their professionalism & promptness in delivering bulk projects within shorter time frame. Kudos to the team..!!"
"When you are in the technical industry, you know how difficult it is to communicate with your multilingual customers. But, TridIndia made this simple for us."
Real Fact
The Unbeatable Label & Packaging Translation Master Since 2002
At Tridindia, we provide translation of all you're your packaging and label related documents to provide accurate description of your product and services across all nations. Our translation work is of high quality and it's widely accepted across all industries and can help in your business to make your products to be accepted by target market.
TridIndia Providing Certified Label & Packaging Translation Services in:
Ahmedabad NCR Bangalore Chandigarh Chennai Delhi Gurgaon Hyderabad Kolkata Lucknow Mumbai Noida Pune Ghaziabad Gurugram Surat Visakhapatnam Dubai Abu Dhabi Ajman Oman Uttar Pradesh Maharashtra Karnataka Tamil Nadu Telangana West Bengal Gujarat Madhya Pradesh Haryana Kerala Bihar Rajasthan Assam Odisha Punjab Andhra Pradesh Jammu and Kashmir Uttara khand Himachal Pradesh Jharkhand Goa Puducherry Manipur Chhattisgarh Meghalaya Andaman and Nicobar Islands United States Philippines United Kingdom Germany Canada China Australia Ukraine Nigeria Malaysia France Bangladesh United Arab Emirates Turkey Pakistan Indonesia Saudi Arabia Kenya Egypt Taiwan Russia Singapore Peru Italy Netherlands Spain Thailand South Africa Palestine Ireland Japan Vietnam Mexico Hong Kong Sri Lanka Nepal Finland Maldives Brazil Czech ia Iran Poland Switzerland South Korea Belgium Myanmar (Burma) Lebanon Uzbekistan Greece Kuwait Ghana Morocco Qatar Sweden Armenia Ethiopia Israel Kazakhstan Romania Tanzania Latvia Denmark Argentina Oman Venezuela Bulgaria Belarus Algeria Moldova Portugal El Salvador Jordan New Zealand Afghanistan Austria Bahrain Costa Rica Hungary Albania Azerbaijan Iraq Slovenia Somalia Tunisia Yemen Colombia Estonia Georgia Norway Serbia Brunei Chile Cameroon Honduras Croatia Jamaica Lithuania Mauritius Sudan Kosovo Bolivia Slovakia Senegal Uganda Bahamas Congo – Kinshasa Côte d'Ivoire Cape Verde Curaçao Ecuador Iceland Luxembourg Montenegro Macedonia (FYROM) Mongolia Malawi Panama Rwanda Syria Turkmenistan Zambia Angola Bosnia & Herzegovina Barbados Burkina Faso Bermuda Bhutan Central African Republic Congo – Brazzaville Cyprus Gabon Guernsey Gambia Guatemala Guam Haiti North Korea Liberia Lesotho Libya Malta Mozambique Sierra Leone Tajikistan Trinidad & Tobago Uruguay Samoa Zimbabwe UAE