Magazine Translation Services
Are you planning to make your magazine suitable for a global audience? If so then magazine translation can help. It is important for any business focusing on expanding its operations overseas. From helping in communication to boosting sales, magazine translation assists companies to operate smoothly around international borders.
Why You Should Invest in Magazine Translation Today?
Around 85% of people around the world prefer translating their magazines for allowing global consumption. Having translation on hand for your business is a perfect way to enhance overall communication within your company. Assuming the language company you hire has professional translators, you don't have to think about essential information getting lost in translation. Getting another pair of eyes on all other business materials and intra-office communication is rarely a negative, and so preferring translation within your reach becomes a great way to ensure that nothing slips through the cracks and everyone is on the same page regarding communication.
Fastest professional Magazines Translation Services at TridIndia by 4000+ certified Magazines translators in 250+ languages for all industries, MNCs, NGOs, startups, and varied global organizations. A magazine is an ideal way through which communicate with your masses and highlight your company's information. Thus, you should maintain extra caution while you are communicating such details with a non-native audience. Any kind of mistranslation can result in big losses. However, our Magazines translation company will never let you down in terms of accuracy, quality, speed, and prices. We have years of experience in translating all types of magazines in a diverse range of language combinations. Once outsourced, you will always look for TridIndia for varied translation needs.
Affordable Magazine Translation Services for Your Business
It is important to prepare your magazine content for global consumption through translation. Apart from this, a professional translation company can also be a great medium for marketing ideas and techniques. It has the knowledge and expertise in targeting potential consumers. Moreover, a trustworthy translation company understands the technology, the preference, and the culture of the local market as they have worked with different industries. By hiring a professional translation company, you do not have to think that your translated content will not satisfy the aimed consumers. With its expertise, you are guaranteed that your content is globalized and suitable for the targeted market.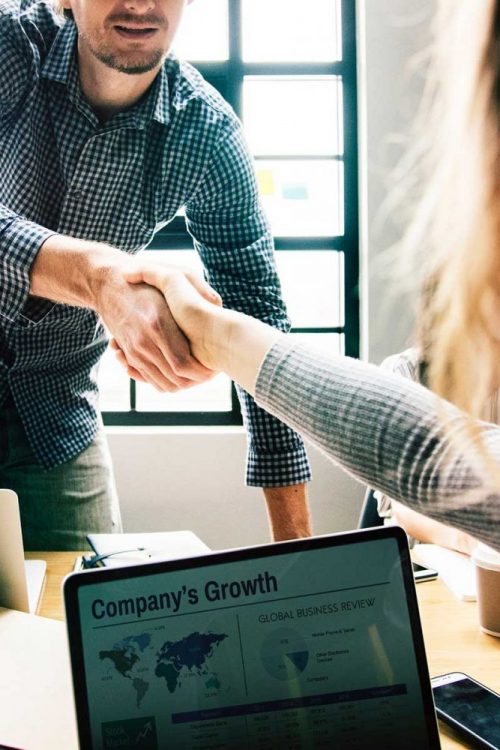 Need of Magazine Translation Services For Your Business Today
Working with a translator who have sufficient experience with companies that has expanded into international markets may be just the thing your company requires to expand. A professional magazine translation company could be that partner for your brand. As mentioned earlier, working with someone that knows the culture, as well as the language of the market you are planning to reach, can have a crucial impact on your success when you expand into a global market.
Access to Global Market
Translating your magazine into a different language will assist to connect with a global audience. Accurate translation provided by professionals ensures that you will get an error-free translation which will definitely help you to enter a global market and establish your presence.
Boost ROI
With an experienced translation company, you can efficiently increase the demand for your magazine. It is the best way to reach any audience from different parts of the world and form a presence. If the translation is done accurately they will understand your brand and this will lead to a boost in ROI.
Boost Sales
Magazine translation will assists you attract potential readers and also help you to strengthen your clientele base with a long-term audience. Hiring a professional translator will guide you in the right direction for expanding your brand in a new market.
A Global Hit
Global hit is important for every brand and that's why businesses prefer magazine translation. It assists you to convey the right meaning of your context in the targeted audience's language. And if you succeed then a global hit is definite.
As businesses grow and reach new people in new markets, the demand for different types of translation increases. Even if your business does not cross international borders, nowadays the world is so multi-lingual that at one point or another it will be difficult to go ahead in the industry without having a translation company.
We at Tridindia
Professional Magazine Translation For Documents
Using magazine translation can help you increase credibility. They assist to make sure that your branding message is never lost. With the assistance of translation, you can step into the international marketplace. This will take you one step ahead of your competitors. To strengthen your business image, it is essential to maintain the attention of your target market's audience. Translating your magazine into the local language of different international markets is an effective way to do that. When your customers will go through your content in their native language, they will definitely feel valued. This will incorporate your reliability.
Types Of Magazine Translation We Offer
Today's multicultural and multilingual world relies on effective as well as efficient communication between those who communicate in different languages and come from various cultures. Therefore, the demand different types of Magazine translation has increased. Here we have mentioned some of the types of magazine translation we provide so that you can choose appropriately according to your needs:
General interest magazines
Scholarly magazines
Sensational magazines
Entertainment and Celebrity magazines
General News Magazines
Sports magazines
Home and Garden magazines
Women's Fashion magazines
Cooking and Food magazines
Professional Journals
Academic, Refereed, Or Peer Reviewed Journals
Ethnic Magazine
Men's Fashion Magazine
Health & Fitness
Auto & Cycles
Art & Photography
Antiques & Collectibles
Computers & Electronics
Cooking, Food & Beverage
Digital Magazines
When working horizontally across a specific industry, but in a different language, Magazine translation can assist. Even if it is a different language, many context-specific jargon and themes are still utilized, you just have to find that common word that develops an understanding. Translating a magazine can help the audience to read what you want to convey.
Benefits of Outsourcing Magazine Translation Services to Us
Magazine translations are important to maintain this connection strong between individuals and making sure that there are no miscommunication gaps. You can be confident that through Translation Company, you will have translators who have the capability to translate orally and through a document. Here is a list of benefits that you get by outsourcing Magazine translation to professionals.
Data Privacy
We give special attention to the privacy of our client's documents. And to maintain privacy we have kept certain policies that assures confidentiality.
Culturally Relevant
Every translation that we do is culturally relevant. Keeping your target audience and market in mind, we translate any sort of document as this helps us to look after cultural aspects too.
Quality Control Systems
With us, you don't have to worry about errors in translation as we follow some quality control processes. It ensures that every translated document submitted is of high quality.
Faster TAT
Our company provides a faster turnaround time which gives you a relaxation of getting the complete work on time or before the timeline given by you to us.
Years Of Experience
Our company is providing translations for 18+ years and hence can confidently assure to offer professional and reliable translation without any error.
Magazine Experts
Our team holds magazine experts who are knowledgeable and have expertise working with different industries. With their assistance, you can get accuracy in translations.
There is no other way to cope up with international customers or markets other than using professional magazine translation. Even if you know the language of the country you are dealing with, you still have to hire professional translators for magazine translation.
Get in touch
Don't hesitate to contact us for inquiries!
Professional magazine translators make sure that the channels of communication remain open and transparent. To hire experts, call us now at the given number or drop us a mail.
Easy Project Consultation
Your Trusted
Magazine
Translation
Agency Online
Magazines are meant to be published and distributed among wide audiences. In order to attain this, many organizations are coming up with advanced strategies in order to sell at multiple locations and translation is one of them. Translation helps in tailoring content as per the reader's preference which makes fun to understand writing. Taking advantage of accurate translation helps in conveying written content and articles precisely; further results into:
Improving Readers Experience : Readers get elated when they get information, stories, or headlines in their native language. Translation maintains the same tradition and helps in improving reader's experience by providing all content in their native language.
Providing in-depth information : Translation provides clear-cut information in bookworm tongue language. There are cases where the technical term is used in most of the magazine content and readers gets frustrated when they can't understand it. Translation helps in keeping the frustration level down by simplifying the technicality.
Elevated circulation : Translation helps widen your reach making you circulate more copies at a diverse geographical location. This improves the visibility and brand value of the magazine and further leads to amplifying revenue.
It doesn't matter whether you are publishing magazine content online or offline, translation is required to bridge the communication gap and putting your work in front of millions of readers around the world.
From helping to boost sales, translation assists companies to operate smoothly around international borders. Hence, company across the world consider translation as an important aspect.
Our Experts
Magazine
Translators
Demand of Magazine Translation
Unlike a few years back when the majority of businesses were running within their own country, in the globalized world you live in today, most companies are already working, less or more, at a global level. Even local companies are more relying on international trade, getting their supplies globally in an attempt to decrease costs as well as boosts profits. Other companies turned their concentration to an international level to increase their reach, having to deal not only with international suppliers but also with global customers. Whether you like it or not, you have to go through the new method of doing business at a greater level, where profits are increased, yet the expenses boost as well. One of such expenses you have to manage is the one linked with magazine translation.
Perks of Professional Translation Company
This is a heavily digitalized world, increasing traffic and traction for your business online is inherently associated with translating your magazine into a different language and letting it convey the right information or message to potential readers. This can be conveniently achieved through professional translation.
We offer translation in more than 250 languages. And hiring us will give you the benefit of:
Accurate and efficient translation.
Handle multiple formats and heavy work orders.
Rapid turnaround time
Encrypted and Secured file sharing panel.
Experienced Translators; well versed with all magazine format
At Tridindia, Our experts provide superlative translation of your entire Magazine and other Literary content that helps an organization to magnify their reach and communicate easily; giving you the greatest exposure.
Case Studies
We are dedicated to
serve you all time
Ensure that the meaning of your context is perfectly conveyed into
your target reader's language with Magazine translation.
Why Choose Us
Choosing TridIndia for Magazine translation solutions can be a good decision
Magazines generally need quite a lot of technical expertise as there are different technical magazines in the market. These days, the automobile sector is becoming really active in publishing their magazines to present their latest products. A trustworthy translation company is a must as your magazine reaches millions of readers around the globe.
Higher Quality & Accuracy Level
Our company makes sure you offer a higher quality and accuracy level in every translation so that the information you want to convey reaches the audience appropriately.
Comprehensive Language Solutions
We offer comprehensive language solutions that make sure that you are able to convey your information in any language you want according to the target audience.
Certified
Translation
By hiring us you can get certified translators who will be translating your magazines prominently. With certified translation, you can be assured of accuracy in translation.
Native Expert
Translators
Our team of expert translators will be able to work on any translation project assigned to us. We are well-experienced and skilled to satisfy your translation needs.
Easy Project
Consultation
We, at Tridindia, look after the convenience of our customers that is the reason why we offer easy project consultation. With us, you will not have to invest much time in consultation.
Fastest Turnaround
Time
Our professional translators will make sure you get every work within or before the given time. We offer the fastest turnaround time in any type of translation.
Realfact
The Unbeatable Magazine Translation Master since 2002
Accurate as well as culturally sensitive translation of the magazines can lead to a major increment in the number of readers which in turn will lead to a strong client base. Here, professional translation company can help to present information of your brand in any language you want.
Steps
Take some easy steps for Magazine Translation Order
If you want to translate your magazine accurately and professionally, then you should hire professionals who have been in this industry for many years. To reach us, just take some simple steps.
Contact us first
Reach us through mail or call to tell us about your requirement.
Consult with Project Manager
Discuss with our project manager who will help you throughout the process.
Place Your Order
Choose the language or services you want to hire.
Get Delivery On Time
You'll get all the assigned work within the deadline.
FAQ
Frequently Asked Questions on Magazine Translation
TridIndia Providing Certified Magazine Translation Services in:
Ahmedabad NCR Bangalore Chandigarh Chennai Delhi Gurgaon Hyderabad Kolkata Lucknow Mumbai Noida Pune Ghaziabad Gurugram Surat Visakhapatnam Dubai Abu Dhabi Ajman Oman Uttar Pradesh Maharashtra Karnataka Tamil Nadu Telangana West Bengal Gujarat Madhya Pradesh Haryana Kerala Bihar Rajasthan Assam Odisha Punjab Andhra Pradesh Jammu and Kashmir Uttara khand Himachal Pradesh Jharkhand Goa Puducherry Manipur Chhattisgarh Meghalaya Andaman and Nicobar Islands United States Philippines United Kingdom Germany Canada China Australia Ukraine Nigeria Malaysia France Bangladesh United Arab Emirates Turkey Pakistan Indonesia Saudi Arabia Kenya Egypt Taiwan Russia Singapore Peru Italy Netherlands Spain Thailand South Africa Palestine Ireland Japan Vietnam Mexico Hong Kong Sri Lanka Nepal Finland Maldives Brazil Czech ia Iran Poland Switzerland South Korea Belgium Myanmar (Burma) Lebanon Uzbekistan Greece Kuwait Ghana Morocco Qatar Sweden Armenia Ethiopia Israel Kazakhstan Romania Tanzania Latvia Denmark Argentina Oman Venezuela Bulgaria Belarus Algeria Moldova Portugal El Salvador Jordan New Zealand Afghanistan Austria Bahrain Costa Rica Hungary Albania Azerbaijan Iraq Slovenia Somalia Tunisia Yemen Colombia Estonia Georgia Norway Serbia Brunei Chile Cameroon Honduras Croatia Jamaica Lithuania Mauritius Sudan Kosovo Bolivia Slovakia Senegal Uganda Bahamas Congo – Kinshasa Côte d'Ivoire Cape Verde Curaçao Ecuador Iceland Luxembourg Montenegro Macedonia (FYROM) Mongolia Malawi Panama Rwanda Syria Turkmenistan Zambia Angola Bosnia & Herzegovina Barbados Burkina Faso Bermuda Bhutan Central African Republic Congo – Brazzaville Cyprus Gabon Guernsey Gambia Guatemala Guam Haiti North Korea Liberia Lesotho Libya Malta Mozambique Sierra Leone Tajikistan Trinidad & Tobago Uruguay Samoa Zimbabwe UAE
Testimonial
With years of experience, we know what your industry needs for growth.
Through our industry knowledge and experience, we execute translation that will definitely profit your business.
"The best thing that I liked about TridIndia is their professionalism & promptness in delivering bulk projects within shorter time frame. Kudos to the team..!!"
"The best thing that I liked about TridIndia is their professionalism & promptness in delivering bulk projects within shorter time frame. Kudos to the team..!!"
"When you are in the technical industry, you know how difficult it is to communicate with your multilingual customers. But, TridIndia made this simple for us."