Subtitle Translation Services
Do you want your audience to watch videos in a sound-sensitive environment that too in their native language? If so then subtitle translation services is a must as it can lead to an increase in demand and profits.
Why You Should Invest in Subtitle Translation Today?
Around 466 million people all across the world are hard of hearing or deaf. This number is predicted to boost video reach. With the help of subtitling, you can have more text in the video. Your partnered subtitling company uses the chance to increase the content's SEO. In this manner, subtitles permit search engines to recognize your video, permitting you greater views. Posting online videos about your solution assists you to market this solution to a wide scope of people. Meanwhile, subtitling your videos is considered a smart move for increasing your business as you reach online audiences in various countries all across the world. In this manner, by increasing the potential targeted clients, you have a great possibility to grow your business.
Fastest professional subtitle translations by 500+ certified subtitle translators who offer accurate translation translations for a subtitle for government, public and private sectors. Reaching a worldwide audience through multimedia content is not an impossible thing these days. Most foreign language movies, videos, and others are released on a worldwide scale, along with multilingual subtitles and also prominent English subtitling. This in turn helps the producers and business owners to reach out to a global audience that was otherwise not able to enjoy the movie/video/show due to the language barrier. Hence, if you want to expand your business growth on an international level, it is ideal to translate subtitles for your movie or video into the customers' native language. With great expertise and talent in translation, we translate different types of subtitles in a variety of language pairs. So, contact us today to improve the reach of your multimedia content.
Affordable Subtitle Translation for Your Business
Subtitles get great engagement. A typical audience will view 91% of a video that involves subtitles. If your video does not have subtitles offered from reliable translation company, that amount watched drops to 66%. Other engagements will see an increment, also. More people will like as well as share your video, and it is convenient to comment when an audience can conveniently read what is being said onscreen. That higher engagement suits nicely different social platforms' ever-evolving algorithms, which promote videos that are engaged more frequently.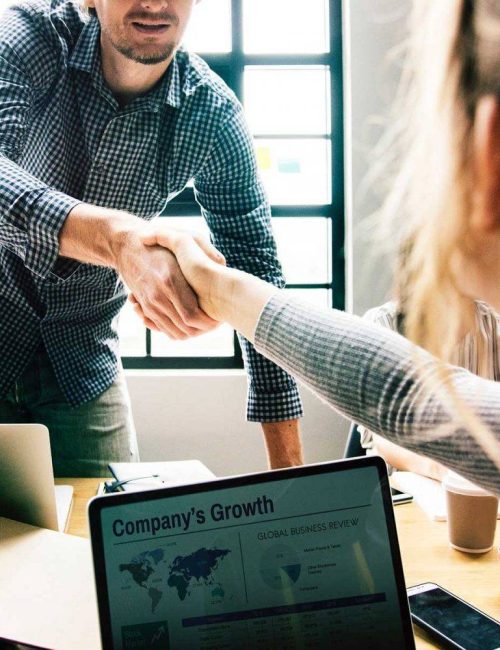 Need of Subtitle Translation For Your Business Today
Utilizing subtitles from knowledgeable language service providers on your films, programs, and videos assists your audience to follow along with speech more conveniently, regardless of whether they are hard of hearing or dead. The onscreen text makes sure audiences can entirely appreciate your videos regardless of any background noise which may be going on in the room.
Reach Target Audience
With subtitles, you can reach your targeted audience as this will give you the medium to engage a worldwide audience by translating into their language. By translating the subtitles you can convey your video message to your target audience. This will increase the engagement level.
Better ROI
Recently, almost every company is trying to take its business to an international level and extend its customer base. Subtitling assists to reach an array of global consumers by utilizing their native languages. Wider demand for a brand or product boosts profitability and ROI.
Boost Sales
Subtitling of video content can be made culturally and regionally acceptable by the targeted audience. This permits timely and precise communication with customers in their own language without any confusion or mistranslations, and this leads to an increase in sales.
Identify Market Potential
It doesn't matter how interesting your video is, without subtitling you can't identify market potential. Subtitles help you to draw the attention of an audience towards your brand. By translating subtitles, you can win the attention of your audience and turn them into long-term viewers.
75% have reported subtitle help, and many of them have considered it a beneficial aid. Having fruitful video subtitles translation in your media's language is important. But that is just the first step in a massive strategy of branding outreach. If you are going beyond the usual feel-good bromides, you need to begin thinking globally.
Type of Languages We Offer for Subtitle Translation
No matter which market you are focusing on, getting subtitles translated is one of the most popular solutions to make the content reach out to the audience. Seeking professional translation can make subtitles work in the best way and here are some languages in which we provide subtitle translation solutions:
Punjabi Subtitle Translation
Hindi Subtitle Translation
Urdu Subtitle Translation
Bengali Subtitle Translation
Telugu Subtitle Translation
Malayalam Subtitle Translation
Gujarati Subtitle Translation
Russian Subtitle Translation
Spanish Subtitle Translation
French Subtitle Translation
German Subtitle Translation
Japanese Subtitle Translation
Arabic Subtitle Translation
Chinese Subtitle Translation
Dutch Subtitle Translation
And more..
Getting subtitle translation helps to improve subtitles accessibility by helping deaf and hard-of-hearing audiences to easily understand the content in their language. In this, our highly-trained subtitle translation providers can help to provide accurate and relevant translation to serve your video content well.
We at Tridindia
Professional Subtitle Translation For Documents
Subtitling is perfect for efficiently marketing your videos. As the search engines cannot prominently read video content, they rely often on the accompanying text. Text from subtitles will increase your searchability to levels that are much above your competitors and if you include subtitles, you will have an international appeal. Subtitles provided by successful local subtitling company make your video content massively searchable. Not only can search engines crawl your content and get traffic to your site, but audiences on your site can get the video they are searching for.
Types Of Subtitle Translation We Offer
Unlike dubbing, subtitling is a much more feasible option to convey your message to a global audience. This is why premium translation service for videos or subtitles is a major demand these days. We have worked on some long-term and short-term assignments for our clients, and can translate a variety of subtitles, such as the ones mentioned below –
Hardsubs
Images Subtitles
Open Subtitles
Prerendered Subtitles
Softsubs
Closed Subtitles
Forced Subtitle
SDH Subtitles
And Many More…
No matter whether you have a short video or a full-fledged movie for translation, our experts can help you with high-quality translation for any type of subtitle within the least possible time frame. Broadly speaking, the scripts of the audio are translated. But, if the scripts are not available to you, need not worry; we'll handle everything.
Benefits of Outsourcing Subtitle Translations to Us
For the past 15 years, we are translating subtitles for TV producers, educational video providers, movie studios, and others in a diverse range of language pairs. Hence, we have the expertise to handle all of your requirement and help you with actual globalization and translation. So, you must instantly outsource the services to us and gain the following benefits –
Data Privacy
Our team delivers every project with faster TAT even when there is a strict deadline. It doesn't matter how complicated your video content is, we can give you timely delivery.
Culturally Relevant
Our translation of subtitles is not limited to any specific language. The professionals of our team can translate into different languages along with their dialects.
Quality Control Systems
We work on a streamlined quality process, which aims at delivering superlative quality output within the fastest turnaround time that too without affecting the quality.
Years Of Experience
We work with domain-specific subtitle translators, who translate subtitles for any type of video that is related to any specific industry or genre and also proofreads if needed.
Faster TAT
Our team delivers every project with faster TAT even when there is a strict deadline. It doesn't matter how complicated your video content is, we can give you timely delivery.
Native Subtitle Translator
We have a talented team of native translators on board with us, who translate all types of subtitles for all types of videos, movies, advertisements, and others.
It's time to grow your audience base and attract more visitors to your video via popular types of translation for subtitles. This will not just remove the language barrier, but also increase your popularity in the international market. So, without any further delay, get in touch with us.
Get in touch
Don't hesitate to contact us for inquiries!
Our subtitle translators work across an array of genres and keep a structurally sound translation to make sure the video sync. We can offer you subtitle translation solutions for your audio-visual projects. So, call us now!
Easy Project Consultation
Your Trusted
Subtitle
Translation
Agency Online
Subtitling is an important aspect of video or film translation. Subtitle permits an audience to read movie script text and is majorly seen as a tool entirely for hearing impaired or deaf audiences. With an increasing number of films such as Parasite revolutionizing Hollywood, converting subtitles is becoming more basic among wider audiences. Yet, translation of subtitles needs more than just linguistic wit or even translation expertise. Our subtitlers select what to prioritize, while still showcasing the cultural and linguistic elements of the speech. Our team can also help you in credible document translation. Subtitles must be logically and clearly displayed, and text should be read conveniently. We support all types of file formats for subtitles. Hence, you can share your source files in any specific format with us, without worrying about anything. Here are some of the most common file formats used for subtitles –
.srt
.ttml
.sub
.smi
.xml
These are just a few of the file formats we work in. If you have your video in other formats that are not mentioned in the table, simply get in touch with us. Our team manager would connect to you and resolve all of your queries.
On average, viewers have a reading speed of 15 to 17 characters a second, and our professional subtitlers need to be well aware of how many characters can fit on one line. In international films, the number of lines is limited to two, and subtitlers must capture the story plot, age, character emotions, and personalities for efficient subtitling. With so much work included, and reservations within the industry, directors have to face many complicated decisions regarding the translation including elite paper translation.
Our Experts
Subtitle
Translators
Demand of Subtitle
Searchability is massive for video content. Around 100 million people watch at least one video each day and 300 hours of videos are uploaded to YouTube every minute. Getting discovered can be as complicated as trying to get a friend at a concert when they are bent over tying their shoelaces in the middle of the most pit. You can take action to make your video way more searchable, though. When you choose worthwhile social media content translation, you are not only enhancing your search rankings, but you are also opening up your audience to involve global searchers. Improved search ranking is useful for both businesses and individuals. It offers more traffic and massive audiences and organic search is still the most basic way of getting content. Google owns 75% of the search engine market share but appearing on different search engines will increase your audience size.
Specialized Subtitling
With 100% confidence, we can provide an accurate translation of subtitles that will give you an effective way to reach a broader set of people while maintaining the actual characteristics of a text. Subtitles can be an efficient way to step into new worlds and cultures, and diversify your content. Subtitling permits you to develop videos that are internationally accessible, meaning your content can be viewed by everyone. Subtitling should be an important part of any video production project, not only are they essential for accessibility, but it is actually against the law to generate video for broadcast without the option of subtitling. Subtitles are also a perfect way to improve your language skills without having to put in a massive amount of effort.
There is a a major importance of translation service. With subtitles, viewers can view your videos in places where audio is unavailable. If someone's on a noisy train or on a crowded street, subtitles will convey the speech when the sound is not clear. Subtitles also let audiences enjoy videos on mute in quiet environments such as offices libraries, or on the train.
Get in touch
We are dedicated to
serve you all time
After your video have been subtitled, we make it convenient to translate them into various languages. Our translations are integrated with our subtitling solutions.
Why Choose Us
Choosing Tridindia for Subtitle translation solutions can be the best decision
Right from corporate videos and music videos to documentaries, we translate subtitles for all. Not just we translate while handling real translation challenges, but also make sure that the subtitles are culturally relevant to the target audience. So, the output you receive is highly qualitative in nature.
Higher Quality & Accuracy Level
The translations of your subtitles are done with full accuracy and by maintaining the quality too. Partnering with us will make sure you get an appropriate translation.
Comprehensive Language Solutions
We provide comprehensive language solutions as this will help you attract a global audience and make your video successful. You can translate into more than 150+ languages at our place.
Certified
Translation
Our team of well-experienced translators can offer you certified translation that too at very cost-effective prices. With our team of certified translators, you can never get issues with the accuracy of the translation.
Native Expert
Translators
Our team holds native expert subtitle translators who have worked with different industries and have enough knowledge to deliver you prominent solutions.
Easy Project
Consultation
Our company looks after the convenience of the clients by providing an easy project consultation process. With this, you don't need to invest much time in the consultation.
Fastest Turnaround
Time
We deliver every project with the fastest turnaround time too without compromising on accuracy and quality level. With our solutions, you can get everything on time.
Realfact
The Unbeatable Subtitle Translation Master since 2002
If video performance, as well as engagement, are metrics that you are tracking for your videos, subtitles will make those videos perform efficiently. Our subtitling team can effectively market your videos online.
Steps
Take some easy steps for Subtitle Translation Order
Increase the number of views on your video on a global level and attract more viewers through translated subtitles. So, if you are all set for this, get in touch with us right away and our team will help you on how to take things further.
Contact us first
Call or mail us to tell us about your needs
Consult with Project Manager
Discuss with our experienced project manager regarding your project
Place Your Order
Choose the type of language and service you want to hire.
Get Delivery On Time
Get the entire work on time
FAQ
Frequently Asked Questions on Subtitle Translation
TridIndia Providing Certified Subtitle Translation Services in:
Ahmedabad NCR Bangalore Chandigarh Chennai Delhi Gurgaon Hyderabad Kolkata Lucknow Mumbai Noida Pune Ghaziabad Gurugram Surat Visakhapatnam Dubai Abu Dhabi Ajman Oman Uttar Pradesh Maharashtra Karnataka Tamil Nadu Telangana West Bengal Gujarat Madhya Pradesh Haryana Kerala Bihar Rajasthan Assam Odisha Punjab Andhra Pradesh Jammu and Kashmir Uttara khand Himachal Pradesh Jharkhand Goa Puducherry Manipur Chhattisgarh Meghalaya Andaman and Nicobar Islands United States Philippines United Kingdom Germany Canada China Australia Ukraine Nigeria Malaysia France Bangladesh United Arab Emirates Turkey Pakistan Indonesia Saudi Arabia Kenya Egypt Taiwan Russia Singapore Peru Italy Netherlands Spain Thailand South Africa Palestine Ireland Japan Vietnam Mexico Hong Kong Sri Lanka Nepal Finland Maldives Brazil Czech ia Iran Poland Switzerland South Korea Belgium Myanmar (Burma) Lebanon Uzbekistan Greece Kuwait Ghana Morocco Qatar Sweden Armenia Ethiopia Israel Kazakhstan Romania Tanzania Latvia Denmark Argentina Oman Venezuela Bulgaria Belarus Algeria Moldova Portugal El Salvador Jordan New Zealand Afghanistan Austria Bahrain Costa Rica Hungary Albania Azerbaijan Iraq Slovenia Somalia Tunisia Yemen Colombia Estonia Georgia Norway Serbia Brunei Chile Cameroon Honduras Croatia Jamaica Lithuania Mauritius Sudan Kosovo Bolivia Slovakia Senegal Uganda Bahamas Congo – Kinshasa Côte d'Ivoire Cape Verde Curaçao Ecuador Iceland Luxembourg Montenegro Macedonia (FYROM) Mongolia Malawi Panama Rwanda Syria Turkmenistan Zambia Angola Bosnia & Herzegovina Barbados Burkina Faso Bermuda Bhutan Central African Republic Congo – Brazzaville Cyprus Gabon Guernsey Gambia Guatemala Guam Haiti North Korea Liberia Lesotho Libya Malta Mozambique Sierra Leone Tajikistan Trinidad & Tobago Uruguay Samoa Zimbabwe UAE
Testimonial
With years of experience, we know what your industry needs for growth.
Through our industry knowledge and experience, we execute translation that will definitely profit your business.
"The best thing that I liked about TridIndia is their professionalism & promptness in delivering bulk projects within shorter time frame. Kudos to the team..!!"
"The best thing that I liked about TridIndia is their professionalism & promptness in delivering bulk projects within shorter time frame. Kudos to the team..!!"
"When you are in the technical industry, you know how difficult it is to communicate with your multilingual customers. But, TridIndia made this simple for us."