Visa Translation Services
Don't let your visa documents stop you from going after your dream. With the help of accurate visa translation services, you can make all your documents easily translated into any target language and travel to different countries.
Why You Should Invest in Visa Translation Today?
Visa is an important piece of document that gives you permission to travel abroad. Translation of visa becomes important when you're travelling to a country of different native language. Many countries prefer visa related documents in their prefer language and without translation it's just not possible to fulfill the demand of requisite authorities. You won't be granted access in a country until and unless you clear your permission request. There will be special need of certificate translation to prove your legitimacy first only then you'll be allowed to travel.
Without translation, your request to extend stay in a country could be decline by legal officers. Translation helps in easily getting clearance of your visa application request and without it, you might suffer loss as the language might not be understood by authorities of countries. However, to get it done in the best possible way, our accurate translation provider can help you. They have great experience in providing visa translation solutions and can help you with the same leading to successful translation solutions.
Affordable Visa Translation Services For Various Purposes
Several individuals are interested in moving to different countries. Whether it is related to working executives, travel, or studying abroad, visa translation can help a lot. When you are applying for a visa, documents that are not in the language of the issuing country must be translated perfectly. For different purposes, we offer different types of certificate translations that are required for the visa procedure. Our expert translators are highly skilled and ensure to deliver a top-notch translation for required certificates and documents.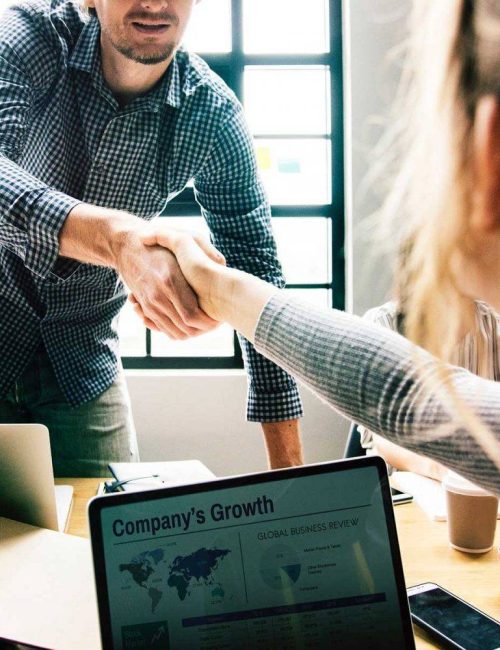 We Offer Following Types Of Visa Translation
When applying for a visa, language should not work as a barrier. There is a need to seek help from a trustworthy local translation company to make the visa applications work out well. Here are the following sections for which we provide visa translation solutions:
B-1/B-2 Tourist/Visitor Visas
E-1/E-2 Treaty and Investor Visas
F-1 and M-1 Student Visas
H-1B Specialty Occupation
J-1 and Q-1 Exchange Visitor Visas
K-1 Fiance (e) Visas
L-1 Intracompany Transfer Visas
O-1 Extraordinary Ability Worker Visas
P-1 Artists and Athletes Visas
R-1 Religious Worker Visas
Free Trade Agreement Visas
Family Sponsored Immigration Visas
Employer-Sponsored Immigrant Visas
DV-1 Visas Green Card Lottery
Refugee and Asylum Applications
So, if you are travelling to a non-native country and want your passport to get translated into multiple languages, you are at the right place. Our experts are highly talented specialists in terms of providing translation. They can ensure you deliver highly-accurate visa translation in the most effective manner.
We at Tridindia
Professional Visa Translation For Easy Visa Application
Today millions of people are travelling from one place to another and one cannot neglect the importance of translation. There is continuously increasing in visa requests and that's why many airport authorities request translation of visa related documents that could ease. With the help of professional translators, you can easily make your documents available in the required languages. Our experts are well aware of the crucial facts of translation and ensure to work on your solutions and deliver the visa translation for a quick and easy process.
Type of Languages We Offer for Visa Translation
When planning to visit abroad, the very first thing you need to focus on is visa translation. One of the major benefits of outsourcing to translation company is to remove any hurdles that you might be facing. Given below are the following languages in which we provide visa translation:
Punjabi Visa Translation
Hindi Visa Translation
Urdu Visa Translation
Bengali Visa Translation
Tamil Visa Translation
Telugu Visa Translation
Malayalam Visa Translation
Gujarati Visa Translation
Russian Visa Translation
Spanish Visa Translation
French Visa Translation
German Visa Translation
Japanese Visa Translation
Arabic Visa Translation
Chinese Visa Translation
Dutch Visa Translation
And more…
Officials can easily understand which type of visa you are applying for and they can easily grant access to the country as per your requested period.  We have creative translators who have previously worked on various visa translations and help to make the process easier for visa applicants.
Benefits Of Outsourcing Visa Translation Services To Us
The visa process requires dealing with several documents but you may face delays in the process if the documents are not well translated. You can choose our solutions as our experts are aware of various document translation techniques and given below are the benefits of choosing our visa translation solutions:
Years Of Experience
We have experienced translators in our team who have great experience in visa translation. They know the best way to deliver translation accurately.
Faster TAT
We know visa process needs to be done effectively and our team understand this. Therefore, our team is always focused to deliver translation fast TAT.
Quality Control Systems
To ensure the quality of the visa translation, we follow quality control procedures. This ensures accuracy & quality is properly met for smooth visa process.
Culturally Relevant
While translating into another language, the translation needs to be culturally relevant. Our translators ensure to work on it and make it in target language.
Data Privacy
While carrying out the translation process, the data privacy is highly important. We maintain complete confidentiality and keep information safe.
Native Translator
For visa translation we have native translators. They know better about the language and thus carry out top-notch and highly-relevant translation for visa.
Choosing professional translation solutions ensures you to get an accurate translation of any official document that is required for the visa approval process. Having certified translation providers by your side helps a lot and removes any kind of stress while dealing with documents.
Get in touch
Don't hesitate to contact with us for inquiries!
We are known to provide the best quality visa translation solutions at very competitive rates. To get your visa documents translated accurately and with fast TAT, call us now.
Easy Project Consultation
Get in Touch
We are dedicated to
serve you all time
Our visa translation solutions are extremely helpful to provide the translation of all sorts of documents as per your needs and help you to successfully apply for a visa.
Why Choose Us
Choosing Tridindia for Visa Translation Can Be Your Good Decision
Visa rules keep on changing from time to time, however, each process requires accurate and certified translation for supported documents. When you get with a reliable translation company, you get translated documents fast. Given below are a few reasons why you must choose our visa translation solutions:
Higher Quality & Accuracy Level
We have a team of skilled translators who have a better understanding of visa translation. Thus, they are always able to deliver high-quality translation.
Comprehensive Language Solutions
To carry out accurate translation, our experts provide comprehensive language solutions. They work in dedicated way and also ensure great accuracy always.
Certified Translation Services
We have translators who are skilled and highly certified. They have great experienced and thus carry out guaranteed translation solutions at ease.
Native Expert Translators
We have a team of skilled native expert translators who are experienced translators. They know better about any language and thus carry out best translation.
Easy Project Consultation
To bring out great translation results, we conduct easy project consultation. With this, there is great possibility to seek translation that meets to all your needs.
Fastest Turnaround Time
One of the benefits of choosing our translation is to get results effectively. Our experts are highly skilled and thus provide top translation with fast turnaround.
Real Fact
The Unbeatable Visa Translation Master Since 2002
With our team of reliable expert translators, we are here to help you in making visa documents translated well. Our translators have great skills and thus carry out best visa translation effectively.
Steps
Take Simple Steps for Visa Translation Order
Our experienced translators will provide accurate translation visa papers while ensuring the best quality products. If interested in our solutions, follow the given steps to avail our visa translation solutions:
Contact us first
To get in touch with us, you can call or mail us.
Consult with Project Manager
Discuss your projects requirement with the experienced project manager.
Place Your Order
After the discussion process, you can place the order for your project.
Get Delivery On Time
Expect the project to get delivered well on time.
FAQ
Frequently Asked Questions On Visa Translation
TridIndia Providing Certified Visa Translation Services in:
Ahmedabad NCR Bangalore Chandigarh Chennai Delhi Gurgaon Hyderabad Kolkata Lucknow Mumbai Noida Pune Ghaziabad Gurugram Surat Visakhapatnam Dubai Abu Dhabi Ajman Oman Uttar Pradesh Maharashtra Karnataka Tamil Nadu Telangana West Bengal Gujarat Madhya Pradesh Haryana Kerala Bihar Rajasthan Assam Odisha Punjab Andhra Pradesh Jammu and Kashmir Uttara khand Himachal Pradesh Jharkhand Goa Puducherry Manipur Chhattisgarh Meghalaya Andaman and Nicobar Islands United States Philippines United Kingdom Germany Canada China Australia Ukraine Nigeria Malaysia France Bangladesh United Arab Emirates Turkey Pakistan Indonesia Saudi Arabia Kenya Egypt Taiwan Russia Singapore Peru Italy Netherlands Spain Thailand South Africa Palestine Ireland Japan Vietnam Mexico Hong Kong Sri Lanka Nepal Finland Maldives Brazil Czech ia Iran Poland Switzerland South Korea Belgium Myanmar (Burma) Lebanon Uzbekistan Greece Kuwait Ghana Morocco Qatar Sweden Armenia Ethiopia Israel Kazakhstan Romania Tanzania Latvia Denmark Argentina Oman Venezuela Bulgaria Belarus Algeria Moldova Portugal El Salvador Jordan New Zealand Afghanistan Austria Bahrain Costa Rica Hungary Albania Azerbaijan Iraq Slovenia Somalia Tunisia Yemen Colombia Estonia Georgia Norway Serbia Brunei Chile Cameroon Honduras Croatia Jamaica Lithuania Mauritius Sudan Kosovo Bolivia Slovakia Senegal Uganda Bahamas Congo – Kinshasa Côte d'Ivoire Cape Verde Curaçao Ecuador Iceland Luxembourg Montenegro Macedonia (FYROM) Mongolia Malawi Panama Rwanda Syria Turkmenistan Zambia Angola Bosnia & Herzegovina Barbados Burkina Faso Bermuda Bhutan Central African Republic Congo – Brazzaville Cyprus Gabon Guernsey Gambia Guatemala Guam Haiti North Korea Liberia Lesotho Libya Malta Mozambique Sierra Leone Tajikistan Trinidad & Tobago Uruguay Samoa Zimbabwe UAE