Voice Over Translation Services
Do you want your videos to be watched by different audiences who speak different languages? If yes, then voice over translation services is all you need to reach a wider audience and you gain more business.
Why You Should Invest in Voice Over Translation Today?
Voice Over Translation is an audio-visual translation technique under which the narrative scripts of the original audio/video files are translated into the given target languages. Once the narrative scripts are translated, our native voice-over expert records the same over the original audio track. This way, a translated voice-over is prepared, which can easily be heard in the background. Voice over translation is very important for sharing information with audiences all across the world. Based on the original video, various types of voice-over translation can be done. Plus, our team and your translation project manager can work together to make sure that the voice goes with the tone of the original content.
Businesses involved in the production of commercials, documentaries, animation, etc., often look for voice-over talent that could appeal to the target customers. However, most businesses fail to do so, in an international market. This is because the native language of the target audience might be different than yours. Hence, translating the narrative scripts into the target language is very important, apart from finding the right voice for your project. So, if you have a script or an audio/video file that needs prominent translation, get in touch with us right now. When you choose to have powerful translation technique for your video, you can ensure that he content, flow, and tone of the video matches with each other and that nothing is missed during the translation. Ensuring this is very important for development attractive brand message and a professional voice-over translation.
Affordable Voice Over Translation Services for Your Business
If your business aims at reaching audiences who speak different languages, then just voice-over in your video content is not sufficient. You need to translate the voice-over script into the languages you want. But that's a tough job and needs the expert's attention. In this case, you need to get in touch with Tridindia's native voice over professional to creatively translate and adapt content based on your specific audience. Our translators understand that a reliable human translation of voice over isn't only about translating the words. The tone is also important.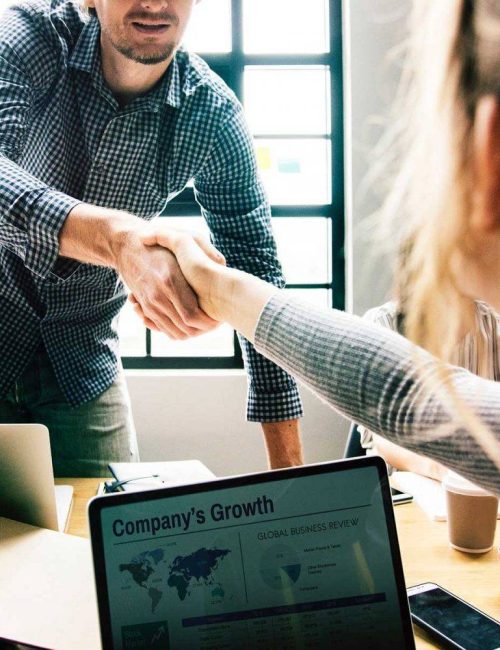 Need Of Voice Over Translation Services For Your Business Today
As a small business, your ads should match your exact brand message. Voice-overs from knowledgeable language service providers provide a sense of authenticity that text messages, as well as emails, tend to miss.
Reach Target Audience
To get connected with prospective audiences in an international marketplace and know their opinions, it is crucial to record their voice in their native languages more often. It becomes important to make the audio video easy to understand for individuals. Through translation, you can effortlessly and conveniently make this feasible.
Better ROI
The final goal of any business is to improve sales and boost the ROI of the business. In order to make your consumers purchase your product, the voice-over artist can improve your CTA conversions to a great level. This is because a voice makes the CTA a trustworthy invitation to learn more, instead of a sales-like pitch that resonates as a cliche.
Boost Sales
The variety of tone, voice, and emphasis on different words can make a level of authenticity you have to stay ahead of your competitors. Remember that a voice is a separate character that others can relate to. The translation done by a VO artist can sail you through different emotions. A VO artist is capable of luring customers.
Identify Market Potential
One of the most challenging parts of your marketing strategy is building a reputation. Instead of expecting consumers will view your logo and have an instant feeling, a voice-over artist sets up a fast relationship that can simply translate to different aspects of your brand message. With a VO artist, you can increase your customer base.
Besides these factors, several reasons show translation is required to reach a different audience. Rigorous and accurate translation of effective voice over for business growth provides a greater completion rate, improved response rates, and the fastest turnaround time.
Types of Voice Over Language Translation We Offer
With the continuous spread of globalization, Voice over language translation has become important for every company nowadays. To step into a new market, translating your voice-over in popular languages is mandatory. Here are some languages, we provide voice-over translation in:
Korean Voice Over Translation
Malayalam Voice Over Translation
Spanish Voice Over Translation
French Voice Over Translation
Japanese Voice Over Translation
Russian Voice Over Translation
Urdu Voice Over Translation
Tamil Voice Over Translation
Punjabi Voice Over Translation
Gujarati Voice Over Translation
Dutch Voice Over Translation
Chinese Voice Over Translation
And Many More…
We aim to help our clients communicate clearly with the audience they have targeted. We are known for providing sheet quality voice-over translation.
We at Tridindia
Professional Voice Over Translation to Reach Speaking Other Languages
Doing translation by myself is a bit difficult because not everyone is aware of the nuances, pronunciation, and tone of different languages. Taking professional help at Tridindia can help you sail through the difficulty of translating word-to-word. Our native voice over artists are ace at translating the script in their native language with full concentration on not changing the original meaning. No matter whether your video is created for an ad campaign or just to tell about your brand worldwide, the Tridindia team will provide you expert voice over help to meet your exact needs – to ensure global success, maximum market share, and enhanced user satisfaction.
Types Of Voice Over Translation We Offer
We translate a number of scripts and audio/video files in a number of Indian and foreign languages for different industries. Most of the clients provide us with audio/video files that are first transcribed and then translated as per the needs and requirements of the client. Here are some common types of translation in voice-over, we offer:
ADR Voice Over
Audiobook Voice Over
Radio Voice Over
E-Learning Voice Over
Commercial Voice Over
Telephone and IVR Voice Over
Anime Voice Over
Cartoon Voice Over
Internet Voice Over
Video Game Voice Over
And Many More…
Apart from these, if you have any other type of video or audio script that needs to be translated, do get in touch with us along with your requirements. Our team can manage complex translation challenges and is extremely talented in handling all sorts of your complex translation needs. So, you need not worry about anything.
Benefits Of Outsourcing Voice Over Translation Services To Us
Translation for voice over is a big responsibility. Even a minor mistake can be a huge cost for your business. This is why you should always outsource these services to a vendor who holds the required expertise and talent in the field. Our team ensures you get actual globalization and translation.
Data Privacy
You need not worry about privacy, as we are ready to sign a non-disclosure agreement to assure that your original voice over script and the translated copy are safe.
Culturally Relevant
We translate the scripts into as many languages as you want to keep in mind the culture. Hence, no matter what type of language you are looking for, you will surely get a solution from us.
Years Of Experience
We assign your project to the translator(s) who possess a specific specialization in translating scripts related to your industry or domain without any error.
Faster TAT
We assure you that the output delivered at your end would be high in quality and accuracy. Apart from this, we also ensure the fastest turnaround time on every project.
Quality Control Systems
We don't like to compromise with the quality to deliver work on time. Thus, the translated voice over script undergoes a quality check which is done by our proofreaders.
Native Translator
We have native voice over talent on board that records the translated scripts over the source audio track, in line with the tone and mood required.
In simple words, we are the ultimate outsourcing partner, if you are looking for a professional sound-quality translated voice over from someone with clear language facts. So, if you have any requirements for translating voice over, do connect with us right away.
Get in touch
Don't hesitate to contact us for inquiries!
With many years of experience in the translation industry, we assure you that your business can effortlessly get into the international market to appeal to the target audience in the right way via quality translation. Contact us NOW to know more!
Easy Project Consultation
Your Trusted
Voice Over
Translation
Agency Online
As online and media turns out to be very common in the present digital age, brands are selecting recordings as well as interactive media as a technique to reach audiences across every device more often. Besides marketing content, digital media is heavily incorporated in organizations today for eLearning content as well as training materials. Notwithstanding corporate workplaces, the media industry is proceeding to effectively deliver, transfer, and share video content with a growing worldwide audience.
The allowance for worldwide employees to contribute from across the world has expanded, in turn, enhancing and globalizing businesses both internally as well as externally. It is important to provide reliable, high quality and professional content to every employee, a growing part of which occurs across video and different multimedia. Tridindia provides rich voice over translation services with correct proofreading in translation for every one of your needs, from corporate training programs to online trending DIY videos, sharing your content worldwide.
Tridindia manages the assessment as well as the qualification of new abilities to be involved in our voice-over database. In addition to accepting just the best quality, we likewise need our talents to approach proficient sound studios for the most noteworthy audio standard. Tridindia utilizes our operations team to do post-recording editing, guaranteeing that we reliably deliver highly competitive voiceover services. We hire every voiceover ability dependent on their own experience, voice type, and sample recordings; just experts are hired to work on our projects
With highly qualified and trustworthy local voice over company near you, you can create voiceovers with ideal outcomes. Contrasted with novice talents, experts can usually record the work in a single take, disposing of the requirement for various recording sessions and eventually saving time and also costs.
Our Experts
Voice Over
Translators
Scope of Voice Over Translation
Voice-over translation is an audio-visual translation and one of the powerful voice over techniques by which story scripts are first translated as well as then recorded by native-language speaking talent over the original audio track which can be heard in the background. It is often utilized in documentaries as well as news reports to adapt the words of foreign-language interviewees in countries.
Voice-over translation is also widely utilized in projects including the localization of eLearning courses or programs (timed or untimed), and videos.
The narration script to be translated may now and then be given, if available. If not, the initial phase in the process is to transcribe the narrative parts of the video before actually starting the translation process. Scripts are typically set up in a 2-column format, where the content is shown such that it will be simple for the translator to be able to contrast the English source content with the target-language content, guaranteeing a precise translation in business field.
One of the key challenges included in translating scripts for voice-over is the requirement for the length of the translated text to be just about as close as possible to the source language length in order to guarantee an accurate synchronization of the recorded voice to the video. To do this, the translator will change the content to allow the voice-over talent language to read it at a natural speed within the time constraints needed by the length of the video.
Specialized Translation
To make sure your message will be spread effectively to wider audiences, we provide you with voice-over talent who are well-versed in different foreign-language voices. Our qualified voice talents capitalize on your viewer's understanding, which in turn increases your flexibility as well as market reach. Your voice-over script will be translated in-house, assuring maximum control over the efficiency as well as the quality of the final product. A standard voice over improve business reach genuinely.
Get in Touch
We are dedicated to
serve you all time
Our team of experts is willing to translate any type of voice over carefully and accurately so
that your message reaches your audience and makes your entry into the international market easy.
Why Choose Us
Choosing Tridindia to Get Clear Voice Over Translation
With a professional team, fastest turnaround, quality assurance, different voice over styles and much more; We have everything that makes us the perfect voice over vendor for you. Hence you need not invest much of your precious time in searching the service providers across the market. Simply get in touch with us and get your work done with an assurance of high translation quality standards.
Higher Quality & Accuracy Level
With our team of voice over translators, we assure you that you will receive high-quality voice over scripts in the selected language that also meet the highest accuracy level.
Comprehensive Language Solutions
If you are targeting more than one type of audience, then we also have comprehensive language solutions for you. We have native voice over translators to adapt your scripts in a selected language.
Certified
Translation
We offer certified voice over translation solutions to ensure that script has no errors and is well-translated utilizing appropriate words that make your brand message understandable to audiences.
Native Expert
Translators
We have a talented team of native voice over translators whose outstanding knowledge of different languages, tones, words, and a lot of factors are important to consider during translation.
Easy Project
Consultation
We conduct project consultations with the motive to understand the project requirements more deeply and plan how to work to get desirable results within time.
Fastest Turnaround
Time
Timely delivery of the assigned work has always been one of the good qualities that helped us win the trust of our clients and form long-term relationships.
Realfact
The Unbeatable Voice Over Translation Master Since 2002
To help you beat your competitors in foreign markets and boost global revenue growth, we are here with our simpler, faster and better voice over translation services that surpass your expectations.
Steps
Follow Simple Steps to Order Voice Over Translation
Let's make your business reach globally by effectively communicating your brand message to your target audiences to bridge the gap between you and them. Here is the simple process to follow-
Contact us first
Reach us via mail or call to discuss your needs.
Consult with Project Manager
Discuss your project with experts who have a good understanding.
Place Your Order
Choose a language of your choice and place your order for voice over translation.
Get Delivery On Time
We will deliver your work within the deadline.
FAQ
Frequently Asked Questions on Voice Over Translation
TridIndia Providing Certified Voice Over Translation Services in:
Ahmedabad NCR Bangalore Chandigarh Chennai Delhi Gurgaon Hyderabad Kolkata Lucknow Mumbai Noida Pune Ghaziabad Gurugram Surat Visakhapatnam Dubai Abu Dhabi Ajman Oman Uttar Pradesh Maharashtra Karnataka Tamil Nadu Telangana West Bengal Gujarat Madhya Pradesh Haryana Kerala Bihar Rajasthan Assam Odisha Punjab Andhra Pradesh Jammu and Kashmir Uttara khand Himachal Pradesh Jharkhand Goa Puducherry Manipur Chhattisgarh Meghalaya Andaman and Nicobar Islands United States Philippines United Kingdom Germany Canada China Australia Ukraine Nigeria Malaysia France Bangladesh United Arab Emirates Turkey Pakistan Indonesia Saudi Arabia Kenya Egypt Taiwan Russia Singapore Peru Italy Netherlands Spain Thailand South Africa Palestine Ireland Japan Vietnam Mexico Hong Kong Sri Lanka Nepal Finland Maldives Brazil Czech ia Iran Poland Switzerland South Korea Belgium Myanmar (Burma) Lebanon Uzbekistan Greece Kuwait Ghana Morocco Qatar Sweden Armenia Ethiopia Israel Kazakhstan Romania Tanzania Latvia Denmark Argentina Oman Venezuela Bulgaria Belarus Algeria Moldova Portugal El Salvador Jordan New Zealand Afghanistan Austria Bahrain Costa Rica Hungary Albania Azerbaijan Iraq Slovenia Somalia Tunisia Yemen Colombia Estonia Georgia Norway Serbia Brunei Chile Cameroon Honduras Croatia Jamaica Lithuania Mauritius Sudan Kosovo Bolivia Slovakia Senegal Uganda Bahamas Congo – Kinshasa Côte d'Ivoire Cape Verde Curaçao Ecuador Iceland Luxembourg Montenegro Macedonia (FYROM) Mongolia Malawi Panama Rwanda Syria Turkmenistan Zambia Angola Bosnia & Herzegovina Barbados Burkina Faso Bermuda Bhutan Central African Republic Congo – Brazzaville Cyprus Gabon Guernsey Gambia Guatemala Guam Haiti North Korea Liberia Lesotho Libya Malta Mozambique Sierra Leone Tajikistan Trinidad & Tobago Uruguay Samoa Zimbabwe UAE
Testimonial
With years of experience, we know what your industry needs for growth.
Through our industry knowledge and experience, we execute translation that will definitely profit your business.
"The best thing that I liked about TridIndia is their professionalism & promptness in delivering bulk projects within shorter time frame. Kudos to the team..!!"
"The best thing that I liked about TridIndia is their professionalism & promptness in delivering bulk projects within shorter time frame. Kudos to the team..!!"
"When you are in the technical industry, you know how difficult it is to communicate with your multilingual customers. But, TridIndia made this simple for us."