Video Translation Services
Do you want to spread your brand message through video? Do you want to make it accessible to everyone across the world? If you are targeting more than one market, then you are required to get the brand message video translated into different languages to attract more audiences, build brand authority, scale up the sales and revenue.
Why You Should Invest in Video Translation Today?
If you're among the 71% of B2B marketers developing video content, then your audience most probably watched your videos. But what if large numbers of customers across the globe were viewing your content? YouTube has turned into the second largest search engine on the internet, processing more than 3 billion searches a month.
If your video is not translated, even if non-English speakers view your videos, they will possibly stop viewing it further when they realize they can't comprehend it. Even though visual cues shown in a video can go a long way, viewers are not going to share your content if you haven't translated as well as localized your content. Translating the video content allows companies to increase their reach to overseas audience and this is one of the known benefits of professional translator working on your solutions. Through the professional translation of these videos, you can use that content in multiple countries, getting more bang for your buck. Moreover, cutting down the language barriers help a brand stand out unique from the competitors. Your potential audience will like your content if find it in their local language. It drives winning comments, social sharing, and discussions to widen your brand and business reach.
Affordable Video Translation Services for Your Business
Video translation refers to the process of converting video file from one language to text format in another language. If you want to create a video for your foreign clients or customers perfectly, it is not sufficient to convert it from word to word, but you also need to give importance to local language, grammar, vocabulary, nuances, and culture, according to the country you're targeting. This is better done by human translators, who have great passion and knowledge about every essential aspect of video conversion. Tridindia is the best provider of video translation and you don't have to think too much how much should you spend on translation to help your business know about you and become your potential customers.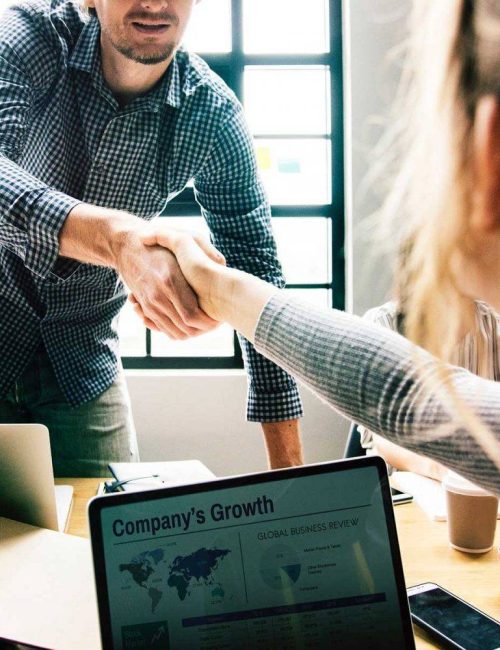 Need of Video Translation Services For Your Business Today
If you want to create a video for your international viewers, it is important to translate it along with considering its synchronization with visual elements. A closed caption of the video through translation can be used in all environments such as noisy situation and few worst translation mistakes and make them unrelated with the content. Some reasons why video files translation is necessary for businesses are as follows –
Reach Target Audience
Better adapting the content according to the language, tone, grammar, dialects, idioms, and all nuances of the country helps in ensuring that a message reaches the targeted viewers accurately. If you convert video into text, you can make it accessible to people with hearing problems in all environments.
Better ROI
According to the study's report, about 80% of the online traffic worldwide will be obtained through video content. Hence, to use videos effectively in multiple languages for all audiences including people with hearing impairments & increase its effectiveness, it is crucial to translate it in the text format maintaining the same meaning & accuracy.
Boost Sales
It sounds obvious, but your brand or business will build a reliable reputation if viewers find it into their local language. Text-based content of your video can invite positive comments and reviews from foreign language users and sharing it in the wider social circle, therefore making your business highly recognized in the market and more engagement means for sales.
Identify Market Potential
If you need to expand business presence in a new market, you need to understand the market first and translation is the first step. Converting videos in the text of various languages can help you increase the views and promote your product or service easily. Translating video advertisements is beneficial to convey the message with the same meaning and impact in multiple languages.
Thus, despite putting lots of efforts and spending time for the creation of fantastic video in your local language for a foreign audience, it is important to get it translated by professional translation experts to get across the complete message. Our services of manual translation through native translators help in avoiding embarrassing mistakes that can result into poor wrong translation. It results in better audience engagement, maximize ROI, and make your brand stand out from the crowd.
We at Tridindia
Professional Video Translation To Boost Your Reach
The upsurge in video content isn't limited to English-speaking regions. Consumers in different countries even hope to be educated in this manner by reputable brands. Latin America, for instance, comprises the highest demand for video content around the world. Across the globe, Saudi Arabia is the country with the most significant levels of daily online video access. Capitalise on the certain opportunities on offer overseas by translating video content as well as engaging with potential customers in their specific language and via the selected medium. The native translation experts at Tridindia acknowledge why is translation important for any regional specificities or cultural differences in your target market as well as will guide you in offering content that actually speaks to the locals and boosts your reach.
Types of Video Translation We Offer
Localising your videos by communicating with Tridindia experts will make the content more impactful, you've already invested into producing, by permitting it to be valued by prospects across the world. Does not matter what kind of video you want to convert, search for valuable translation services near me and choose Tridindia. We provide the accurate and timely translation for all. Our services are offered for the following types of video requirements.
Video Games
Animation Films
Movies
E-Learning Courses
Podcasts/Webcasts
Presentations
Interviews
Advertisements
Panel Discussions
Documentaries
Seminars & Conferences
And Many More…
Our team of multilingual translators has several years of experience in offering the high-quality as well as satisfactory services of video conversion. When you want to make video serve at bigger level, there is need to first look and follow globalization and translation concept. This gives us the ability to help clients with a broad range of translation needs.
Benefits Of Outsourcing Video Translation Services To Us
Outsourcing the need for video conversion to us helps to get the translation done by professionally-trained and this is the crucial facts of having translation firm with certified human experts. We increase the accuracy, speed, and quality of translation with reduced cost by getting the video content converted by talented human translators. Here are some of the benefits, that you can avail by working with us –
Data Privacy
We have NDAs (non-disclosure agreements) and confidentiality agreements on files that assure 100% confidentiality and protection of entire information you share with us.
Culturally Relevant
Our professional linguists have relevant background and area-specific expertise across an array of industries and topics. Therefore, we can handle all projects that need detailed knowledge.
Quality Control Systems
From the first stage of our translation process to the last stage, we maintain the top standards of quality and accuracy to deliver the output beyond their expectations.
Faster TAT
No matter what the type and size of your video file is, we assure the highest scale of quality and accuracy with the fastest TAT (turnaround time). So, reach us at any time you need.
Years Of Experience
At Tridindia, our experts have extensive years of work experience in delivering excellent video translation that help clients expand their business.
Native Translator
We have appointed translators who are comfortable at translating a video in different formats.
As we aim at facilitating trust-worthy relationships with our clients, thus it becomes evident that all our efforts always remain inclined towards the thought that 'how can we serve our global clients even better'. We guarantee you do not get negative translation and always get the best experience by seeking our solutions.
Get in touch
Don't hesitate to contact us for inquiries!
No matter which media you use to promote your video, we're here to help you by providing outstanding translated videos in the language of your target audience. To connect with us, call NOW!
Easy Project Consultation
Your Trusted
Video
Translation
Agency Online
The demand for video translation is increasing. Global companies depend on multilingual videos like never before for global marketing, product training, customer acquisition, and technical support. Video has turned into an impactful sales & marketing tool and you need to understand why do you need translation for solutions. Getting expert translation highly facilitates multinational customers in settling on buying decisions all through the sales process irrespective of the languages they speak. Videos are likewise the best tools for consumer self-learning as well as support. This is why you need Tridindia, the leading video translation agency culturally and linguistically accurate video translation solutions in all Indian and foreign languages.
We accept all types of video formats such as .avi, .wmv, .mp4, .mov, .flv, and more. So, you can get all your video files converted into the desired format (text). Here is an example of some of these –
AVI (Audio Video Interleave)
FLV (Flash Video Format)
WMV (Windows Media Video)
MOV (Apple QuickTime Movie)
MP4 (Moving Pictures Expert Group 4)
We provide the translation for all of these formats in all major languages at the best accuracy rate. Hence, tell us what type of video file you have, we will translate it for you within the specified time, and budget. Plus point is that our linguists have the capacity to translate other formats also, such as YouTube, RealText, STL, Adobe Encore, etc.
The quick advancement of the digital economy wants simpler, faster, and better translation services that today's enterprises rely on to stay ahead of the competitors in foreign markets and boost global revenue growth. The hyper-connected world has basically transformed consumer expectations when it comes to translation speed and at cheap translation cost. Quality translation turnaround times are no longer calculated in weeks and days; rather they are measure in hours or minutes. Tridindia's video translation solutions provided by our experts are done manually, which ensures zero error in the translation and high-accuracy
Having multilingual translation videos can let you reach a global audience as well as boost your
customer base. With an enthusiastic team that is skilled in managing high-quality video translations for our clients, Tridindia can assist you to easily accomplish that.
Our Experts
Video
Translators
Scope of Video Translation
Online video as well as respective video translation solutions are escalation and are on the way to turn into a highly important communication medium internationally. Really soon, video content will represent almost 70% of consumer internet traffic. Therefore, to guarantee your visibility on the internet, it is crucial to have engaging video content and seeking help from well-known translation company serving in the niche for long time.
However, like every business try to communicate in their clients' languages, similarly video content works amazingly when it is in a language customized as per its audience. That is why the ideal way to gain a global audience is to get your videos translated by experts.
With many years of good experience, our human native translators can help you to translate videos of any format in more than 250 languages with accuracy including the following –
Spanish Video Translation
Russian Video Translation
Italian Video Translation
And more..
Select from a variety of languages be it Indian or international, and let us translate your video perfectly ensuring it meets all standards of authenticity, timely delivery, and quality.
Specialized Translation
Trusted by top Fortune 500 companies and pioneering enterprises worldwide, Tridindia helps our customers with succeeding in foreign markets with speed. Tridindia removes the old translation models with our human translation solutions that deliver on-demand as well as professional language translation services at scale, in more than 100 languages. Our experts work on solutions and ensure no lost in translation while working on your solutions.
By impeccably connecting businesses as well as individuals with the world's linguists through our on-demand translation environment, we help remove the language barriers between businesses as well as their consumers and among people and nations.
Case Studies
We are dedicated to
serve you all time
Using the right techniques, we can assign translators to work on the same project simultaneously,
allowing us to provide fast turnarounds while keeping up the best level of quality possible.
Why Choose Us
Choosing Tridindia to Get Outstanding Video Translation Solutions
Our professional translators, editors, proof readers, project managers, and all experts are ready to assist you with the customized translation of your video files. Our organized and proven process gives a faster turnaround time with first-class results and these are most important translation facts when you work with professionals. Following are some of the key features, that make your mind to outsource the translation requirements to us.
Higher Quality & Accuracy Level
Our team of video translators makes sure that the translated video should meet the high accuracy and quality levels. We also strive to maintain the original meaning intact.
Comprehensive Language Solutions
If you are targeting viewers who speak their native languages, we have comprehensive language solutions for you. We have native translators who are proficient in their native languages.
Certified
Translation
We offer certified translation solutions that ensure your video translation is done perfectly and contains zero errors that would definitely enhance the viewing experience.
Native Expert
Translators
We have the best troupe of native expert translators who possess excellent knowledge of specific languages, pronunciations, and words used. They ensure that their work has great accuracy that meets your needs.
Easy Project
Consultation
We also conduct easy project consultation for our clients to visit and have face to face discussion regarding the project, work plan and deadlines.
Fastest Turnaround
Time
We believe in delivering work with the fastest turnaround time because that is what any successful business does. We don't want that you face any inconvenience.
Realfact
The Unbeatable Video Translation Master Since 2002
To achieve accuracy, we focus on the well-organized translation process so that your brand message reach your target market without any interruption and you witness a great boost in your brand popularity.
Steps
Follow Simple Steps to Order Video Translation
We give our best to keep the cost of quality video translation reasonable for businesses of all types and sizes. We would be happy to connect with you and suggest a highly competitive solution for your specific needs. Our experts are aware what does translation mean and how to provide effective solutions. Follow the steps to place an order for a video translation service now.
Contact us first
Just give us a call or mail us your requirement, we will get in touch with you soon.
Consult with Project Manager
Our knowledgeable project manager would be happy to connect with you and discuss your project requirements.
Place Your Order
If you agree with our terms & conditions, place your order without a second thought.
Get Delivery On Time
You will get your project work completed by our professional translator within the deadline.
FAQ
Frequently Asked Questions on Video Translation
TridIndia Providing Certified Video Translation Services in:
Ahmedabad NCR Bangalore Chandigarh Chennai Delhi Gurgaon Hyderabad Kolkata Lucknow Mumbai Noida Pune Ghaziabad Gurugram Surat Visakhapatnam Dubai Abu Dhabi Ajman Oman Uttar Pradesh Maharashtra Karnataka Tamil Nadu Telangana West Bengal Gujarat Madhya Pradesh Haryana Kerala Bihar Rajasthan Assam Odisha Punjab Andhra Pradesh Jammu and Kashmir Uttara khand Himachal Pradesh Jharkhand Goa Puducherry Manipur Chhattisgarh Meghalaya Andaman and Nicobar Islands United States Philippines United Kingdom Germany Canada China Australia Ukraine Nigeria Malaysia France Bangladesh United Arab Emirates Turkey Pakistan Indonesia Saudi Arabia Kenya Egypt Taiwan Russia Singapore Peru Italy Netherlands Spain Thailand South Africa Palestine Ireland Japan Vietnam Mexico Hong Kong Sri Lanka Nepal Finland Maldives Brazil Czech ia Iran Poland Switzerland South Korea Belgium Myanmar (Burma) Lebanon Uzbekistan Greece Kuwait Ghana Morocco Qatar Sweden Armenia Ethiopia Israel Kazakhstan Romania Tanzania Latvia Denmark Argentina Oman Venezuela Bulgaria Belarus Algeria Moldova Portugal El Salvador Jordan New Zealand Afghanistan Austria Bahrain Costa Rica Hungary Albania Azerbaijan Iraq Slovenia Somalia Tunisia Yemen Colombia Estonia Georgia Norway Serbia Brunei Chile Cameroon Honduras Croatia Jamaica Lithuania Mauritius Sudan Kosovo Bolivia Slovakia Senegal Uganda Bahamas Congo – Kinshasa Côte d'Ivoire Cape Verde Curaçao Ecuador Iceland Luxembourg Montenegro Macedonia (FYROM) Mongolia Malawi Panama Rwanda Syria Turkmenistan Zambia Angola Bosnia & Herzegovina Barbados Burkina Faso Bermuda Bhutan Central African Republic Congo – Brazzaville Cyprus Gabon Guernsey Gambia Guatemala Guam Haiti North Korea Liberia Lesotho Libya Malta Mozambique Sierra Leone Tajikistan Trinidad & Tobago Uruguay Samoa Zimbabwe UAE
Testimonial
With years of experience, we know what your industry needs for growth.
Through our industry knowledge and experience, we execute translation that will definitely profit your business.
"The best thing that I liked about TridIndia is their professionalism & promptness in delivering bulk projects within shorter time frame. Kudos to the team..!!"
"The best thing that I liked about TridIndia is their professionalism & promptness in delivering bulk projects within shorter time frame. Kudos to the team..!!"
"When you are in the technical industry, you know how difficult it is to communicate with your multilingual customers. But, TridIndia made this simple for us."