Website Translation Services
Getting our high-quality website translation services allows businesses to optimize their websites to see boost in search ranking and provide the best user experience that fosters trust. With our expert translators, your website can easily use the approach of a multilingual SEO strategy to see an increase in international engagement and conversion rates.
What is Website Translation?
Website translation is the process where your website content is modified to make it easily available and accessible to a target audience in their own language. Today, more than 1/3 of all internet users are non-native English speakers but the majority of businesses create websites while keeping content in the English language. By translating the website, the different types of content of the website including text, images, videos, PDFs, etc, translate to ensure a superior customer experience.
Using website translation helps the visitors to stay for twice as long on the website.  By making multilingual versions of the website, you make content quick to read and this approach can be considered as an opportunity which will require little effort to attract customer attention. With website translation, businesses ensure the website serves in a linguistically and culturally appropriate way to the target audience.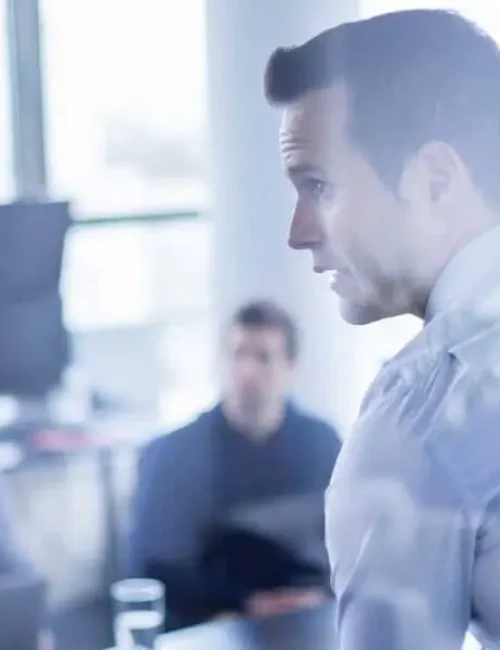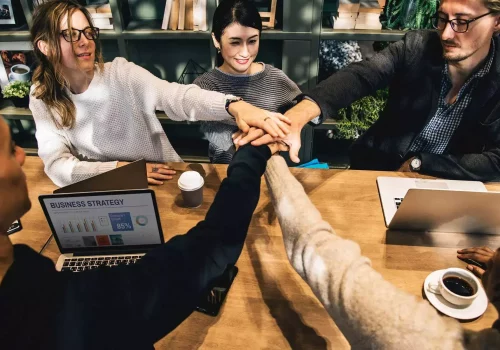 SEO-Friendly Website Translation
Clear communication and better user accessibility are key elements that help the business to excel. To make your website work best in the global digital space, multilingual SEO is pivotal to have a successful website translation campaign. Website translation is about more than just translating the website content from one language to another and it also makes website to be considered by search engines on how website should rank.
A successful website translation brings in the efforts to make the website ready as per multilingual SEO strategy. This can make your website to be ready to achieve higher search engine rankings as per the search preferences. With this, it is much more possible to reach as many potential customers as possible.
Enhance Your Global Impact with Expert Website Translation Services
Today's digital space is all interconnected and this has made businesses to be no longer confined by geographical boundaries. By making the best online presence through a website, businesses can easily tap into the vast global market. However, to truly succeed on a global scale it is important for businesses to consider the importance of website translation in order to localize as per the market. Many businesses have already embraced website translation fully and they are seeing amazing results in terms of gaining a competitive edge in the global market.
The one major benefit of website translation is to make it finally able to reach a broader audience and this benefit cannot be overstated. When your website content is in multiple languages this can instantly make your website accessible to people from different linguistic backgrounds belonging to different markets.
When your website is ready to speak in the language of the target audience, this helps to win the audience trust. By getting professional website translation, you can see a significant increase in website traffic, engagement, and ultimately leading to more conversions.
Types Of Website Translation We Offer
Websites can be categorized on the basis of the functions they perform and their business. Just as you give much importance to designing a site, equal significance should be given to its translation to allow foreign visitors to easily access the given information. Also, there are very
affordable language translations prices
available at our place. Here are some popular types of websites we can translate –
Social Media Websites
Business Websites
Religious Websites
NonProfits Websites
Portfolio Websites
College Websites
School Websites
Infopreneur Websites
Brochure Websitses
Coupon Websites
Podcasting Websites
Informational Websites
Educational Websites
Entertainment Websites
Personal Websites
Question & Answer Websites
Photo Sharing Websites
Bio Websites
Blogs Websites
Personal Websites
Niche Affiliate Websites
Gaming Websites
eLearning Websites
Banking Websites
And more…
Translation of a website usually results in a changed structure or improper formatting. But, this problem is not faced while working with us. We guarantee quality and accurate translation as per the website design, target language, and structure. Our team
know how to translate a website
while keeping cultural relevance into account.
We at Tridindia
Professional Website Translation For Global SEO
If you have already invested your hard-earned money in digital marketing efforts such as SEO, you know that it is very essential to make your site easy to find through search engines. It is very convenient to rank in search results when your website has a native-language version for Google to index. Your website visitors and customers may genuinely be crying out for a translated site. If an important portion of your user base is accustomed to browsing in some other language, it is time to translate.
Affordable Website Translation Services To Reach Across Borders
In terms of online communication, your website is one of your primary assets and most essential communication channels. Hence there is a major need of website translation. In the coming years, a website will need translation into 48 languages to reach the same proportion of the internet audience from all across the world. While you might cover regional or local markets now, there are high-potential markets still waiting to be covered. Website translation is the key to stepping into these new markets.
Websites hold great importance and expanding your presence internationally is the best possible when you work on making your website to be interactive. To reach out to different markets, website translation holds significant importance and it helps create doors for international prospects. Many businesses are already embracing website translation and taking the initiative to translate your website will definitely give you gain a competitive edge in the global market.
With website translation, you can put your business in a position where you can make a customer-centric approach that sets you apart from competitors. This also ensures your website is not only linguistically available but it also serves in a culturally appropriate way.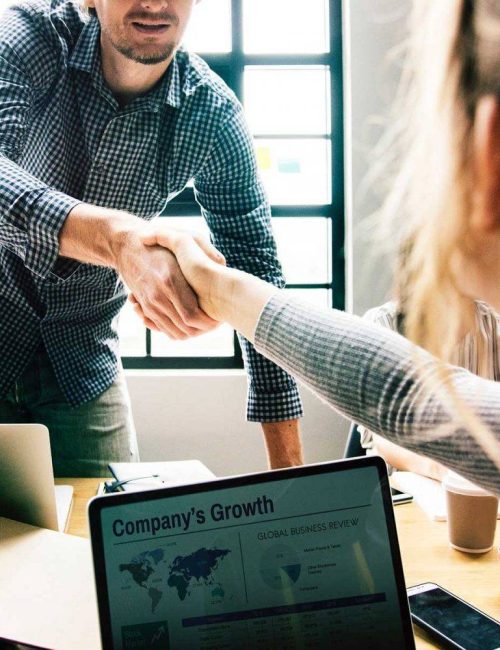 Need of Website Translation Services For Your Business Today
As the use of the internet is growing in the world of international trade and business, the need for maintaining translated and localized versions of websites is also increasing. Translating website content by knowledgeable language translators into the native language of targeted online visitors improves customer's time spent on a large scale and helps companies with several benefits including the following –
Reach Target Audience
A multilingual website is the foundation of global business success. Over 73% of online visitors search the internet in other languages than English. Translation of website content into targeted customer's language helps in increasing the reach in international non-English speaking markets.
Identify Market Potential
Creating a multilingual website is essential to reaching new markets, but how would you ensure if a specific market has the potential for your business growth or not. The translation is a cost-effective and efficient way to research customers' preferences, competition levels, and other factors.
Boost Sales
Market reports have proved that customers are 3 times more likely to purchase products through websites if they find the website content in their native language. Therefore, if you wish to maximize your sales volume then translate your website content into customers' language through professional translation.
Better ROI
By speaking customers' language, you can reach them much faster and better with your product or service information and persuade them for purchasing. Translators with detailed knowledge of a target market, language, and culture provide a pleasant user experience and proven business results that leads to more ROI.
The mother tongue has a very emotional connection with its native speakers. Hence, a bond of trust is created with the brand, if the website says it all in the native language. So, if you wish your website is visited by a larger volume of visitors, you need to translate your business website for your business.
Why You Should Invest in Website Translation Today?
Website translation assists you boost revenue. As per the Common Sense Advisory, 72% of internet users are more probably to purchase products if the information is in their native language. Developing a multilingual site will provide your business a wide exposure. A website in the user's native language will increase his or her confidence in your products. This is because they feel more comfortable with the content. Website translating solutions can develop an SEO-friendly site with a specific keyword strategy.
Fastest professional website Translation Services by 4000+ certified website translators who offer accurate website Translation in 250+ languages for government, public and private sectors. Translating website content is important in today's global online marketplace. Online visitors are 3x more likely to purchase the products from a website that provides information in their native language. Hence, website translation is a vital component of any global business expansion strategy. If you don't want to lose many potential customers because of language differences, then let our reliable translation professionals allow your design and message to get across to the audience by translating the website into a target language with in-context work.
Benefits of Outsourcing Website Translation Services to Us
For more than 18 years, we have been constantly serving international projects involving the translation of various types of website content. The passionate translators have enough resource materials, industry experience, linguistic skills, educational background, and understand how to build a multilingual website. Here are some benefits you can avail of by taking our services of precise translation.
Data Privacy
We are committed to respecting clients' privacy and very well understand your need for protecting your personally identifiable information. So, we ensure the complete safety of your data.
Culturally Relevant
Cultural differences often result in variance in the formatting, tone differentiation, and more which can lead to cultural issues. That's why we have native translators with a detailed understanding.
Quality Control Systems
We understand that quality plays a vital role in translation because any minor mistake can convey the wrong meaning. That's why we assign your project to talented translators.
Faster TAT
We are ready to serve you with effective and affordable services of quick translation of websites round the clock, no matter which industry you belong to or where you're located.
Years Of Experience
We have more than 18 years of experience and thus can provide you with an accurate translation in 250+ languages. With our services, you can confidently step into a new market.
Native Translator
We have a team of native translators who have sufficient knowledge to provide you with a quality translation. Our native translators can help you translate your website efficiently.
We are supported by highly professional and experienced translators, who have been rendering quality translations for all types of websites in all types of formats. Not just this, we make sure that our clients receive every sort of language support under one roof and experience actual website translation success. So, if you wish to enjoy the fruitful benefits of a multilingual website, we can surely help you with a quality translation that will boost your revenues and the website's popularity.
Get in touch
Don't hesitate to contact us for inquiries!
Website translation is a good way to represent your business to potential new markets and hopefully attract new customers. So, If you want to hire our services, call us now!
Easy Project Consultation
Your Trusted
Website
Translation
Agency Online
Website translation plays an important role to boost your brand and increase your audience by translating the text of your marketing content so that it suits the culture of your audience. The translators of our trusted website translation agency have a high degree of knowledge of various cultures so they can work on popular languages for website translation. This means utilizing well-translated metaphors and idioms that appropriately present the features of your business's products. The perks of translating your site will clearly be seen when you begin to see your sales grow and customer base. At long last, you may observe that all that hard work of translating your website has paid off and you have gathered a competitive benefit over rival businesses. With a large group of trained and experienced translators, we specialize in translating website content for all clients. Here are some of the Indian and foreign languages we can translate for your website.
Tamil
Hindi
Telugu
Gujarati
Kannada
Punjabi
Malayalam
Marathi
Bengali
Urdu
Russian
German
Spanish
French
Japanese
Chinese
Arabic
Korean
Dutch
Turkish
And More..
This language expertise has helped us to serve global clients and translate their websites that relate to different sectors. Also, because of that, we have helped customers with standard industrial manufacturing translation. Hence, you can reach us to get multilingual solutions for your website within the specified time frame. When it's a matter of nitty-gritty as to what website translation really is. It is the method of changing a current site so that it is more accessible, convenient to use, and more culturally prominent to the targeted audience. Overall, more than 33% of all those that use the internet do not communicate in English and research has revealed that a customer to a website stays twice as long if the site is written in your customer's native language. So this clearly shows the perks of website translation.
Our Experts
Website
Translators
Need of Website Translation
Translating your website into another language can enhance a positive multilingual experience for users, increasing consumer trust in your brand which inherently boosts revenue, as internet users are more likely to purchase when accessing information in their native tongue. A multilingual website includes fruitful blog translation too that will ensure a steady competitive edge, taking your brand ahead of others to penetrate different markets, as users visiting your pages and accessing your content will go through a sense of familiarity and resonate with your brand. SEO is a huge thing in today's digital landscape, mainly when it comes to the need for content to penetrate the desired target markets and reach a wider audience. Efficient multilingual SEO strategies can be accommodated with the help of translating your website into various language combinations, the more high ranking, the better, multiplying the odds of acquiring higher ranking and better search results, which leads to more exposure for your brand.
Specialized Translation
Sometimes your reputation leads up to you, and your brand takes off in a new market. If you uncover unexpected overseas interest in your products and services, keep the momentum going by translating your site. This reflects your appreciation for your new customer base and provides them a platform to directly get attracted to your brand. If you are already conducting business beyond your domestic market, it is best practice to offer translated information and support for international customers. Customers are likely to generate more business with your brand when they can read product descriptions, know payment and shipping options and transact in the language they are comfortable in. That's why with a website, you should also opt for flawless document translation.
Having a translated website can differentiate your brand from the competition. Stepping into a new market before your rivals can assist you to get market share faster, and empowers you to set the standards for services and quality that your rivals will have to meet later. Your competition may already be serving online audiences in their native language. To be relevant in those markets, you should translate your site, too. Fortunately, there are translation services that help you to step into new markets fast, with a brand-perfect translation that can deliver you an edge in the global market and customer experience.
Another benefit of professional translation of websites is that it can improve search engine optimization. When you translate the content in your site into some other language, you will be including a lot more content to your site. If you translate it into ten various languages, your site will be ten times richer in content than before. One thing you have to know is that search engines favor sites that hold useful content, and they will give your site a higher ranking in SERPs.
Case Studies
We are dedicated to
serve you all time
Boost consumer trust for your product with professional website translation
as this helps you build an instant connection between you and your customer.
Why Choose Us
Choosing Tridindia for Website language solutions can be the best decision.
We understand that a one-size-fits-all approach does not work while translating the website content as it creates an impact on the website structure. That's why we combine advanced technology with powerful translation strategies to improve the quality and competitiveness of your site while keeping the source format. There is a long list of the major highlights of our services for website translation. Some of them are as follows:
Higher Quality & Accuracy Level
Our professional translators maintain a certain standard in higher quality and accuracy levels. This will help you engage more customers with your brand.
Comprehensive Language Solutions
We offer professional comprehensive language solutions that will definitely help you step into the international market. By having a correct solution you aim for a larger audience.
Certified
Translation
Our team has certified translators who provide certified translation services. The translators are high-skilled and knowledgeable to deliver you an accurate translation that gets easily approved.
Native Expert
Translators
With the assistance of our native expert translators who are specialized in different industries, you can translate your website accurately into more than 250 languages.
Easy Project
Consultation
Tridindia looks after the convenience of every customer. Thus, we provide you with easy project consultation and this helps you to save your most valuable time.
Fastest Turnaround
Time
We offer you the fastest turnaround time for every project. Our expertise and knowledge give us the potential to deliver every translation project without any delay.
Realfact
The Unbeatable Website Translation Master since 2002
Our experienced translators understand your culture and the targeted language that helps you achieve an appropriate website content translation. Our company provides your brand the confidence to step into a new market.
Steps
Take some easy steps for Website Translation Order
It's time to establish global footprints and come up with a website that resonates with the local masses, irrespective of the location and culture. So, if you are looking for a website translation company, then just follow the below-mentioned steps-
Contact us first
Call or mail us to tell us about your project.
Consult with Project Manager
Talk to our professional project manager regarding your project needs.
Place Your Order
Choose the type of language and service you want to hire.
Get Delivery On Time
Get the work done in a timely manner without any delay.
FAQ
Frequently Asked Questions on Website Translation
Website Translation Useful Resources
TridIndia Providing Certified Website Translation Services in:
Ahmedabad NCR Bangalore Chandigarh Chennai Delhi Gurgaon Hyderabad Kolkata Lucknow Mumbai Noida Pune Ghaziabad Gurugram Surat Visakhapatnam Dubai Abu Dhabi Ajman Oman Uttar Pradesh Maharashtra Karnataka Tamil Nadu Telangana West Bengal Gujarat Madhya Pradesh Haryana Kerala Bihar Rajasthan Assam Odisha Punjab Andhra Pradesh Jammu and Kashmir Uttara khand Himachal Pradesh Jharkhand Goa Puducherry Manipur Chhattisgarh Meghalaya Andaman and Nicobar Islands United States Philippines United Kingdom Germany Canada China Australia Ukraine Nigeria Malaysia France Bangladesh United Arab Emirates Turkey Pakistan Indonesia Saudi Arabia Kenya Egypt Taiwan Russia Singapore Peru Italy Netherlands Spain Thailand South Africa Palestine Ireland Japan Vietnam Mexico Hong Kong Sri Lanka Nepal Finland Maldives Brazil Czech ia Iran Poland Switzerland South Korea Belgium Myanmar (Burma) Lebanon Uzbekistan Greece Kuwait Ghana Morocco Qatar Sweden Armenia Ethiopia Israel Kazakhstan Romania Tanzania Latvia Denmark Argentina Oman Venezuela Bulgaria Belarus Algeria Moldova Portugal El Salvador Jordan New Zealand Afghanistan Austria Bahrain Costa Rica Hungary Albania Azerbaijan Iraq Slovenia Somalia Tunisia Yemen Colombia Estonia Georgia Norway Serbia Brunei Chile Cameroon Honduras Croatia Jamaica Lithuania Mauritius Sudan Kosovo Bolivia Slovakia Senegal Uganda Bahamas Congo – Kinshasa Côte d'Ivoire Cape Verde Curaçao Ecuador Iceland Luxembourg Montenegro Macedonia (FYROM) Mongolia Malawi Panama Rwanda Syria Turkmenistan Zambia Angola Bosnia & Herzegovina Barbados Burkina Faso Bermuda Bhutan Central African Republic Congo – Brazzaville Cyprus Gabon Guernsey Gambia Guatemala Guam Haiti North Korea Liberia Lesotho Libya Malta Mozambique Sierra Leone Tajikistan Trinidad & Tobago Uruguay Samoa Zimbabwe UAE
Testimonial
With years of experience, we know what your industry needs for growth.
Through our industry knowledge and experience, we execute translation that will definitely profit your business.
"The best thing that I liked about TridIndia is their professionalism & promptness in delivering bulk projects within shorter time frame. Kudos to the team..!!"
"The best thing that I liked about TridIndia is their professionalism & promptness in delivering bulk projects within shorter time frame. Kudos to the team..!!"
"When you are in the technical industry, you know how difficult it is to communicate with your multilingual customers. But, TridIndia made this simple for us."