Legal Interpretation Services
Make your communication with law enforcement personnel less difficult with the help of legal interpretation services. This will allow you to put your points clearly in their native language with the help of a professional interpreter.
Why You Should Invest in Legal Interpretation Today?
Law is the profession that requires the lawyer to be perfect in speaking up and interacting with people. But, the problem arises when the lawyer has to fight the case keeping in mind multilingual communication and he/she finds it difficult in putting his/her points clearly in front of the court. Not just in the court, business and legal matters cannot be separated from each other. Right from the day, you plan to establish a business, you need to follow governmental and business laws to run your business operations smoothly.
Fastest professional Legal interpretation services by 4000+ certified legal interpreters who offer accurate interpretation services in a legal setting in 250+ languages for government, public & private sectors. If you are conducting business in a foreign country, you might need to resort to legal interpreting for a number of reasons, just to make sure that the language gap is eliminated and your message is clearly communicated. So, if you are looking for an interpretation vendor, who can offer you error free interpretation solutions and help you communicate with foreign business parties over legal matters, you are at the right place.
Affordable Legal Interpretation Services for Your Business
Interpretation involves communicating thoughts (orally) from one language to another; and when the communication is about legal matters, it is termed legal interpretation. Unlike general interpretation, this type of interpretation requires precise knowledge and understanding of legal terminologies and jargon. Hence, one must always hire certified and accredited interpreters to get the task done.
Tridindia is the primary choice of law firms when it comes to choosing the best affordable legal interpretation service provider. With more than 30 years of experience and a big network of high-skilled interpreters, we are your inside source for legal interpreting solutions. We can introduce you to specialist legal interpreters in over 100 languages. We have professional interpreters who have a good understanding of actual differences between translation and interpretation and the legal terminology that vary greatly from nation to nation. This implies that our interpreters who can speak both the source language as well as the target language can easily interpret courtroom proceedings. Regardless of your situation, our team of legal interpreters can assist you. Whatever legal interpretation you require, an in-person legal interpreter can be sent to your given location. Removed one sentence.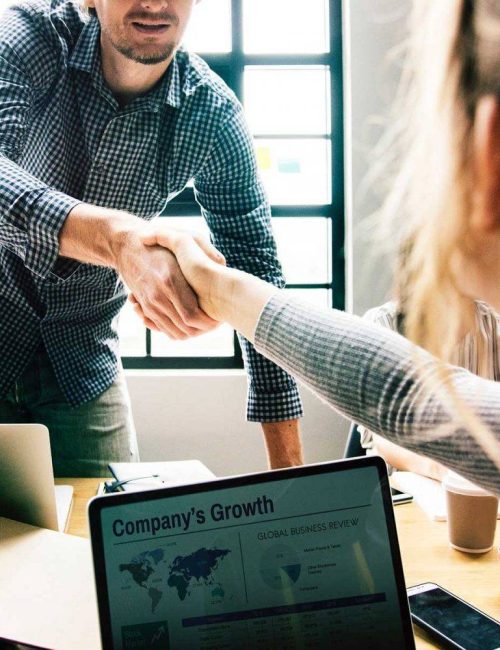 Need of Legal Interpretation Services For You Business Today
Businesses often face legal concerns (such as setting up a business in a foreign country, registering a business, resolving tax issues, entering into a legal contract with a foreign business party, etc.) which should be dealt with proper care and attention. Any single mistake in communicating legal information can be very dangerous for your business.
Understand And Follow The International Laws
Suppose you set up a business in a foreign country, you need to understand that the laws followed in your country and the foreign nations are dissimilar. Hence, you will need legal interpretation to make sure that your business operations run smoothly.
Settle Business and Other Issues
Interpretation is also needed to settle any business-related issues with your foreign business delegates, etc. Hence, most companies use fruitful business interpretation to resolve any payment issues or office land issues, if there is a language gap between the parties.
Facilitate Communication
As already mentioned above, legal concerns are very critical in nature. They consist of industry-specific jargon or specific legal terms, which must be clearly conveyed to the other party that belongs to a different language background than yours.
Accessing the International Market
Entering the international market is not that easy. Be it approaching the international vendors, tying up your business with them, etc., you will need a legal interpreter to help you communicate as well as understand the target market.
In simple terms, using the crucial benefits of interpretation company is necessary at every step, where you need to communicate with non-native individuals, foreign business partners/ delegates, etc., over legal matters. However, it should be noted that this type of interpretation requires the guidance of accredited interpreters since it is very critical in nature.
Types of Languages We Offer for Legal Interpretation
Communication is very important, be it in your professional life or day-to-day life. When it is about legal matters, one should make sure that the speaker and the listener clearly 'understand' what has been said. Regardless of your situation, our team of legal interpreters can assist you. All the necessary qualities in legal interpreter help to provide smooth and accurate interpretation. Here is the list of languages in which we do legal interpretations.
Punjabi legal Interpretation
Hindi legal Interpretation
Urdu legal Interpretation
Bengali legal Interpretation
Tamil legal Interpretation
Telugu legal Interpretation
Malayalam legal Interpretation
Gujarati legal Interpretation
Russian legal Interpretation
Spanish legal Interpretation
French legal Interpretation
German legal Interpretation
Arabic legal Interpretation
Chinese legal Interpretation
Dutch legal Interpretation
And many more..
Whether you need professional interpreting assistance for courtroom procedures or immigration interviews, Tridindia's professional interpreters will always be there to serve you quality interpretation and surpass your expectations. We have the ability to handle legal interpreting in various languages, ensuring all needed legal jargon and terminology are accurately interpreted as well as understood. Our qualified staff comprises native speakers who comprehend the legal terminology widely used at the local and global levels.
Why Choose Us
Choosing Tridindia to Get Impactful Legal Interpretation
With years of experience in the interpretation sector, we clearly stand as the ideal resource for professional interpretation of legal concerns and know what correct interpretation mean in business growth. So, if you are looking for service providers, who are well versed in interpretation, we are certainly the right hand to hold.
Higher Quality & Accuracy Level
While performing legal interpretation, our legal interpreter takes care of the quality & accuracy level so that communication sounds clear.
Comprehensive Language Solutions
No matter what language your client speaks, we bring you comprehensive language solutions to ensure smooth interpretation in your chosen language.
Certified Interpretation
Services
To ensure the legal interpretation does not get into the legal dispute and is error-free, we offer certified interpretation solutions.
Native Expert Interpreters
We are working with extremely professional native expert interpreters equipped with extensive knowledge about the legal industry.
Easy Project Consultation
We know that lots of questions may be running through your mind. With our Easy Project Consultation, we can easily resolve your queries.
Fastest Turnaround Time
The reason why our clients return to us for legal translation is that we provide our services with complete professionalism and faster TAT.
Benefits of Outsourcing Legal Interpretation Services to Us
By now, you might have understood why investing in language interpretation matters and should be outsourced to a reputed certified vendor, like us. With more than 15 years of experience in the industry, we can assure you that the services rendered by us will be highly qualitative. Here are some of the major benefits you'll get by outsourcing the services to us –
Native Language Interpreters
Our interpretation solutions are rendered under the vigilance of experienced native interpreters, who hold immense specialization in the legal sector.
All Modes Of Interpretation
We also offer all types of interpretation – simultaneous, consecutive, whispered, etc. – for interpreting legal matters from one language to another.
100% Confidentiality
We commit to 100% confidentiality of any information related to you or to the interpretation assignment. Hence, you can rest assured that your project is in safe hands.
Cover All Legal Situations And Laws
No matter what type of legal matter you have for interpretation, we cover all of them. For example, Court appearances, Witness interviews, Intellectual Property Law, Meetings with lawyers, etc.
All of these benefits clearly depict that we are on the right platform, where you can get instant and high-quality interpretation solutions.
Get in touch
Don't hesitate to contact us for inquiries!
We have and are presently serving multinational brands with authentic legal interpreting solutions. If you want professional and quality legal interpretation, simply get in touch with us.
Easy Project Consultation
Steps
Take Simple Steps for Legal Interpretation Order
So, if you want to communicate (over legal concerns) with someone, who does not belong to the same language background as yours, do get in touch with us. Our experts are here to help!!
Contact us first
If you have any legal interpretation requirements, just let us know!
Consult with Project Manager
If you have any questions regarding our services, consult with our project manager.
Place Your Order
Choose the suitable legal interpretation you want and place your order.
Get Delivery On Time
Our interpreter will ensure quality interpretation within the given time.
Case Studies
We are dedicated to
serve you all time
From courtrooms to conferences, our legal interpretation services help you communicate accurately as well as effectively.
Testimonial
With years of experience, we know what your industry needs for growth.
We guarantee the most effective services and correct solutions to your each and every query. Since 2002, we have been serving clients to translate their Ecommerce material in different languages.
"The best thing that I liked about TridIndia is their professionalism & promptness in delivering bulk projects within shorter time frame. Kudos to the team..!!"
"The best thing that I liked about TridIndia is their professionalism & promptness in delivering bulk projects within shorter time frame. Kudos to the team..!!"
"When you are in the technical industry, you know how difficult it is to communicate with your multilingual customers. But, TridIndia made this simple for us."
Realfact
The Unbeatable Legal Interpretation Master Since 2002
We believe that language shouldn't be a reason be the reason behind the delay in legal matters. Our legal interpretation solutions involve one-to-one solutions as well as large conferences. Our expert linguists ensure accuracy in multiple languages to help you meet your objectives.
TridIndia Providing Certified Legal Interpretation Services in:
Ahmedabad NCR Bangalore Chandigarh Chennai Delhi Gurgaon Hyderabad Kolkata Lucknow Mumbai Noida Pune Ghaziabad Gurugram Surat Visakhapatnam Dubai Abu Dhabi Ajman Oman Uttar Pradesh Maharashtra Karnataka Tamil Nadu Telangana West Bengal Gujarat Madhya Pradesh Haryana Kerala Bihar Rajasthan Assam Odisha Punjab Andhra Pradesh Jammu and Kashmir Uttara khand Himachal Pradesh Jharkhand Goa Puducherry Manipur Chhattisgarh Meghalaya Andaman and Nicobar Islands United States Philippines United Kingdom Germany Canada China Australia Ukraine Nigeria Malaysia France Bangladesh United Arab Emirates Turkey Pakistan Indonesia Saudi Arabia Kenya Egypt Taiwan Russia Singapore Peru Italy Netherlands Spain Thailand South Africa Palestine Ireland Japan Vietnam Mexico Hong Kong Sri Lanka Nepal Finland Maldives Brazil Czech ia Iran Poland Switzerland South Korea Belgium Myanmar (Burma) Lebanon Uzbekistan Greece Kuwait Ghana Morocco Qatar Sweden Armenia Ethiopia Israel Kazakhstan Romania Tanzania Latvia Denmark Argentina Oman Venezuela Bulgaria Belarus Algeria Moldova Portugal El Salvador Jordan New Zealand Afghanistan Austria Bahrain Costa Rica Hungary Albania Azerbaijan Iraq Slovenia Somalia Tunisia Yemen Colombia Estonia Georgia Norway Serbia Brunei Chile Cameroon Honduras Croatia Jamaica Lithuania Mauritius Sudan Kosovo Bolivia Slovakia Senegal Uganda Bahamas Congo – Kinshasa Côte d'Ivoire Cape Verde Curaçao Ecuador Iceland Luxembourg Montenegro Macedonia (FYROM) Mongolia Malawi Panama Rwanda Syria Turkmenistan Zambia Angola Bosnia & Herzegovina Barbados Burkina Faso Bermuda Bhutan Central African Republic Congo – Brazzaville Cyprus Gabon Guernsey Gambia Guatemala Guam Haiti North Korea Liberia Lesotho Libya Malta Mozambique Sierra Leone Tajikistan Trinidad & Tobago Uruguay Samoa Zimbabwe UAE