Content Translation Services
Are you planning to expand and communicate to larger audiences? The best way to get your message out there is through content translation. Break down the barriers and increase your reach around the borders by translating your marketing content. With translation, your business can expand to new markets.
Why You Should Invest in Content Translation Today?
There are around 1.5 billion people all across the world who speak the English language. While that seems like a massive amount, and it is, there are still way more than that amount who do not speak English. By some estimates, there are around 5 billion people globally who cannot read or write English. Knowing that, is your business genuinely prepared to communicate, connect, market, and sell to the audience around the world? If not, then a translation solution might be essential. There are uncountable benefits of professional translator by your side and this helps to explore and make your company's content to gain profits, growth, and expansion across the world.
Fastest professional content translation services by 4000+ certified content translators who offer accurate content translation in 250+ languages for government, public and private sectors. Are you thinking of using your case studies to develop the trust of prospective customers in a new foreign market? Do the language of case studies and targeted audience differs from each other? Yes, then how would you let intended people learn about your previous work and client satisfaction? No need to worry because there is an efficient and affordable way of translation. You can convert the content from a source language to a targeted one without changing the related meaning through translation. Besides case studies, you can translate any content as per your requirements to expand business globally. Our experts ensure there are no worst translation mistakes in your content that can affect your business in negative way.
Affordable Content Translation Services for Your Business
Translating your content into an international language can enhance a positive multilingual experience for users, boosting consumer trust in your brand which automatically improves revenue, as internet users are more probably to purchase when gathering information in their own language. While availing solutions, everyone think how much should you spend on translation solutions? Multilingual content translation will also make sure a steady competitive edge, and different agency charge differently. However, getting with experts ensure you get best results at cost effective prices. Furthermore, Search Engine Marketing and Optimization are a big deal in today's digital landscape, mainly when it comes to the need for content to penetrate the aimed market and reach the potential audience. Effective SEO strategies can be accommodated through translating your content, the higher ranking, the better search results, which in turn generates the exposure for your brand.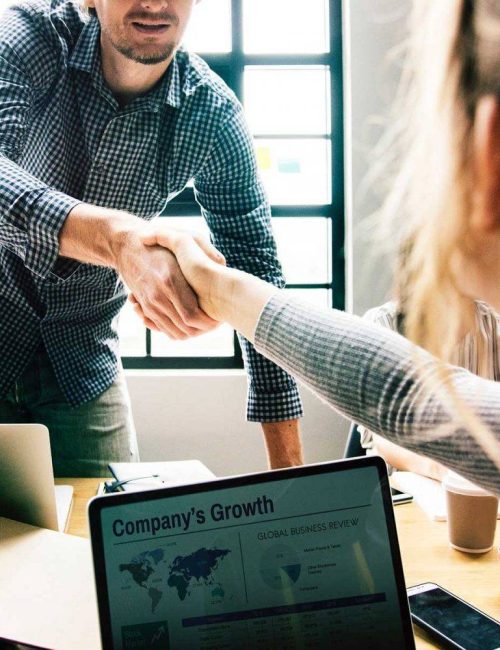 Need of Content Translation Services For Your Business Today
When a business targets the international marketplace, translating the content including website, audio, video, product demonstration, etc. helps in adapting best to the local language, culture, and preferences of the prospective customers. However, wrong choice can bring wrong translation that no one wants. Getting with our solutions provides accurate solutions and here is the importance of translating various types of content for global business from us:
Reach Target Audience
No matter how impressive content you have created with the inclusion of engaging visual elements, it would not draw a user's attention if it is not in their native language. By translating the content of your website, marketing or promotional material, social media post, testimonials, and other content, you can win the audience's attention and convert them into a potential customer.
Boost Sales
During translation, content such as marketing slogans, advertising material, user-generated, how-to guides, etc are made regionally and culturally acceptable by the targeted audience. This helps in precise and timely communication with clients and customers in their native language without any confusions or misinterpretations, and this leads to boost in sales.
Identify Market Potential
Translation provides the advantage of identifying market potential without requiring heavy investment. You can enter your target foreign market by making it easier for your products or services to be known in your audience native language Hence, include translation for successful market penetration.
Better ROI
In the current days, nearly every company is trying to take its business internationally and extend the customer base. Translation helps in reaching a wide range of global consumers by using their native language. Wider acceptance of product or brand increases the ROI and profitability.
Various survey reports have proved the importance of translation of content to reach out to the targeted audience in their native language. This is one of the most crucial facts of having translation firm when it is about reaching wider audience. Our team of experienced translators is well-versed with multiple foreign languages and ensure that your content is translated effectively in a highly secure way with quick turnaround time.
Types Of Content Translation We Offer
We are supported by a full-fledged team of team of translators from different industry backgrounds. When you
realize what does translation mean
 you get best solutions. We translate all types of content related to any specific industry or business sector. Some of them are mentioned below:–
Website Content Translation
Legal Content Translation
Audio Video Content Translation
Social Media Content Translation
Checklist Content Translation
Interviews Content Translation
Open Content Translation
FAQs Content Translation
Quizzes Content Translation
Product Demonstration Content Translation
Media Content Translation
Free Content Translation
Software/UI Content Translation
Digital Content Translation
Slogan Content Translation
User-Generated Content Translation
Knowledge Base Content Translation
Fiction Content Translation
Technical Content Translation
Brand Name Content Translation
Marketing Content Translation
Infographics Content Translation
Case Studies Content Translation
White Papers Content Translation
Product Content Translation
Testimonials Content Translation
Memes & GIFs Content Translation
Screenshots Content Translation
Magazine Content Translation
Poll Content Translation
How-to Guide Content Translation
Patent Content Translation
And Many More…
The major concern of every business is not to
get negative translation
 and by choosing us you don't have to worry at all. Our translators' team consider each and every aspect of content translating project including local language, custom, demographics, voice tone, targeted audience, and all to convey understandable and engaging translated content.
We at Tridindia
Professional Content Translation For Documents
Content translation is important to step into new markets and getting new international and multilingual customers. According to a survey, 51% of businesses benefited from a boost in lead generation, and around 71% saw a boost in sales thanks to their content translation efforts. While the same survey reported that about three-quarters of survey respondents often or completely agreed with the statement that content translation is a revenue driver, all business owners should agree that content translation is truly a revenue driver. We all know globalization and translation are related and getting it help your international customers choose you. It is important that you have a plan in place to retain them. If you have only translated a small portion of your content, these customers probably won't stick to your brand for long. Having a translation strategy is an organic fit within an organization's digital transformation strategy.
Types of Languages in Content Translation We Offer
Translating the content into different languages is not a simple task. There is a great need to have a much deeper understanding of language dialects and cultural nuances. However, we have native language experts in our team who can provide content translation in the following languages:
Every language is different and choosing a promising translation solutions provider can bring great results. Our translators are experienced and have a strong influence on the native language translation. They can easily make your content translated and make it resonate well with the target audience.
Benefits of Outsourcing Content Translation Services to Us
Translation is a wider and challenging concept and when you are clear why do you need translation and its requirements, our experts are ready to help with vast linguistic knowledge. Whatever your requirements are, you can count on us to meet your content translating needs. Our translators' help in broadening the business reach globally. You can get many benefits while working with us, and these are as follows –
Data Privacy
We have advanced encryption software and information security technologies to protect the client's personally identifiable details. So, don't worry about confidentiality.
Culturally Relevant
We understand that only a local person better and deeply know the language, culture, custom, and other things of a specific region. That's why we have only native translators in our team.
Quality Control Systems
Our company is a trustworthy and ISO certified translating agency ensuring accurately translated content that constantly remains in the quality assurance process for utmost precision.
Faster TAT
We are always ready to cater client's translating needs even in the strict deadlines also. No matter how urgent and complicated your requirements are, you'll get timely and satisfactory results.
Years Of Experience
With many years of experience in the translation industry, we have enough knowledge to help your business grow powerfully. By providing correct translation, we help to attract global customers.
Native Translator
Our team has native translators who are specialized in different industries and know how to translate each document into other languages effectively to convey the right message.
Using our reliable translation for content can help you reach diverse clients & customers, communicate with foreign investors, and business associates in a way that increase the success rate. Our main focus is on timeliness, accuracy, and customer centricity which has made us renowned among rest. So, with us you don't have to evaluate translation cost as we provide effective solutions.
Get in touch
Don't hesitate to contact us for inquiries!
Choosing our content translation solutions can generate wider traction for your brand, making it resonate with the cultural framework as well as identify the target audience. Call us to get more information.
Easy Project Consultation
Your Trusted
Content
Translation
Agency Online
To expand your business globally, however, you will need to have a global presence. One of the methods to do just that is by having content that is translated into more than one language. In the months before starting a store in Berlin or establishing a second office headquarters in Shanghai, you should be aiming on developing as much content in the native language as possible. Translation is essential for ad copy or brochures, but do not forget about things such as blog content and business cards. A content translation agency can make sure that your business is ready as well as poised to expand to its next destination. When you are in search for reliable translation services near me, it's the matter of deciding where to invest their money, consumers are more probably to spend money with brands that speak their native language. Over half of consumers said that the power to get information in their native tongue is more essential than cost. However, at our place, you can get:
Improved conversion rate
Global Reach
Increase in sales
Higher ROI
In addition to language, preferences also differ by geographical location. The translation is designed to analyze these preferences, then develop content that caters to these differences. For instance, German users tend to prefer a casual online approach, so translating content for Germany might include changing the tone and including humor. One of the amazing thing why is translation important is to see efficient boost in sales as it addresses not just language requirements, but also varies marketing practices and preferences that attract diverse audiences. Consumers are loyal to a new market that you know who they are and what they require. This translates to a greater level of brand loyalty, which makes customers less probably to churn.
If you want to show that you compete in an international marketplace, then your company needs to identify that the world's markets are not always navigated in English. Relying on where in the world you want to do business, it can be massively beneficial to demonstrate proficiency in more than one language. To expand your business overseas, however, you will need to have a global presence.
For any global business to become successful, it has to reach out to the customers. Otherwise, you are decreasing the possibilities of prosperity. It is these customers that buy from the businesses, hence translating into profits as well as business growth.
Our Experts
Content
Translators
Need Of Content Translation
Currently, we live in a global economy. Meaning, you must be communicating to your audience in their language to capture and convert them. To reach 97% of the total online market, you need to have content available in 31 languages, and by 2027, this number will increase to 37 languages. If your organization gets a specific amount of traffic from international locations and multilingual visitors, content translation is the key to boost conversions. Brand integrity is how consumers perceive your brand according to your content, marketing plans, and even product packaging. When it's a matter of content translation, brand integrity can get lost in translation. It goes beyond translation to look for conflicts or hidden meanings to assist businesses to avoid faux pas and maintain brand integrity around global markets.
Specialized Translation
As businesses begin to establish professional partnerships and take part in global relations, there is a major need for better business translation. These may be utilized for meetings, corporate functions, product descriptions, and many more, and working with a professional translation company is the best solution to go for. Having a team that can offer great translation has become important, and hence, professional companies are so popular. They will save massive money as you won't have to hire many freelancers, set up your in-house team, or purchase any costly software. If have you ever used translation, it will not be difficult in understanding the terms. Hence, we offer translating solutions of content for various languages such as –
Arabic Content
Spanish Content
Russian Content
Italian Content
Tamil Content
Hindi Content
Marathi Content
Japanese Content
German Content
Chinese Content etc.
We offer translation for all these Indian and foreign languages and more in a variety of formats to meet the customized language needs of all clients. Content translation will attract more visitors from other countries, keep them browsing longer, and may prompt them to purchase goods or services from your site.
Case Studies
We are dedicated to
serve you all time
Content translation has become the wave of the future. With our professional translation
company, you can make sure that you are delivering a much smoother experience.
Why Choose Us
Choosing Tridindia for Content language solutions can be the best decision.
Is your digital content not match with the language of your targeted audience? How would you let them understand what you want to convey? Well, there is no magic stick through which you can put your message into the mind of a potential audience. One of the finest translation facts make this possible for you by making the content understandable in readers' language. 
Higher Quality & Accuracy Level
Our translation services are of high quality and have a great accuracy level. With 100% accuracy in translation, you can get your business to enter a new market.
Comprehensive Language Solutions
With our professional and comprehensive language solutions, you can attract a global audience. Not only that, you can do partnerships with many international businesses.
Certified
Translation
Our team of translators can provide you certified translation services and this will help you in legal and medical cases. Our experienced translators can help you with accurate translation.
Native Expert
Translators
Our company works with native expert translators who are highly experienced and can conveniently convey your brand message effectively to potential audience.
Easy Project
Consultation
We give huge importance to our customer's convenience. Our professionalism has led to giving you an easy project consultation method that can help you save your time.
Fastest Turnaround
Time
Every translation project that is assigned to us is delivered to you with the fastest turnaround time. But the fastest TAT doesn't affect the quality and accuracy of our translation.
Realfact
The Unbeatable Content Translation Master since 2002
Professional translation service providers like Tridindia know how to translate content into a language the customers can understand while making sure the message gets to the recipients properly. Moreover, we also look after cultural issues.
Steps
Take some easy steps for Content Translation Order
So, no matter where you are located, our content translation company has got you covered all over the world with the most authentic form of accurate translation. Contact us today and see how a perfectly translated content can help you and your business flourish beyond the national boundaries.
Contact us first
Approach us through mail or phone.
Consult with Project Manager
Communicate with our professional project manager for your project needs.
Place Your Order
Select the type of service and language you want to hire.
Get Delivery On Time
We'll deliver the work within the given time
FAQ
Frequently Asked Questions on Content Translation
Content Translation Services Useful Resources
TridIndia Providing Certified Content Translation Services in:
Ahmedabad NCR Chandigarh Chennai Delhi Gurgaon Hyderabad Kolkata Lucknow Mumbai Noida Pune Ghaziabad Gurugram Surat Visakhapatnam Dubai Abu Dhabi Ajman Oman Uttar Pradesh Maharashtra Karnataka Tamil Nadu Telangana West Bengal Gujarat Madhya Pradesh Haryana Kerala Bihar Rajasthan Assam Odisha Punjab Andhra Pradesh Jammu and Kashmir Uttara khand Himachal Pradesh Jharkhand Goa Puducherry Manipur Chhattisgarh Meghalaya Andaman and Nicobar Islands United States Philippines United Kingdom Germany Canada China Australia Ukraine Nigeria Malaysia France Bangladesh United Arab Emirates Turkey Pakistan Indonesia Saudi Arabia Kenya Egypt Taiwan Russia Singapore Peru Italy Netherlands Spain Thailand South Africa Palestine Ireland Japan Vietnam Mexico Hong Kong Sri Lanka Nepal Finland Maldives Brazil Czech ia Iran Poland Switzerland South Korea Belgium Myanmar (Burma) Lebanon Uzbekistan Greece Kuwait Ghana Morocco Qatar Sweden Armenia Ethiopia Israel Kazakhstan Romania Tanzania Latvia Denmark Argentina Oman Venezuela Bulgaria Belarus Algeria Moldova Portugal El Salvador Jordan New Zealand Afghanistan Austria Bahrain Costa Rica Hungary Albania Azerbaijan Iraq Slovenia Somalia Tunisia Yemen Colombia Estonia Georgia Norway Serbia Brunei Chile Cameroon Honduras Croatia Jamaica Lithuania Mauritius Sudan Kosovo Bolivia Slovakia Senegal Uganda Bahamas Congo – Kinshasa Côte d'Ivoire Cape Verde Curaçao Ecuador Iceland Luxembourg Montenegro Macedonia (FYROM) Mongolia Malawi Panama Rwanda Syria Turkmenistan Zambia Angola Bosnia & Herzegovina Barbados Burkina Faso Bermuda Bhutan Central African Republic Congo – Brazzaville Cyprus Gabon Guernsey Gambia Guatemala Guam Haiti North Korea Liberia Lesotho Libya Malta Mozambique Sierra Leone Tajikistan Trinidad & Tobago Uruguay Samoa Zimbabwe UAE
Testimonial
With years of experience, we know what your industry needs for growth.
Through our industry knowledge and experience, we execute translation that will definitely profit your business.
"The best thing that I liked about TridIndia is their professionalism & promptness in delivering bulk projects within shorter time frame. Kudos to the team..!!"
"The best thing that I liked about TridIndia is their professionalism & promptness in delivering bulk projects within shorter time frame. Kudos to the team..!!"
"When you are in the technical industry, you know how difficult it is to communicate with your multilingual customers. But, TridIndia made this simple for us."